Digital Oil Fields: Adding Vitality and Sustainability to Oil and Gas Operations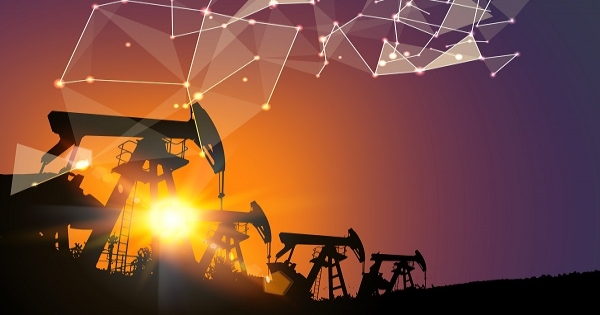 Published on: 06 Mar, 2020
695 Views
Over the last decade, renewable energy has emerged as a viable alternative to conventional fuel sources, such as oil and gas. It has resulted in investments being channelized into innovations focused on renewable energy, leaving oil and gas operators no choice but to improve efficiency to sustain operations while also keeping an eye on the future.
The oil and gas market crash of 2014 must be kept in perspective in this regard. More than five years later, many countries are still struggling to recover from the downturn. As a result, it has become imperative for organizations in the oil and gas sector to optimize technology with the aim of maintaining and expanding their revenue streams.
Official estimatessuggest that crude oil production might reach an average of 560,000 bbl/day in 2019, to start growing at a mid-annual rate of around 16% up to 2024 and 4% up to 2030, reaching in that year a level of extraction that might well reach 1.5 million bbl/day.At the same time, the global digital oil field market is projected to be worth $30.4 billion by 2024, up from $24.1 billion in 2019, according to a recent report. This equates to a healthy CAGR of 4.77% in the said period. What this finding emphasizes is the definitive proliferation made by digital tools and processes in a space that has remained a bastion of conventional methodologies. As the oil and gas industry witnesses a renewed lease of life and competition, digitization of oil fields will determine the future of various oil and gas corporations, and indeed the ecosystem.
Riding the Headwinds
The oil and gas industry had seen remarkable highs not very long ago when crude oil prices topped the $100-per-barrel mark. But those days are gone, and the market has plateaued with barrels now going for $50-60 apiece. As the oil prices plummeted to the current level, operators realized that a change of the thought process and perspective was the need of the hour. A healthy amount of unlearning has been happening to learn anew and overcome vulnerabilities. At the center of the overhaul is the acceptance of the changed paradigm – companies must now find ways to make profit even with contracted prices.
Organizations have embraced technological innovations to address these challenges and digitalizing the oil fields has been one of the early steps of the overhaul. Studies indicate that traditional oil fields have continued to be plagued by declining efficiency over the last decade, and it has further widened the gap between the big corporations and small players in the field. Add to that the far-from-optimum utilization of reservoirs; the severity of the challenges faced by the companies in this sector becomes more evident. Remote oil field locations, such as the Arctic and deep waters, have further compounded the problems for oil and gas operators by increasing overheads.
Regulations to make oil and gas exploration and production environmentally clean and safe for the ecosystem have become stringent. Flouting them attracts hefty penalties. While the margin of profit has reduced, so has the margin of error. And, with the industry at the cusp of the biggest demographic shift in its history, there will be a certain crunch of skilled petroleum professionals in the immediate future.
Revitalizing Oil Fields with Technology
It is important to understand that a digital oil field is not a place alone; it is an ecosystem that is driven by a collaboration between humans, machines, and processes. Technologies – both matured and emergent – are aiding the digital transformation of oil fields. Technologies like artificial intelligence (AI), machine learning (ML), internet of things (IoT), 3D printing, and robotic process automation (RPA) are enabling oil and gas corporations to achieve greater asset utilization, streamlined logistics and supply chain, efficient fleet management, and proactive maintenance and repair.
Big data and analytics are fueling informed decision making and smarter algorithms, while sensors and control systems are monitoring and executing tasks with greater efficiency. Sensors are critical for data collection, which is then analyzed to derive vital insights for control systems.
Automation is a key facet for oil and gas corporations to control remotely located oil fields from their headquarters. Automation using Robots/Cobots and remotely controlled equipment is improving both efficiency and safety. Purpose-built control rooms get real-time feed of plant operations and regulate the oil fields with ease. Digital communication enables companies to send messages to various centers at once and gather data from diverse physical environments. Automated maintenance of equipment provides real-time visibility into their health and lifecycle. These insights are crucial for predictive and prescriptive maintenance of the equipment in order to mitigate the possibility of unscheduled downtime and blackouts.
Another aspect that the industry is looking to address is to channelize the digital technology to assess the revival of the old oil fields. It lends immense hope and potential to the industry if these oil fields can be mined further for production as the costs involved would be significantly lower than drilling afresh.
Another major leap in the oil and gas sector is the digital twin – complete virtual replica of each physical asset of a rig or a plant. Although it has been in concept for more than a decade, recent technological advancements have made it a possibility. It revolutionizes processes and controls modeling and equipment health monitoring, making it a tad easier for oil and gas companies to give away legacy methodologies and make way for digital transformation. One major driver for Digital Twin is to monitor tool usage and operator efficiency. Often tool pushers on rig deviate from planned operation in order to either cut time or to overcome hard strata or reduced efficiency of tool due to overload or wear and tear resulting in breakage/downtime that costs both time and money.
Driving Productivity and Efficiency
Studies underline the notable differences between conventional and digital oil fields. While most oil field operations are gradually getting digitalized, a digital oil field is a testament to the planning and ambition of the company leadership. It is worth understanding that innovation can't be a forced choice; it has to be a conscious, future-facing decision that focuses on sustained growth. And, sustainability and profitability depend squarely on increasing productivity and improving efficiency.
Smart machines have to step up and take charge of high-cost, error-prone, and dangerous tasks that also demand standardized output. At far-flung wells and procurement centers, where hands-on decks vary between none and few, automation is the only option. Even at sparsely-manned centers, worker and property safety are paramount. Failing to put in place a safe, zero-casualty process is detrimental to organizations in both short and long terms.
While the implementation of smart oil fields may incur a sizeable investment up-front, the long-term gains are promising. Studies show that successful implementation of digital oil fields has helped companies achieve 25-30% reduction of operational costs within the first year itself. Similarly, productivity has gone up by 8-10% and resource recovery has improved by 6%.
The benefits of digital oil fields are for everyone to see. Initiating the change process today will only be beneficial for the oil and gas companies in the long run, promising remarkable results.
Related Blogs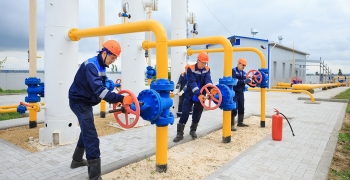 22 Aug, 2022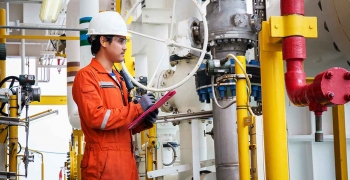 06 Dec, 2018