Collaborating with Tech Startups: A New Road of Innovation for Engineering Service Providers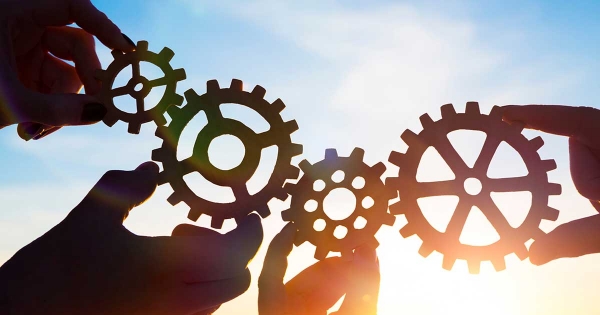 Published on: 31 Aug, 2018
782 Views
If there is one thing that digitalization has mandated, then it is that businesses evolve to stay relevant in the market. Fierce competition, saturating markets, rising investment costs, and volatile trade regulations are only pushing companies to innovate faster and scale quicker than ever before. For engineering service providers (ESPs), the scenario is no different. One could wonder why these innovation hubs need to worry. Well, the answer is simple! While an investment in innovative technologies, such as AI and VR, has paid rich dividends to ESPs, there is still a distinct gap between what could be and what is – between the aspiration and the accomplishment.
Technology alone means nothing. It is the ideas that dictate the utility of technology. For this reason, most ESPs are now beginning to find some sense in forging strategic partnerships with tech startups. This is a smart move, considering that tech startups are setting their businesses on the foundation of new, revolutionary ideas. As ready sources of disruptive ideas and technologies, such as artificial intelligence (AI), machine learning (ML), image processing, and AR/VR, tech startups come as a fresh breath of air for traditional setups.
While traditional entities can gain from external innovation and an agile culture, startups can benefit from financial independence and riskless internationalization. Take, for example, the case where a global engineering service provider partnered with a Chinese startup to improve the product development process of electric vehicles. Both parties benefited from the arrangement through a combination of strong software capabilities and manufacturing excellence.
Routes to Collaborative Success
From an engineering service provider's standpoint, the objective of collaborating with a startup varies on a case-by-case basis. While some look to engage with startups that complement their existing business strategy, there are others for whom it is a means to explore new business possibilities. Engineering and IT service companies are opting for accountability-driven collaboration models with a focus on results. The most popular collaboration models can be broadly classified into two categories – point engagement and partnership engagement.
Point Engagement Model
This model works best for startups that are looking for onetime collaboration in the form of a supplier-vendor relationship. In this type of engagement, established players get to use the startup's framework, software, or product through a licensing agreement. Apart from instant, onetime revenues, startups choosing this type of arrangement can showcase the engagement as a use case for future sales and business.
Partnership Engagement Model
As the name suggests, this arrangement allows startups to work with established organizations on specific projects. In another form of this engagement model, ESPs may choose to include a startup's solutions in their list of innovative offerings, adding a steady source of revenues for the bootstrap firm.
Using the Right Engagement Vehicles for Mutual Gains
The most commonly used engagement vehicles include one-off events, accelerators/incubators, corporate venture capital, corp-ups, and M&As.
The one-off event is primarily meant for startups who are still at the seed stage and involves corporate-hosted competitions. Winners are usually awarded seed capital and other forms of business support. The accelerator/incubator program, on the other hand, is designed to support early-stage startups. Startups get the necessary support and business advice from established ESPs, with or without the involvement of financial support from ESPs in exchange for equity. In this type of collaboration, corporates are expected to provide the bootstrapping firms financial and technical help, business mentoring, and operational advice to maximize the startup's growth. One such accelerator program is run by a US-based technology firm which has helped multiple startups, including those specializing in IoT.
A form of venture capital, corporate venture capital (CVC) is a deal where established players directly invest in tech startups in exchange for equity. It is usually applicable for startups that have already reached the growth stage, with the investment amount varying with the growth rate and functional area of the startup. A CVC deal can have multiple objectives, such as long-term value creation for the established player or serving as a prelude to M&A. For instance, a leading engineering service provider invested $15 million in a startup that works on perceptual systems for autonomous vehicles.
On the other hand, M&A is a model where the startup loses complete control of the business to the established player. A global engineering service provider recently used this engagement vehicle to acquire a tech startup that specializes in enterprise mobility and IoT.
One of the newer approaches, corp-up primarily involves mature tech startups and aims at creating a larger business impact. This form of commercial agreement between startups and established players is focused on creating joint value for existing customers and can take multiple forms such as supplier relationships and joint ventures. Startups and engineering companies can also explore marketing or distribution partnerships, joint development deals, joint contribution of labor, and more. Often, the corp-up arrangement is a strategic means for engineering companies to increase their valuation and footprint in new geographies. For instance, a cloud data-warehousing startup partnered with an information technology major for greater impact.
According to a recent report, 55 percent of established companies prefer corp-up deals, while 45 percent and 41 percent opt for accelerators/incubators and CVC agreements, respectively. A study by Yale University suggests that the world economy will soon be driven by startups and new companies will form 75 percent of the S&P 500 index. While the engagement model and vehicle could vary depending on the parties involved, active startup-corporate collaborations are likely to continue.
The startup engagement initiative within LTTS follows a methodical approach of engaging with startups and aims to either address a specific problem statement of its customer or become a part of platforms and solutions being developed to serve LTTS customers. Check out our latest PoV on Technology Startups and Engineering Services Company Collaboration – A Natural Synergy!