Europe's IIoT Tale: From Islands to a Unified Digital Unit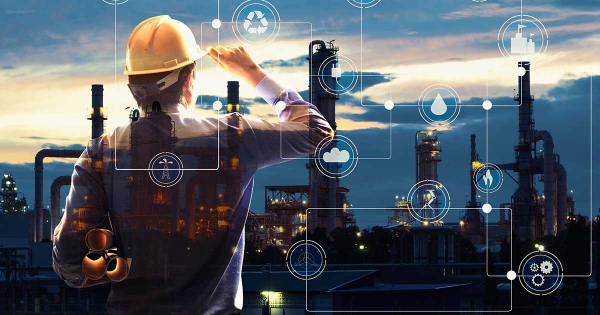 Published on: 03 Sep, 2018
264 Views
Sometime during the end of the 20th century, the world was introduced to the term 'Internet of Things' (IoT). Today, nearly 20 years later, the idea of a connected Utopia has become a major technological driver. But more than the consumer applications of IoT, it is the industrial sector that presents the possibility of a truly transformed universe.
As an industry practitioner, I have been privileged to experience the twists and turns and the hiccups and wins of the Industrial IoT (IIoT) story in Europe. One might be tempted to think that the initiative, which owes its origins to the German Government, would consistently gain ground as it matured. Somewhere along the way, however, the United States replaced Europe as an IIoT hub.
Fast forward to 2011; Europe was back in the driver's seat thanks to the spike in interest from the German Government to push for digitalization of industrial production through new policies and investment plans. While automotive and CPG pioneered IIoT adoption, they were soon followed by other industries. However, this left the ironic elephant in the room unattended—the lack of a shared vision or unified objective. IIoT adopters had to function within a disconnected and degenerated market that, quite frankly, threatened the sustainability of the technology.
The European IIoT landscape has come a long way since then. The emergence of technologies like cloud computing and artificial intelligence has been instrumental in the process. Today, European manufacturers stand ahead of the curve in IIoT implementation and application. This is so much so that a survey reveals that IIoT will be incorporated mostly by the manufacturing ($2.2 billion), transportation ($1.6 billion), and utilities ($1.2 billion) industries in the Eastern and Central regions.
Digital Transformation: Greener Pastures for Everyone
In my many discussions with major IIoT adopters, one notion that seems to recur is the new opportunities brought by this framework. This holds especially true when we consider the nascent stage that the digital tech landscape is at. And suddenly, size is not a factor. Such an environment provides a level playing field to both large and small technology providers and innovators. Major corporations can, of course, tie up with unicorn tech firms and experience the transformative ripples of IIoT that travel deep into how businesses operate.
We are likely to see the development of different organizational structures from what we may see today, possibly ones that could pave the road toward the connected business environment that IIoT promises to manifest. My interactions suggest that major corporations will, however, be reluctant to undergo that change from the ground up. The preferred objective across the board, instead, is to digitize the supply chain before implementing IIoT on the shop floor. An option that, to me, seems as viable a route as any to a connected future considering that a connected shop floor would be vastly limited if there was no real-time visibility into the supply chain.
Smart assets used by plants are in many cases developed by ER&D providers. The knowledge of these systems, their maintenance needs, and linking these to supply chain systems in a seamless way could help build an element of this unified platform.
Roadmap to Increased ROI: Winning Strategies and Models
When it comes to the implementation of IIoT, there is a lot to learn from recent attempts. A study shows that only 26 percent of IIoT initiatives globally were successful while 60 percent were discontinued at the proof-of-concept stage. A majority of these botches are rooted in the failure to provide a clear ROI roadmap for companies. But in my experience, the bottleneck, more often than not, is the lack of a technology-focused culture, effective collaboration, and proper understanding of the complexities surrounding the convergence of IT and OT ecosystems.
As much as IIoT implementation will need to see a transformation at the organizational structure level, there ought to be changes at the ground level too. The road toward IIoT implementation will see manufacturers bearing the costs of the process, including purchasing hardware and software, retrofitting legacy systems, ensuring reliable connectivity, purchasing storage space to store and process data, designing IIoT supporting infrastructure, and safeguarding systems from unauthorized entry and cyber threats. It is for this reason that cybersecurity has emerged as a key offering and an absolute must-give to customers in order to be deemed a serious IIoT service provider.
This may seem overwhelming to a company looking to become an IIoT organization, but with a modular approach, manufacturers can implement a self-sustaining model that can be scaled up as and when required. Such a model would, of course, need to implement a phase-wise connected product maturity model to reap the benefits of IIoT implementation.
Being Future Smart with IIoT
The ultimate success of IIoT hinges on using the right implementation approach which would involve an IoT feedback loop, agile engineering methods, and engineering automation for testing and documentation. The target should be to enable manufacturers to seamlessly transition from legacy systems to modern outfits, implement integrated IIoT platforms, and monitor, track, and automate factory processes.
The use cases where companies successfully leveraged IIoT through foolproof implementation approaches are aplenty. For instance, a commercial jetliner manufacturer reduced errors and bolstered safety on the factory floor by integrating IIoT sensors and providing workers with wearable tech. Another heavy equipment maker is using IoT and augmented reality (AR) to give machine operators a real-time view of each component from fuel levels to air filters. In yet another case, IIoT enabled a European O&G major to predict oil pump failures and limit production loss through predictive maintenance.
An interesting aspect of IIoT implementation that deserves attention is the impact it has on the workforce. The rising tech trends may have worker bodies feel threatened of being replaced by super savvy robots. However, this is not so much a challenge as an opportunity to upgrade the workforce to work alongside and even drive these technologies on the shop floor. Machines may become smarter but as sci-fi author Harry Harrison once said, "Never underestimate the stupidity of a computer."
The world is changing and the future, now more than ever, is a very dynamic one. Each time the innovator dreams, we move a little toward that ever-changing future. IIoT is one such step, and while we are still learning, we must believe that there are no wrong answers. Just a way forward for everyone.
Related Blogs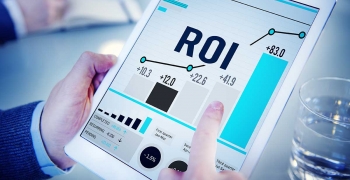 22 Sep, 2017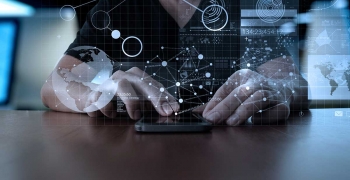 14 Nov, 2018