On the Threshold of a Digital Revolution–Reflections and Resolutions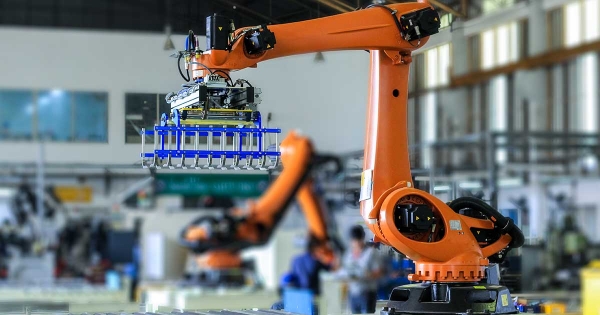 Published on: 02 Feb, 2018
141 Views
2018 is well under way and it's time to reckon the new possibilities that lie ahead. The next wave of technological disruption and innovation awaits us. And the future belongs to enterprises with progressive digital mindsets.
We now stand amidst exciting times where new technologies are being rolled out every day and the old ones stand at the brink of obsolescence. Companies are in the early stages of adopting artificial intelligence (AI), machine learning and augmented reality (AR) to power next-gen applications like collaborative robotics and autonomous driving. The collective urge to extend digital capabilities into every sphere of the organization has fostered a technology-driven product ecosystem, which is opening up new avenues for growth.
Going forward, capitalizing on even the smallest of opportunities that digitization unveils, will help companies reinvent business functions, enhance decision-making, and shape future customer experiences. This will require strategically uniting the digital, physical and sensory realms, while closely focusing on R&D.
Into the World of Connectivity, Collaboration and Innovation
Globally, the year 2017 witnessed some path breaking innovations such as collaborative robots (or cobots)—transformation agents for the modern workplace. Recently, ABB and Japan's Kawasaki Industries announced a collaboration to develop cobots on a large scale. These smart machines are expected to boost efficiencies on the shop floor and overhaul a range of industries.
In the automotive sector, Ford has turned to Hololens and AR to design their line-up of cars, trucks and SUVs. Earlier in December, Nissan Motors declared that it will test an autonomous ride-hailing service on public roads in Japan in March, with a target to officially start "robot taxi" rides by 2020.
These examples demonstrate that there is no dearth of opportunities for new age engineering R&D (ER&D) companies, provided they stay on top of digital trends. Factories should not just be mass production hubs, they should also function as 'Intelligent Integrated Plants' that enable real-time responses with sensors and visualization technologies. That way, handling changing conditions with predictive and preventive data analytics becomes much easier.
By synergizing the physical and digital worlds, the Industrial Internet of Things (IIoT) can help companies create smart processes based on insights from sensors and microcontroller technologies, connectivity, and analytics. These emerging technologies together define Industry 4.0.
Sectors like manufacturing which have witnessed a slump in revenues over the past decade can leverage the power of Industry 4.0 to bring "Smart" onto the shop floor to cut costs and increase efficiencies. Companies can then align their core processes with the evolving technology landscape to create unique and customizable end products.
The wave of new-age technologies is poised to further revamp established industry methods and best practices. The recent big ticket acquisition of a leading engineering service provider by a technology consulting company points to an emerging trend–strategic consolidation within the ER&D segment. Key players within the engineering services space need to be cognizant of the implications of such large-scale mergers. It is crucial for them to envision where the engineering sector is headed and stay a step ahead of the competition.
Blurring the Lines between the Physical and Digital
The evolution of engineering in the near future will have unprecedented impact across sectors. The bio-engineering feat achieved by Mother Nature is arguably much more complex than any human-led technology interventions. For instance, a bat can easily navigate in total darkness with the help of signals not fully deciphered. Now, imagine if the same dynamics were incorporated in commercial drones. The implications would be phenomenal.
Experts predict that futuristic technologies will try to replicate human senses to sense, reason and act on environmental triggers. Sensors, robotics, and data capture technologies, combined with machine learning and data analytics will enable machines to self-learn and correct themselves without human intervention.
While the adoption of such pervasive technologies is still in its nascent stages, some companies have long jumped on the bandwagon. For instance, a global construction company faced critical business challenges while managing field assets and equipment. IIoT technologies addressed this by enabling the development of a remote asset performance management framework. The framework covers 30,000 assets across 500 asset types and delivered an estimated 12 percent improvement in asset utilization.
In this case, the services supporting solution implementation included sensor identification, gateway selection, sensor-gateway commissioning, and on-boarding. And an IIoT system of this nature generates a staggering six gigabytes of data per day, deriving intelligence from about 2,500 nodes.
There is no end to the possibilities that digitization can open up for companies of tomorrow. The year just gone by has set the tone for companies in developing and developed countries at the forefront of global innovations. The ER&D segment with an addressable market of over $300 billion is booming and showing no signs of slowdown. There's no looking back, the future looks rosy for engineering services providers willing to innovate and disrupt.
Related Blogs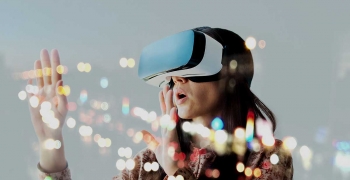 04 Dec, 2017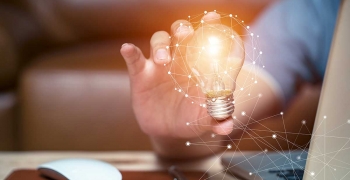 04 Sep, 2017