Internet of Things: Delivering Outcomes as a Service at Scale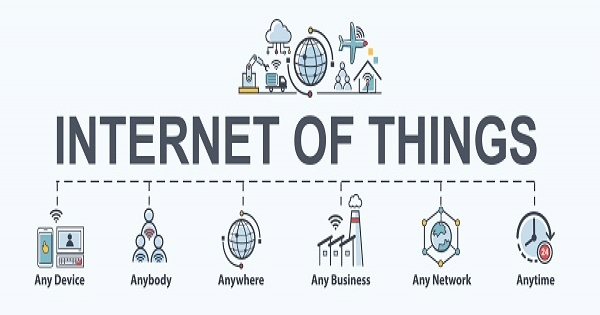 Published on: 11 Mar, 2020
395 Views
Internet of things (IoT), coupled with artificial intelligence (AI) and machine learning (ML), has revolutionized both business operations and consumption habits. Empowered by smart devices, consumers are now exposed to possibilities that didn't exist until recently. And, businesses are keeping pace by using technologies like IoT and automation to elevate user experience.
Unlike some other technologies that cater to specific needs and functions, IoT promises to create holistic experiences through collaboration on multiple levels. It is fair to say that IoT stands to impact the world much like the first personal computers and the internet did. IoT is fast fading the line between products and services as it traverses purposes and revenue channels. As a result, we are now talking frequently about outcomes as a service.
Servitization of IoT
There was a time when discussions in business cauldrons revolved around whether or not to implement IoT. As emergent technologies became mainstream and made a large-scale impact across industries, the discussions on IoT gathered steam, and shifted from 'whether to implement' to 'how soon' and 'at what scale.' IoT has particularly found takers over the last five years, resulting in its commercialization and market proliferation. The servitization models of IoT are evolving every day as the technology itself keeps breaking newer grounds and opening fresh avenues. Though broadly, IoT can be classified into four segments as far as its scale and scope are concerned.
Consumer IoT: As is the case with most technological innovations, they percolate our lives without us realizing it entirely. For instance, innovations like smartphones and virtual assistants made an overnight impact on our lives on the back of technologies such as AI and ML while we still considered those technologies futuristic. In essence and effect, the future is 'now' in perpetuity.
When IoT made the landfall, it had an immediate industrial impact. But, before long, end users were benefitting from it too. Day-to-day functions became digitized as home devices and appliances became smarter. A whole host of consumer electronics is now IoT-enabled. Appliances ranging from thermostats to washing machines to even fishbowls are now IoT endpoints that can be remotely regulated with the help of smartphones and smart watches. For instance, your smart watch can now communicate with the coffeemaker, starting the brew as you get ready for work. And, it requires minimal human intervention. Thanks to consumer IoT, also known as CIoT, new frontiers have been opened and with further advancements in the field, most day-to-day functions will be automated.
Business IoT: Much like CIoT, business IoT connects devices in offices and other workplaces. Enterprise-wide deployment of IoT helps organizations regulate, monitor, and track various equipment and machinery in real time. With the help of smart sensors and improved connectivity, devices such as copiers, projectors, and caution systems can be regulated. At workplaces, safety and productivity are of utmost importance. Successful deployment and usage of IoT make business operations safer, more efficient, and less time-consuming.
Industrial IoT: The industrial ecosystem has turned intelligent with networked sensors connecting physical assets. The manufacturing industry, in particular, benefitted heavily from the introduction and evolution of IoT. Factory floors became safer and repetitive tasks became automated. IoT made traditional supply chains dynamic and time-to-market reduced drastically. IoT has made industry leaders radically reimagine production and delivery. Furthermore, IoT has enabled predictive maintenance of plants and equipment. This has increased machine life, enhanced their output, and reduced unscheduled downtime. Tracking and monitoring of assembly lines and the various components of production have also been made easier by IoT.
Smart Cities: Though in nascence, IoT is enabling rapid strides in creating smart cities. The vision of smart cities is a macro-level reflection of CIoT. While consumers get increasingly surrounded by intelligent devices that can communicate with each other and their owners, the ambition is to create cities that can be regulated by the tenets of IoT. Smart cities will rely squarely on IoT for heating, ventilation, and air conditioning (HVAC), parking, street lights, gateways and pathways, sanitation systems, and traffic management. IoT will also play a crucial role in creating a greener world and providing ecofriendly energy solutions.
Revenue Streams and a Better World
It has been established that IoT is a disruptive yet sustainable technology. Collaboration is the key to its success and it thrives on benefitting the entire value chain. Businesses are constantly looking at getting the best out of it. With time, IoT systems and processes have matured and are now using cloud for real-time data transmission and analytics. It has also opened fresh revenue channels for businesses.
Businesses are striving to create more endpoints in order to grow the scope of IoT. This will not just ensure the creation of more intelligent devices, but will also create opportunities for integration. For end users, more smart devices equate to more comfortable and efficient living. Continuous research and innovations are making IoT a viable option for industries like healthcare and life sciences, financial services, and, of course, retail.
IoT is enabling businesses to further the cause of selling outcomes as a service. As IoT scales, the focus is on expanding revenue streams from one-time sales to value-added services. Industries are gradually moving to a revenue model that would see organizations earn 70% of their revenue from product sales and 30% from services and solutions. In fact, it is predicted that in future most IoT-enabled consumer products will cost next to nothing as businesses will focus on earning their revenue solely from the services they offer with the products.
OEMs are constantly using IoT to make their offerings better and ensuring that their customers require their unique expertise to roll out the end products. Some organizations are relying on IoT for internal operations to save costs instead of discovering fresh revenue streams. The value creation in the form of cost savings through automated monitoring and technical assistance is also making a remarkable difference to company fortunes.
A truly self-sustainable future beckons industries, businesses, and consumers alike, and IoT will be a key facilitator in our quest for a better world.