Telehealthcare: Prevention and Cure Simultaneously in Current Times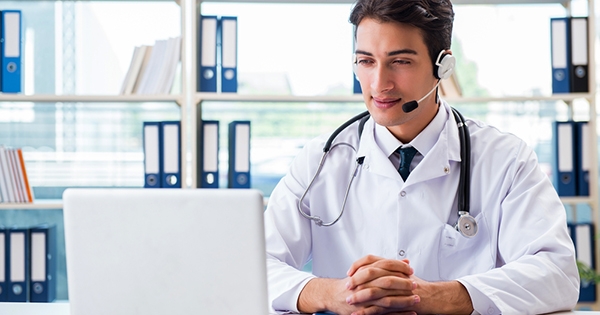 Published on: 08 Apr, 2020
980 Views
Countries are struggling with what the World Health Organization (WHO) has categorized as the Coronavirus pandemic. According to the latest report, there are over 8844171 confirmed cases and 465460 deaths globally.
This is not the first time that an outbreak of this scale has occurred. This century alone has witnessed Severe Acute Respiratory Syndrome (SARS) in 2003, H1N1 in 2009, Middle East Respiratory Syndrome (MERS) in 2012, and Ebola in 2014. Of these, SARS spread with ease even in the developed countries, debunking the myth that places with sophisticated healthcare facilities are not vulnerable to such epidemics/pandemics. About a decade later, MERS established that coronaviruses can breed in the most unexpected of regions.
The same can be said for COVID-19, which has spread like wildfire since it was first reported in China in December 2019. Most countries have enforced total or partial lockdowns to contain the spread of the virus since "social distancing" is the best method of control it as there is no vaccine or treatment available yet. Unlike the viral outbreaks preceding it, COVID-19 has redefined the way the world works and has massively disrupted conventional healthcare procedures.

The Crisis and the Action Plan
In the case of COVID-19, every infected individual is likely to infect three other people. With the absence of immediate intervention, it can spread exponentially as a result. In light of this situation, scientists and members of the healthcare fraternity require the time to:
Study the behavior of the virus and its reactions to external substances

Set up the required infrastructure to provide treatment to the infected and needy respectively.
Due to the lack of any vaccine, all treatment is limited to controlling the immediate symptoms of the infection to buy time for the patient's immunity to strengthen and overcome the infection. However, this method mostly proves fatal for people with pre-existing conditions like cancer, asthma, diabetes, among others.
The deficit of testing equipment or diagnostic kits in the initial phase of the outbreak has also added to the woe of the current pandemic. Controlling the spread of COVID-19 is crucial for the medical community to prepare and expand the healthcare infrastructure to tackle the situation.   
As of now, the key elements in the response strategy prescribed in a WHO report are:
A) Prevention of the spread of infection, with special focus on vulnerable patients.
B) Scaling and expanding infrastructure that includes:
Screening/monitoring to isolate individuals with symptoms.

Diagnostic testing to detect infected people.

Treatment of infected patients with necessary medical equipment and drugs.

Technology: Enabling both Remote and In-hospital Healthcare Services
Given the contagious nature of the COVID-19 virus, facilitating remote checkups and consultation via telehealthcare services is being viewed as the best approach for healthcare professionals to reach and resolve incidents without risk. Considering today's interconnected world and a host of technologies readily available to us - conducting medical checkups, sharing diagnostic reports, and prescribing medication online, on-call, or using apps is now easy (and necessary) for saving lives without aggravating the risks for healthcare professionals.
This virus has isolated people from each other and is testing the current health infrastructure. At this juncture, the silver lining is visible in the form of genomics - where big data analytics and AI can enable fast, accurate, and deep study of pathogens; which is crucial for the discovery of the vaccines or treatment methods.
Other technologies that are proving to be helpful for medical professionals in this time of social distancing include IoT-enabled point-of-care (POC) and wearable devices that can measure and monitor vital signs – body temperature, breathing rate, blood glucose, and pressure levels among other physiological factors. AI-enabled symptom triaging apps for identifying vulnerable or potentially infected people have also proven to be vital during the current pandemic.
These devices and systems transmit data to healthcare professionals in near real time, ensuring speedy consultation and treatment as required. These remote devices play a critical role in improving the success rate of diagnostics and treatment by eliminating time spent in commuting to and from medical facilities. Patients do not have to waste time waiting in queues for diagnosis and treatment, which simultaneously lowers the probability of healthy people contracting infectious diseases while getting diagnosed or treated for some other disease that could have been diagnosed and treated at home.
Cloud-based data management systems ensure that patient information remains secure while being easily accessible to concerned healthcare professionals and authorized people. Real-time data sharing and accessibility are crucial in times of pandemics and can be the difference between life and death in some cases.
These telehealth technologies also keep medical practitioners safe and protected by reducing instances of physical contact. The safety of every healthcare professional is paramount to furthering R&D, diagnosis, and treatment.                

Moving forward safely
The COVID-19 outbreak has deeply impacted all aspects of global life. As a result, the healthcare sector now finds itself creating a new normal, wherein the adoption of advanced technologies, tools, and techniques are becoming a mainstay in providing effective patient care. Government and official regulatory bodies are fast-tracking approval processes for innovative medical solutions (drugs and devices) to ensure that healthcare practitioners get the necessary solutions to face the challenges of the pandemic.
Med-tech companies are also rising to the occasion with the resolve to meet the increased demand for medical equipment in these trying times. With the availability of advanced tools and healthcare solutions, medical professionals across the globe will have the services they need to face the road ahead. In this new world, telehealth has emerged as an ideal solution that fosters collaboration, effective patient management, and facilitates better outcomes while keeping costs under check.
There may not be a cure at our disposal yet, but we have the resources and the dedication to minimize the impact that this pandemic is having on the very fabric of our lives.