Engineering 5G for Enterprises
LTTS's end-to-end 5G capabilities help transform new-age enterprise operations with faster deployment, cutting-edge applications, and well-rounded managed services enabling  virtual private networks.
The digital processes of forward-looking enterprises need fail-safe connectivity, uninterrupted network availability, and enhanced data flow to deliver at full potential. 5G is a key enabler here.
With advent of smart devices, sensors, and IoT, 5G connectivity through private networks has become important for enterprises to optimize their operations and achieve business objectives.
By strategically leveraging 5G virtual private networks, companies across industries can expedite their digital transformation initiatives and unlock value at scale. Here is a snapshot at how enterprises are progressing towards new-age of connectivity, automation, and intelligence:

As companies become more digitally mature while embarking on their Industry 4.0 journey, the combination of physical systems and smart technologies will become even more ubiquitous. To help these systems and technologies deliver at their full potential, companies will need:
Wider network coverage
Ultra-low network latency and complexity
Higher reliability and stronger security
Seamless connectivity
Co-innovation driven service delivery
With the technology landscape becoming increasingly complex and the number of touchpoints also growing exponentially, enterprises must make a seamless transition to 5G-virtual private networks to achieve their Industry 4.0 objectives. 
LTTS Offerings
LTTS's 5G offerings for enterprises emphasize a deep end-state and diverse use case experience, understanding of complex technology stack and interoperability, and end-to-end testing expertise and superlative user experiences.
Here is a snapshot of LTTS' comprehensive service coverage of 5G enablement for enterprises: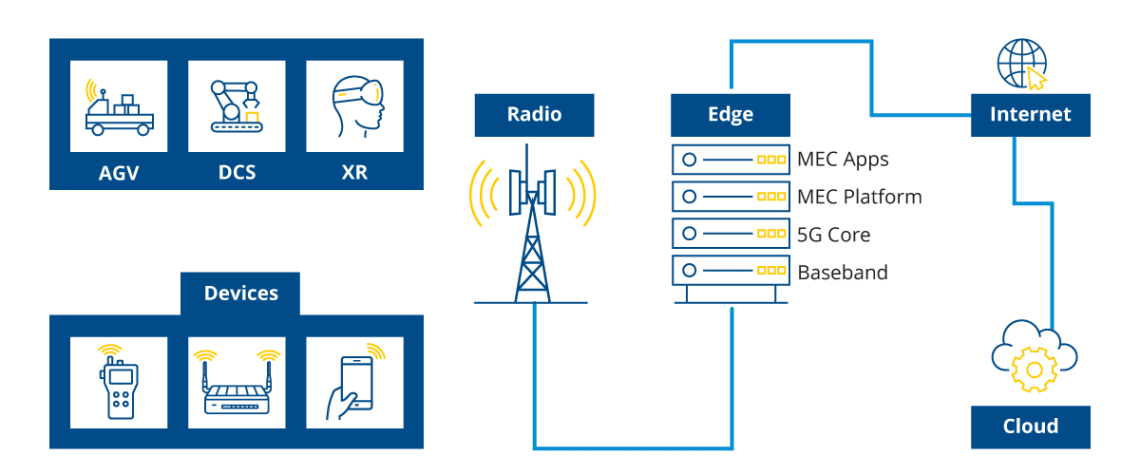 LTTS offers end-to-end 5G capabilities across deployment, applications, managed services, and network assurance. The offerings include:
Turnkey, cost-effective deployment with best-of-breed OEM reference architecture, site planning and network designing, sensorization, installation, and commissioning
Application development and deployment with vertical-specific use cases, mobile edge compute application architecture blueprints, and enterprise IT application integration
Managed services spanning L1, L2, and L3 network and application support, SLA monitoring, performance optimization, maintenance and upgradation
Network assurance though network performance tracking, OSS, E2E orchestration, and intelligent operations
LTTS's testing and certification offerings include device testing, test automation, pre-certification testing, conformance testing, field testing, carrier acceptance testing, performance testing, current drain testing, and stability testing.