Utility & Energy Storage
As we increasingly rely on renewable energy sources, we are entering a new era of energy transition. This shift is characterized by electrification, sustainability, and decarbonization. Together, these trends are paving the way for a more sustainable future.
The energy transition is an ongoing process that is constantly evolving. It is being driven by the urgent need to address climate change, and the development of cheaper, low-emissions technologies. It is an important part of our journey toward a more sustainable future.
The world is amid an energy transition, but the challenge lies in the fact that different electricity consumers have different needs. Power developers face unique challenges in forecasting demand for power relative to power production, availability, and storage capabilities to meet demand. The transportation industry accounts for up to 40% of total electricity generated, while residential consumers less than 10%. This creates a mismatch between supply and demand. They must also analyze the overall system to determine the best approaches to convert renewable energy into electricity efficiently and reliably.
Areas We serve:
LTTS is a company that specializes in power systems analysis and grid modeling for the power and utility industry. Our capabilities in grid modeling and power system analysis can help power developers create more efficient and reliable power systems. We provide turnkey substations with the latest technologies, including for a variety of applications in the utilities, and renewables integration industries.
Power Systems Analysis / Grid Modelling
Electrical networks integrated with various power generation sources from renewables and battery energy storage devices become complex to model and analyze for various worst-case scenarios. Power developers can leverage LTTS's capabilities of grid modeling and power system analysis.
Network Planning Consultancy
Load Forecast
Ground Grid design & safe potentials
Open access feasibility
Transfer Capability & Line Loading
Protection Coordination
Arc Flash Studies
Protection relays
Backup protection, Unit protection
Steady State Analysis
Power Flow for balanced & unbalanced system
Open Circuit/Load flow & Short Circuit
Power System Modeling
Power System Elements, HVDC & Facts
Wind Energy & Solar PV Models
Grid & System Stability Studies
Dynamic Stability Analysis
Transient Stability studies
System studies for the EHV Grid sub station
Power Systems Analysis / Grid Modelling
Electro Magnetic Transient Analysis
Power Evacuation Studies
System Sizing & adequacy checks
LVRT & HVRT Compliance of System
Black Start & Islanding capability Check
Load Flow Analysis of each generation system
Grid Synchronization & System Behaviour
Other Services:
Line Losses Reduction
AEP Improvement & Energy Audit
BOP Value Engineering
Earthing resistance improvement & analysis
Grid code compliant system
Substation Engineering
Sub-stations are important part of power system. The continuity of supply depends to a considerable extent upon the successful operation of sub-stations. It is, therefore, essential to exercise utmost care while designing and building a sub-station. Our key offerings are:
Civil, Structural & Architectural Engineering
Construction Management Support
Detail Engineering- Substation, Switchyards & Panels
Layouts & Schedules – Substation/ Switchyards, Cable Schedule, Interconnection Schedule
Equipment Sizing & Selection – Switchgear, Protection, Transformers, Busbars, Emergency DG Sizing, UPS, Capacitor Bank, Filters, Lighting, Earthing & Lightning Calculation
SLD & Control Schematics - Power /Control Circuit
Proposal Engineering – ETO/CTO
Control & Automation
A substation automation system is a collection of hardware and software components that are used to monitor and control an electrical system, both locally and remotely. A substation automation system also automates some repetitive, tedious, and error-prone activities to increase the overall efficiency and productivity of the system. 
Plant/ Process Automation - System Architecture Design
Relay & Metering Diagrams / Protection logic diagram / IO lists ◦ SCADA & DCS Configuration
SCADA & DCS Configuration
Controls Library Development & Testing
Networking & Connectivity Solutions
Preparation of SAS, SOE, TFR, and DSM point list
Energy Storage system
Containerization Solutions for battery energy storage, Hydrogen fuel cells, BoS, power conversion systems
End-to-end system design for Containerized Battery Energy storage comprising various subsystems for AC/DC power, cooling systems, fire protection systems
Battery Management and Control System
Power Electronics
Consulting
Feasibility Analysis - Selection, Sizing, Calculations
Topology Selection
Architecture Design
Evaluation of New Technologies
Inverter/ Converter/ Drive design
Software Development & Deployment
Gate Driver Design
Magnetics Design
Device Configuration & Programming
Component engineering – Design analysis and resolution
Verification & Validation
PI Validation

DC Drop analysis
Noise coupling
Decap Optimization
Power Sequencing

SI Validation

Reflection Analysis
Timing Analysis
Eye Diagram
Bathtub Curve
Simulation & Modelling
Test Design & Execution
Semiconductor Characterization
EMI/ EMC Testing
Reliability Services - FMEA, MTBF, FTA, HALT, HASS, Capacitor Life Testing, Thermal chamber testing
Verification & Validation
Test Design & Execution
Semiconductor Characterization
EMI/ EMC Testing
Reliability Services - FMEA, MTBF, FTA, HALT, HASS, Capacitor Life Testing, Thermal chamber testing
Solutions
DC-DC converter
GAN FET based AC-AC Converter
Stackable Inverter
SiC based Bidirectional AFE Converter
7.5kW EV Onboard Charger
Condition Based Monitoring for Motors, Drives, MCCB
Drives Capabilities:
Active filters & Rectifiers
Verification & Validation
LTTS EDGE
Our team of experts at our company have comprehensive experience and knowledge in the energy, power and utilities sector. Our specialists possess an array of multidomain abilities along with in-house technology solutions to assist our customers with their digital transformation. Our team of engineers have the experience and expertise to design and develop Power Electronics and Battery Management Systems for a variety of applications. We have a fully equipped lab infrastructure to support these efforts and work collaboratively with our clients to provide exemplary solutions.
Multidomain Experience
In-house Solutions & Accelerators
Dedicated Lab Infrastructure
Digital Expertise
Partnership Ecosystem
State-of-the-art Power Testing Infrastructure
Readymade solutions for reduced time-to-market
SUCCESS STORIES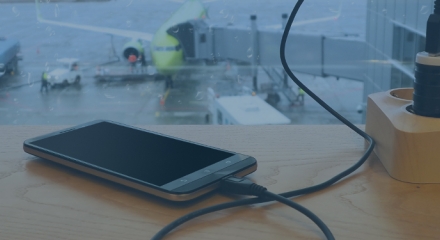 We developed an IoT solution to enable real-time remote monitoring & control of the vast network of charging stations