What is design thinking?
The most important aspect when designing any solution is an accurate understanding of your end-user problems. The challenge in most cases is that decision makers have strong pre-conceived notions of end-user problems, thereby limiting the efficacy and impact of the solutions that are designed.
Design thinking is a fresh approach to thinking which challenges assumptions, and takes you on a journey to gain a deep appreciation of the needs & aspirations of your users. With this fresh understanding, you can now identify alternative strategies and solutions, that might not have been too obvious with your initial level of awareness. 
Design Thinking is extremely useful in dealing with challenges that are obscure, by applying human-centric ways to reframe the problem statement, generating several new ideas using innovative brainstorming sessions, and then adopting a hands-on approach to prototyping and user testing.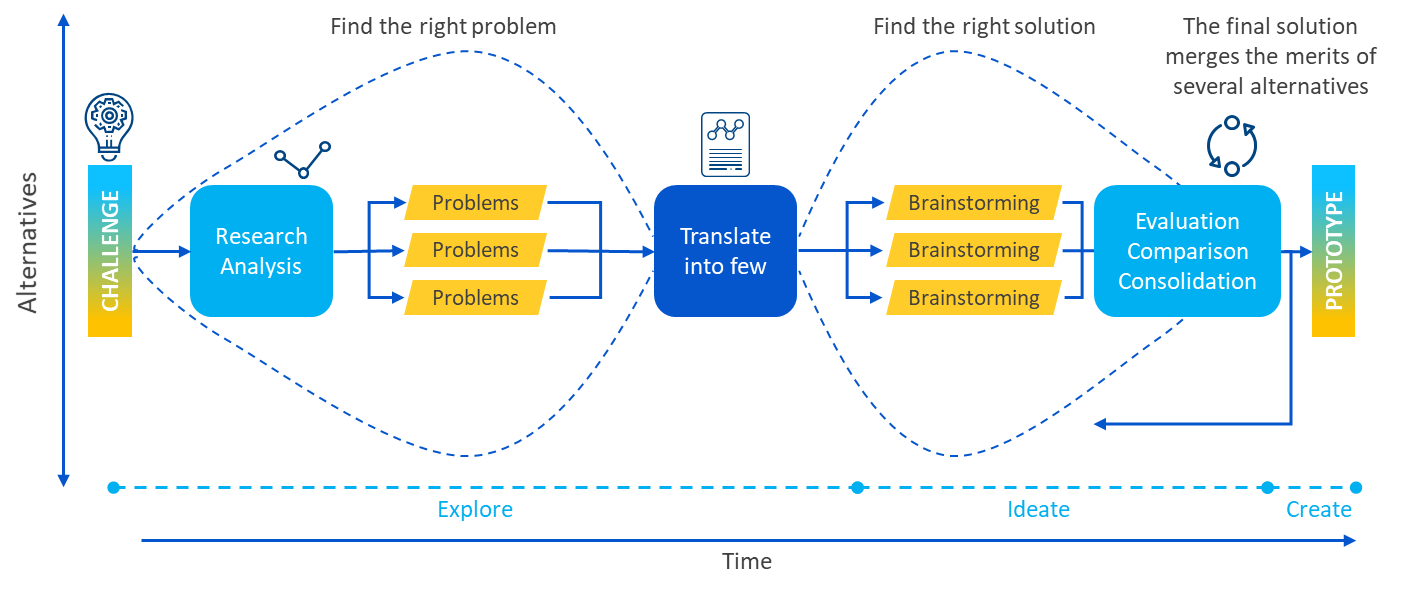 Where can design thinking be used? 
Design thinking can be used to tackle just about any problem – both internally within an organization, a company's partner and supplier ecosystem, as well as those related to your customers. Given that design thinking is a human-centered approach to systematically tackle problems, it is effective in solving issues across all departments in an organization – be it R&D, operations, manufacturing, marketing, sales, or service support.
How can LTTS help?
We have 9 design thinking champions, who are committed to work with you across every step of this journey.
In our experience, the format that has worked best is a four-stage design thinking workshop.
Explore: Dissecting the challenge, identifying users, empathy study, shortlisting focus areas 
Ideate: Generating ideas, collating feedback, big idea sketch 
Create: Prototyping & Testing
Evolve: Design economics, risk assessment, & implementation roadmap
Each of these stages require a full day workshop with all the important stakeholders in your customer organization (in addition to some amount of prep work done prior to the workshop). It is recommended to have a gap of about a week between each workshop stage.