Adaptive AUTOSAR – Simplifying the Journey toward Software-Defined Vehicles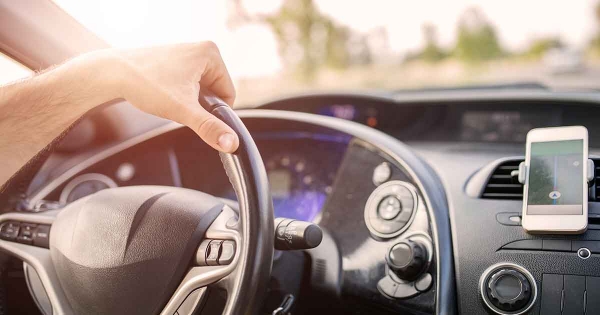 Published on: 28 Feb, 2018
1014 Views
In the technology landscape, innovation reigns in a strange way. It acts on the whim of an innovator before becoming a need for the mass. The automobile industry which continues to thrive on technology, is no exception to this rule.
Today, cars are not just defined by the power of their engines, but also by the power of their software and the level of innovation it fosters. Modern cars can contain upwards of 100 million lines of code, which is significantly more than an F-22 Raptor that requires software architecture with two million lines of code. This indicates the sheer volume of software codes interfacing critical vehicle components, the majority of which are developed under different protocols.
Software defined cars (SDCs) can self-upgrade powertrain capabilities and other functionalities through over-the-air (OTA) updates. This not only opens up opportunities for entertaining and informing customers but also automates functions associated with driver assistance, speed monitoring and traffic information. As autonomous vehicles start ruling the streets, these functions will require further enhancement in terms of software, electronics, communication capabilities, and security.
AUTOSAR–Transforming the Dynamics of Automotive Electronics
The key to successfully ride the waves of transition may very well lie in embracing Automotive Open System Architecture (AUTOSAR)–open source software architecture developed collaboratively by a group of global OEMs, tool providers, suppliers and semiconductor companies. It clearly defines an open de facto standard for automotive electrical and electronic (E/E) architecture.
AUTOSAR allows organizations to have well-defined vehicle E/E development processes and implementations and add OEM-specific functional features for enhanced flexibility and ease of use. The AUTOSAR methodology is a well-defined approach to embedded software and automotive system design which aims to meet future vehicle requirements surrounding safety, software upgrades, maintainability, availability, and scalability.
In-car applications like powertrain, active/passive safety systems, comfort and convenience systems and infotainment are mostly integrated with vehicle communication systems through data channels like CAN, CAN-FD, FlexRay, and other Ethernet communication networks. The AUTOSAR methodology has made it easy to implement communication, diagnostic, safety and security strategies for entire vehicle systems using a common "arxml – system description" interface language for easy configuration of electronic units by different suppliers.
Going Adaptive–Taking a System-Level and Service-Oriented Approach
In March 2017, the AUTOSAR development partnership unveiled an extension of its existing automotive open system architecture–the Adaptive Platform. Rather than being a substitute of classic AUTOSAR, it works more like a system upgrade that enables high-end applications like lane departure warnings and adaptive cruise control. With adaptive AUTOSAR, automotive manufacturers have the liberty to exchange the basic software architecture between two different systems, allowing greater flexibility and room for collaboration among top industry players.
This platform can also be used by developers to build complex data management systems for vehicles embedded with vehicle-to-vehicle communication systems, sensors and camera–constantly streaming data from the car's surroundings. Additionally, Adaptive AUTOSAR supports OTA software updates for multi-core processors, and follows a similar mechanism that enables smart phone OTA updates. This can eradicate the need to incorporate new electronic control units (ECUs) during system failures and allow manufacturers to embrace a more service-oriented approach to system maintenance. They can leverage software updates to incorporate newer functions like blind spot warnings within an existing E/E architecture.  
What's Next?
There is immense potential for adaptive open system architecture to deliver benefits in terms of reliability and quality. The framework allows multiple administrators to use, modify and re-use the same open software code multiple times. This makes it easier for application developers to identify and fix bugs efficiently, often within a shorter time frame.
As vehicles become progressively more electric, manufacturers will have to adhere to a more systems-level approach that doesn't just consider the function of a single component, but the overall impact it has on other systems. Implementing next-generation product lifecycle management (PLM) strategies at the system design level can yield great results in terms of system reliability, maintainability and serviceability. The idea is to create an innovation-friendly platform that offers support throughout the product lifecycle as well as allows manufacturers to master product complexity and meet investor expectations.
In the race to innovate, car manufacturers should not waver from exploring a clever combination like AUTOSAR and PLM. Winning combinations such as these are the key to breaking into unchartered territories.