A Validation Overview of ECU Communication Protocols in Automotive Audio Management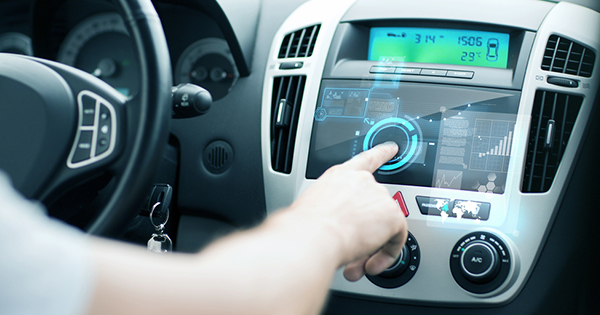 Published on: 16 Nov, 2022
1200 Views
A Validation Overview of ECU Communication Protocols in Automotive Audio Management
An electronic control unit (ECU) is a key embedded system in automotive electronics and controls one or more of the electrical systems (or subsystems) in a motor vehicle. Also known as an electronic control modules (ECM), these systems are increasingly becoming more complex yet increasingly essential for the latest advancements in automobile functionality, especially around infotainment and Advance Driver Assistance Systems (ADAS).
The growing number of automobile sensors that must interface with the ECUs, and the need for seamless communication between these units has therefore emerged as a critical trend driving the global auto industry.
Let's take a quick look at a major area of ECU activity – in-car audio management.
Ensuring Seamless User Experiences: Transforming the Vehicle Infotainment Paradigm
The ECU responsible for audio management within a car plays a major role in delivering seamless user experience.  Such an audio system would typically require analog wiring and interfacing with multiple microphones to cancel out noise – a requirement that adds to the cabling weight of a vehicle and has an impact on its overall on-road performance.
With advancements in communication technology, we are witnessing the emergence and adoption of several enabling paradigms and architectures that are helping address this scenario.
A Controller Area Network (or CAN) supports transmission rate of up to 1 Mbps. It is a de-facto standard communication bus for communicating between ECUs.
Media Oriented Systems Transport
Media Oriented Systems Transport (MOST) can support transporting audio, video, and data, with transfer speeds of up to 150 Mbps.
Ethernet Audio Video Bridging
The Audio Video Bridging (AVB) protocol is part of IEEE802.1 specification that augments an existing ethernet connection to support automotive applications. It focuses on driving necessary changes in time synchronization and latency to reliably deliver audio and video content at a speed of up to 100 Mbps. 
An Automotive Audio Bus (A2B) simplifies the overall connectivity requirements and is especially optimized for audio applications. Using the master slave configuration with the ability to daisy chain multiple slaves, it can support speeds of up to 50 Mbps.
Validation of Audio Management ECUs:
Audio management ECUs like amplifiers have several key features that control the audio rendering in the automobile cabin. It aims to deliver quality audio which is pleasing to the passengers in transit, and can also be leveraged to guide the driver during the trip.
Validation of audio management ECUs include testing for:
Tone Controls:

Thisinvolves testing most basic audio stream features like volume, mute, tone controls like bass, treble, midrange, fader, balance and other such parameters essential for entertainment rendering. These controls are sent as messages through an automotive bus (like CAN/MOST/Ethernet) to audio ECU from the Head Unit.




Testing for audio ECUs, therefore, includes validating these control messages according to protocol standards.




CAN bus is the most widely protocol for communication between infotainment and audio ECUs. But due to the limitation in data speed, MOST/Ethernet standards are also being leveraged for seamless audio streaming. A2B, capable of reducing wiring requirements, is increasingly emerging as the preferred choice these days.

Equalizers:

Audio equalizers play a very important role in rendering quality audio inside the cabin. These are tuned by system engineers in real-life use scenarios, and the resultant settings are leveraged as a reference for testing the equalizer audio curves. The data is further tuned in the actual software that is flashed in the ECUs during production.

ADAS:

Small frequency tones and indications are vital in assisting safe driving. This includes tones like turn indicators, seat belt indicator, and fuel indicators. Along with these basic tones, driver assist tone indications like lane departure warning, parking assist, key sensors, rear collision warning and many more have emerged as significant requirements in recent times.

Noise cancellation:

To ensure a quiet and a noise-free setting inside the automobile cockpit, eliminating external sounds is a necessary condition. There are some cabin modes, which, when entered, capture unwanted frequencies through well-spaced microphones and create anti-waves for noise cancellation.

In some instances, these anti waves are generated based on the engine RPM or engine speed as well.

Audio Enhancers:

To ensure that the passengers have a seat centric experience of audio rendering, auto OEMs today are leveraging virtual placement of audio components with surround. These configurations are capable of factoring in the speed of vehicle band other in-car noises to maintain the desired entertainment audio levels.
As the ECUs continue to evolve, we will continue to witness a deep transformation of the in-vehicle audio experience paradigm.