Connected and Autonomous Vehicles: Beckoning the Era of Driverless Cars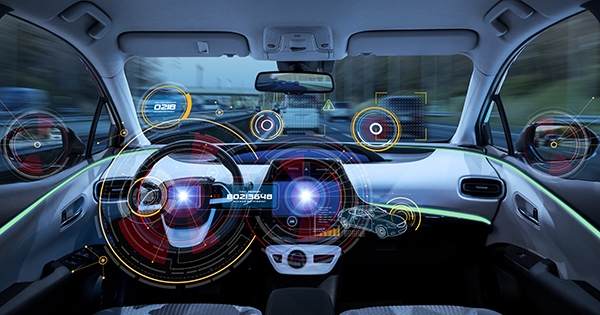 Published on: 23 Sep, 2019
362 Views
As connected and autonomous vehicles gradually assume the smart transportation mantle, the focus for organizations will shift from human-aided driving functionalities to complete autonomy for the machines. This will enhance safety and mobility while reducing time, costs, and environmental harm.
With technological advancements expediting the future-facing endeavors, the automotive industry is poised to make big strides toward fulfilling the goal of taking driving off human hands. The connected and autonomous vehicle (CAV) technology has made telling progress over the last few years, making vehicles smarter and multidimensional. As of now, we are traversing through Level 3 automation, which facilitates conditional autonomy to the vehicles. In other words, the vehicles are still reliant on human responses to requests to deliver expected results.
Automotive engineering and CAV technology are advancing at a breakneck pace. A recent study projects that Level 4 automation will be achieved by 2022. Furthermore, Level 5 automation will be available by 2030. While Level 4 automation enables a high degree of autonomy for vehicles and radically reduces the need for human responses, Level 5 automation facilitates full autonomy for vehicles to function independently in all surface and environmental conditions.
As the automotive industry transitions through Level 3 and Level 4 to Level 5 automation, Robo-taxis, and autonomous commercial trucking will grow in prominence. They are expected to be widely adopted by 2030. In the near term, though, the ambition for full autonomy will depend on the developments in the advanced driver assistance system (ADAS) technology. ADAS is critical to CAV capabilities.
Robust Growth and Smart Consolidation
A recent report projects the CAV market to be worth $615 billion by 2026, which is a critical juncture for the Level 4-Level 5 automation transition. It is also worth noting that the market will grow at a CAGR of 41.5% through the 2017-2026 period, further underlining the rapidity of the progress in vehicle automation and automotive engineering on the whole. The key factors propelling this remarkable growth are:
Growing geriatric population

Growing government infrastructure

Tighter government regulations

Increased demand for high-end passenger vehicles

Increased sizes of logistical fleets

Growing importance of mobility-as-a-service
This continuous quest for automation cutting edge in the automotive industry is aimed at adding greater value to the very idea of movement and transportation. CAVs are being built with a focus on road safety. With automation taking center stage and vehicles driving themselves, fully or partially, human errors will be considerably mitigated. The number of fatalities and injuries caused by human negligence and limitations will see a massive drop. CAVs are promoters of safety and maintenance (SAM), and with self-driving vehicles becoming mainstream, the infrastructure too will have to be developed for the future. Subsequently, vehicle-to-infrastructure (V2I) connectivity will play a critical role in negating road accidents, especially at busy intersections. This will be made possible by streamlined information sharing between vehicles and technologies.
CAVs will also simplify parking issues caused by the manifold increase in the number of vehicles. Smart transit systems will allow repurposing of spaces for residential and commercial use. Another takeaway of continuous focus on CAVs is the gradual emergence of electric vehicles (EVs). In the future, all CAVs will be EVs, and with government regulations becoming stringent and batteries becoming better, CAVs will be well-rounded future-ready packages.
The Future is Now
With technology having so much to offer, we are sometimes overwhelmed by the prospects. We either consider the changes as threats to the status quo or are overambitious about them. Much like any other disruption, the CAV technology too will shift through gears and not change the world overnight. While technology takes time to mature and be adopted widely, hybrid solutions will make the process seamless. There is also a murmur about the data security and privacy associated with the intricate CAV technology. This is a valid but exaggerated concern. With technological advancements, cybersecurity will be a key focus of CAVs and connectivity won't come at the cost of data safety. Furthermore, consumer behaviors are difficult to change swiftly, especially when it comes to their conveyance. For instance, shared mobility is yet to catch on among masses, but that is expected to change with a bigger millennial population by the time CAVs are widely adopted. As CAVs take over, their value propositions will gradually alter our habits and preferences.
As we prepare for a technology-driven future, the true transition is for us to gradually migrate to EVs. That will be a step in the right direction. EVs are not just environment-friendly and sustainable alternatives to fossil fuel-driven vehicles, but also offer greater safety and enhanced user experience. In the age of connectivity and automation, CAVs will thrive on smart body electronics and engineering. In a cyber-physical ecosystem, the communication between vehicles and systems will be paramount to all aspects of transportation and logistics. Cybersecurity and embedded engineering will improve the user experience.
CAVs are shaping a robust automotive ecosystem, and in its perpetuity lies our intent to embrace the future – and the future is now.
Related Blogs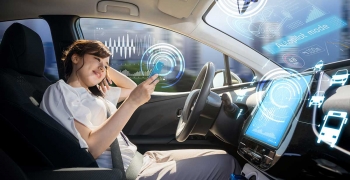 11 Sep, 2017