Software-Defined Vehicles: Bridging the Software-Automotive Divide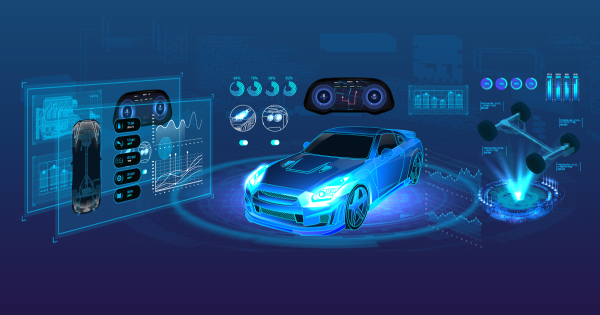 Published on: 18 Apr, 2023
711 Views
Software is everywhere. From the mighty oceangoing crude carriers with their three billion tonnes of precious cargo, to the humble smart watch on our wrists tracking the number of steps taken during the day – we live in a world that is increasingly defined and driven by its reliance on software.
It is no surprise then that the adoption of software has been rising in the global automotive sector, with global demand for software-defined vehicles expected to exceed USD 81.6 billion by 2027.  
So What are Software-Defined Vehicles?
Software-defined vehicles refer to the segment of automotives that rely heavily on software to control various aspects of their operation. This includes ensuring enhanced safety, improved performance, and a redefined user experience paradigm.
These vehicles are becoming increasingly important in the automotive industry due to several reasons, including:
The growing complexity of modern vehicles: Automobiles today contain a wide range of sophisticated technologies, including sensors, cameras, and advanced driver assistance systems (ADAS). Software helps in combining the resultant data feed from these systems and managing upgrades and patches throughout the vehicle lifecycle, unlocking significant value in the process. As a result, software-defined vehicles have emerged as the ideal solution for managing the growing complexities of modern automobiles. 

Growing demand for customization: Consumers are increasingly looking for vehicles that can be personalized to their specific need and preferences. Software-defined vehicles, by allowing users to configure their automobiles based on their requirements, offer this much needed flexibility. For instance, a heated seating arrangement in a car, an example of 'feature as a service,' can be activated as required by paying a required subscription when the temperature falls sufficiently. The real value here lies in the fact that this embedded solution can be kept dormant till it is actually required, helping the vehicle owner enjoy a higher rate of return. 

The case for greater connectivity: With the rise of the Internet of Things (IoT) and the growing importance of connectivity, software-defined vehicles offer a seamless ability to connect with other devices and networks, ensuring a seamless user experience. With the rise and growing availability of cloud and the Edge, the resultant computing workload can be dynamically shifted between vehicle computers and offboard(cloud) infrastructure, enabling a more real time capture and processing of data.

Emergence and expansion of autonomous driving: Self-driving cars rely heavily on software to control their operation. This reliance on software for safe and effective navigation makes software-defined vehicles critical to the development of autonomous driving technology.
Overall, the need for software-defined vehicles is being driven by the desire for greater flexibility, connectivity, and automation in the automotive industry. As the technology continues to evolve, we can expect to see more software-defined vehicles on the roads in the coming years. This would include a growing focus on:
Artificial intelligence: As artificial intelligence (AI) technologies evolve, we can expect to see the growth of AI-enabled solutions in software-defined vehicles. This would include AI-powered driver assistance systems, more intelligent infotainment systems, and even deeper self-driving capabilities than available at present.

Integration with smart city infrastructure: As cities become more connected and smarter, software-defined vehicles may be able to interact with the citywide infrastructure network in new ways. For instance, vehicles could communicate with traffic lights to optimize traffic flow, or interact with parking meters to find available parking spaces as they near the destination.

Improved cybersecurity: As software-defined vehicles become more common, cybersecurity will become an increasingly important concern. To address this, we can expect to see greater focus on developing robust security systems that can protect vehicles from cyber-attacks.

Enhanced personalization: As consumers continue to demand more personalized experiences, software-defined vehicles, leveraging their inherently flexible architecture, would become even more customizable in the future. This would include features like adjustable suspension, customizable lighting, and deeper personalization of interfaces.

Extended use of data analytics: As vehicles become more connected and collect more data, there will be greater opportunities to use that data to improve performance and user experience. This could include using data analytics to optimize fuel efficiency, track vehicle performance, or even provide personalized recommendations for drivers.

Robust hardware platforms: With the growing availability of high-power, centralized computing platforms, domain (or zonal) controllers would leverage an increasing number of high compute SOCs and high speed bus infrastructure. This would combine with in-vehicle ethernet, bundled with SOME/IP.

Reliable software architecture: And finally, the applications driving the future will be developed in a Service Oriented Architecture (SoA), or as micro-services. The rise of cloud native software development and virtualization, abstracted from hardware, could play a major role here.
The evolution of software-defined vehicles will likely be driven by a combination of technological advancements, changing consumer preferences, and the need for greater safety and efficiency on the roads. As the technology evolves, we can expect to see exciting new innovations in this space as the global demand momentum sees it through the next curve in the road.
Related Blogs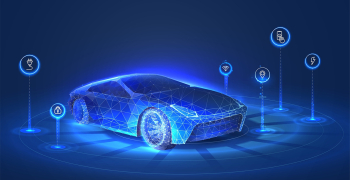 17 Sep, 2023