Co-Sourcing: Fostering Value Driven Business Collaborations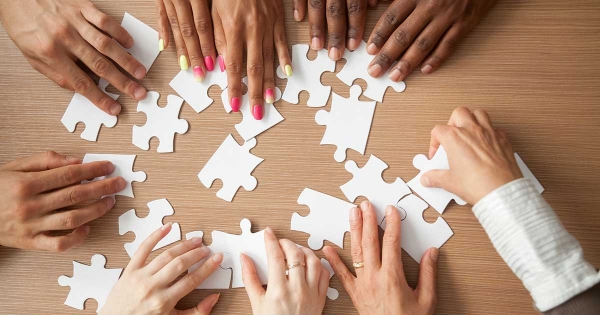 Published on: 05 Feb, 2018
361 Views
In the early 1920s, Henry Ford's innovations in assembly line functions transformed production. His River Rouge automobile factory achieved an astonishing output capacity, delivering one finished car every 49 seconds. The process through which the factory gained such production efficiency was simple. Rubber tires, engines, plastic, glass, steel– everything required to manufacture a complete car was produced within the factory premises before being taken to the assembly line.
Henry's production manual might seem to be outmoded considering the current supply chain ecosystem which comprises tier 1, 2 and 3 suppliers, each with distinct ownership. But, what if we could emulate his strategy of synchronization across all procurement channels? Chances are that it would foster a high degree of consolidation and innovation at every critical touchpoint of the entire procurement value chain.
In a business environment, where both established players and new entrants are looking for new ways of generating value and reducing time to market, collaborative sourcing or co-sourcing could prove useful. Put simply, it can help enterprises with highly dispersed procurement and supply chain functions achieve similar levels of productivity and innovation that Henry achieved almost a century ago.
Maximizing Value from Supplier Relationships
The concept of closely collaborating with suppliers to generate value is not new. Conventional outsourcing models have long helped businesses team up with suppliers worldwide and reap substantial benefits in terms of labor arbitrage and cost efficiency. But today, leveraging the collective intellect, capability and skills of suppliers and producers has also captured the interest of decision-makers across product development processes including procurement, manufacturing, compliance and delivery. Co-sourcing has therefore emerged as a crucial differentiator for businesses that depend on external resources.
Multiple industries are beginning to leverage co-sourcing creatively. For example, in 2013 a multinational beverage corporation developed recyclable plastic bottles that were made from by-products of processed cane sugar. The company manufactured the bottles by collaborating with its suppliers, who were already processing sugar cane. Subsequently, a top automotive manufacturer teamed up with the beverage corporation to co-source the same material and use it to create high-end reusable fabric for its very own electric hybrid vehicles.
Supplier-manufacturer relationships of this nature shape the idea of an 'extended enterprise'. Recently, a top aerostructure manufacturer from India signed an agreement with a company in France to manufacture iconel, titanium and aerospace steels.  
Looking into the Future of Sourcing
There's no denying that strategic sourcing collaborations that fulfil capability, cost and capacity requirements will only gain momentum. With this, the competition to rope in high-performing suppliers and vendors will increase, triggering seismic shifts in established procurement models worldwide.
In a recent survey conducted by Oxford Economics, 58% of procurement executives said that they believe top suppliers are slowly starting to dictate the way procurement operates. While this role reversal suggests a change in dynamics of relationships between procurement teams and their vendors, it also spells opportunities for businesses to increase brand awareness, expand customer reach, and establish themselves as leaders globally.