Realizing Competitive Advantage with Strategic Co-Sourcing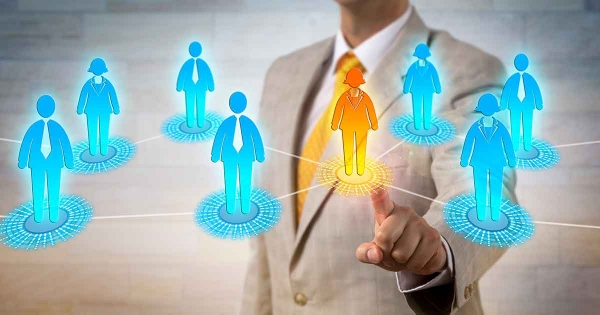 Published on: 13 Nov, 2017
300 Views
Over the last twenty years or so, I have seen several companies adopt global delivery models and flourish. This effective product and service delivery approach has not only helped address resource gaps within the industry, but also enabled companies achieve cost efficiencies. It is no surprise then that the adoption of the paradigm has made processes more scalable across the board.
We can already see a sense of urgency across enterprises to make this business model more strategically and economically relevant. This collective concern has been triggered by the want to stay ahead of the game, in a highly competitive business environment which is largely defined by effective risk management and stringent regulatory compliance.
Companies, today, must increasingly leverage and enhance the very outsourcing frameworks that they have built over decades. This means ensuring that these frameworks evolve over time into growth engines that facilitate innovation and improve an enterprise's security posture.
Now, the question remains – how exactly will a company achieve this? For starters, the focus needs to be more on creating strategic sourcing relationships that can open up new ways of doing business. Sourcing needs to go well beyond blatant renegotiation of agreements and become a way to cultivate partnerships that can help enterprises anticipate and prepare for a continuously evolving future.
Taking a Leap toward Sustainability and Security
It is evident that conventional outsourcing models mainly flourished because of their ability to deliver significant cost advantages. In fact, in a recent survey conducted by a top professional services firm, 59% of the respondents revealed that they still consider cost-cutting as primary objective to outsource.
Despite being a useful model that enables companies to capitalize on low-cost labor of other regions, outsourcing in certain cases can compromise on security. In the present business landscape, sourcing thus needs to be more compliance-focused. Interestingly, the movement towards that direction has already started with 64% of respondents indicating that they are currently focusing more on defining robust security protocols for their vendors.
Staying in line with this trend, organizations are fast embracing collaborative business models like co-sourcing which serves as a 'middle-ground' between in-sourcing and outsourcing. This new-age business partnership essentially relies on service providers deploying dedicated teams to serve as an extension to a process, rather than as a completely outsourced alternative with little to no communication. The ability to foster the next level of service integration and process alignment between partners has made co-sourcing gradually evolve into a secure and sustainable product and service delivery approach across industries.
The opportunity to synergize more coherently has also made co-sourcing a viable pathway for managed security service providers (MSSPs) to help organizations identify external and internal cyber-security risks, respond to cybersecurity threats, and fulfil regulatory obligations. As complying with the mandates can be highly expensive for mid-sized and small enterprises, co-sourced MSSP services can make a difference by plugging the budget and skill gap.
Capitalizing on Tangible Opportunities with Strategic Partnerships
Co-sourcing collaborations may open up alternative economic opportunities in other sectors like healthcare, as well. It could enable healthcare service providers to leverage rich technical and clinical expertise of other industry players, covering a wide range of advanced medical technologies and processes.
Admittedly, several regional regulations often tend to influence such strategic co-sourcing alliances. But even groups that are affected by stringent protocols can leverage this model to realize savings across supply chain, procurement and other processes. For instance, last year, a leading US drug administrator and a US multinational retailing corporation expanded their alliance to collaboratively procure generic medicines. With this agreement, both the organizations focused on leveraging their combined size and scale in an effort to drive efficiency and curb procurement costs.
Key players in the automotive sector are also making similar moves. Recently, a top Indian car manufacturer entered into a strategic partnership with a US car major to explore collaborative opportunities in product design, technology and distribution across areas like electric cars, connected vehicles, etc. In a joint statement, both the partners declared that teams from both the companies would collaborate over a period of three years to drive efficiency in sourcing, product development and distribution.
It is important to understand that co-sourcing is not necessarily a ready remedy for every situation. Embracing a co-sourcing model poses specific challenges for firms with voluminous outsourcing accounts like fund administration. In such cases, making the vendor adapt completely to established business processes and functions often becomes a herculean task.
The good thing is that the shift toward implementing digitally-driven co-sourcing solutions has already started. And, this may very well reward progressive enterprises that seek sustainable competitive benefits while managing more complex processes and operations. In fact, such new-age sourcing solutions and approaches might even allow cross utilization of resources across completely unrelated industries like automotive, manufacturing and ICT—enabling innovation at every critical link of the value chain.