Connected Manufacturing: Blurring the Lines with IIOT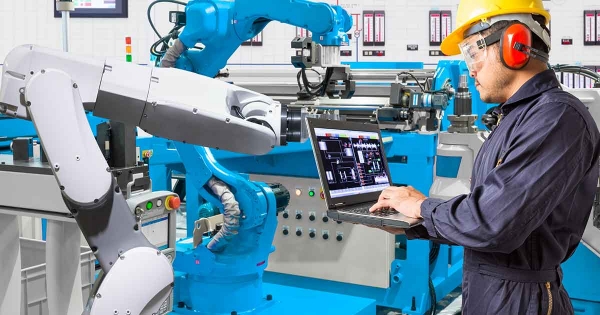 Published on: 06 Jun, 2017
359 Views
Imagine a scenario in which even the most intricate and rigorous operations leverage intelligent, high-performance, resource efficient, and fully predictive processes—the future of manufacturing. The Internet of Things (IoT) plays an instrumental role in this context, interconnecting devices and machines, enabling them to become 'smart' and capture, analyze and utilize massive amounts of data. When this concept is applied to manufacturing hardware, it can enable factory operators to gain full spectrum visibility and control over every tool and equipment across the floor. Take the case of welding tools and operations, which is manual-intensive and requires experienced workers. With the acute lack of skilled labor in the field, this represents the perfect scenario for IoT-enabled power tool manufacturers. The US is a particularly lucrative market, as it is forecasted to fall short of 400,000 qualified welders by 2024.
Networking Shop Floor Tools and Equipment
The good news is recent innovations are being engineered to address this particular talent deficiency. Some of the emerging welding machines can remotely connect to proprietary Cloud-based welding management platforms. This enables manufacturers to tightly monitor quality, while gaining real-time insights into the each step of the welding process. The actual welder only needs to operate the tool while required adjustments to the tool's power and other parameters are made without any manual intervention. Increased transparency directly translates into quick fault detection and rectification, reducing welding repair rates by as much as 40%. This is just the tip of the iceberg in terms of how connected power tools can enhance process and equipment efficiency. The ultimate goal is to integrate intelligence capabilities into production floor equipment so that it can recognize and reconcile its own purpose and use. If the tool detects it is being misused, it can then independently power down to prevent accidents, injuries, and expensive manufacturing errors.
Connecting Legacy Tools: Leveraging Retrofit Modules
Since connecting purpose-built tools or its components and subsystems to a large industrial network has now become possible, the question remains: how do we bring legacy tools on board? On a much smaller scale, personalizing the concept of 'connected' tools can enable toolmakers to design products with similar capabilities for the consumer market. A leading power tool manufacturer added Bluetooth connectivity to batteries for several power tools in its portfolio – allowing users to pair their equipment with smartphones and tablets. The proprietary app allows tool operators to view battery diagnostic data, and sends alerts when the device overheats, is low on charge, or moves out of a defined range. This, in turn, ensures that the device is traceable, and the battery can be remotely disabled. Bluetooth stacks are also being used to connect existing power tools and bring them online. Retrofitting equipment with small Bluetooth tags enables production floor supervisors to proactively trace and monitor tools, while logging usage data. In theory, it is possible to use intelligent retrofits to extend tool functions, making them completely 'networked'. They can pair with the operator's smartphone, and be used as a platform to connect to the overarching Cloud-based control system. Since they are not integrated into the tool's subsystems, modularized retrofits can empower the user to choose whether or when to network the tool, and access additional connectivity features on demand.
Ushering in Industry 5.0
Enhancing operational visibility is not the sole driving force to connect tools and bring them online. Activity data captured by embedded sensors can be leveraged to support maintenance, repair and overhaul (MRO) functions. By tracking device uptime, and benchmarking it against its expected lifespan, predictive maintenance schedules can be created to reduce the scope for critical equipment failure. In tandem, the same data can be used to extrapolate depreciation of components and tools, using it to plan replacements and source parts proactively.  Linking the IIoT to the manufacturer's enterprise resource planning (ERP) suite will further streamline maintenance operations—potentially automating the procurement process for parts, subsystems, and assemblies. With welding equipment, power sources and handheld tools are beginning to come online, connecting entire factories now seems like a possibility. The modern manufacturing ecosystem will consist of equipment that can talk to each other, exchange information, and learn from each other across plant floors and from remote locations. This, however, warrants two prerequisites – a neural network for statistical process control and real-time robot scheduling, and a distributed control system (DCS), which integrates programmable logic controllers (PLCs) and human-machine interfaces (HMIs). Industrial robots are already a mainstay for manufacturers, and precision tasks, such as machine tending and circuit board testing, could benefit immensely from this trend. Going forward, the convergence of IIoT and automation technology will actualize the factory floor for Industry 5.0. As the network expands and more devices and tools join in, the focus will rest squarely on automating the entire manufacturing value chain and augmenting it through human-machine collaboration.
Related Blogs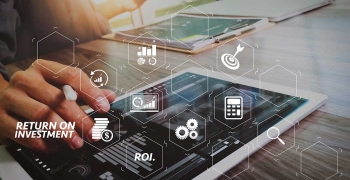 31 May, 2017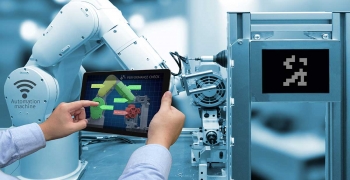 09 Oct, 2017