The Coronavirus-Altered Future of Workplace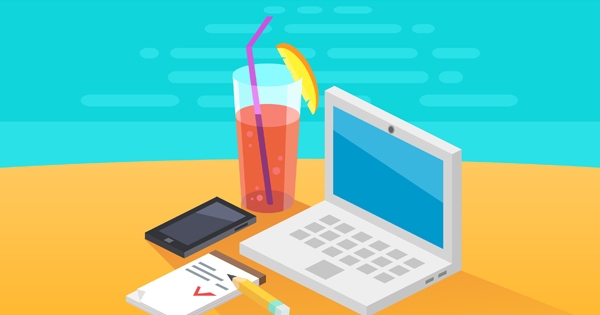 Published on: 04 Jun, 2020
282 Views
After months of global lockdown, governments and businesses are now relaxing guidelines and bringing back workforce to offices in a phased manner - the priority being the health and safety of employees and minimizing the chances of contamination and transmission at workplace.
During the months when the pandemic upended "normal work life", it also transformed where and how we work. Weeks into lockdown, the workforce has adapted to a new routine away from whiteboard and conference room meetings and after-work dinner and drinks. Employers, for their part, are also planning for an eventual return to the physical office to enable continuation of seamless workflow.
But what will the post-COVID office look like? Is there a need for a physical work area anymore? If yes, then what changes need to be implemented for employees to work in such a physical work area? We have all pondered over these questions since early March. The conclusion of all brainstorming has been transformation with the help of a range of innovative ideas for the workforce, and of course a lot of technology. One thing is for sure. It will now be Business as Unusual.
The workplace will continue to evolve with an even greater degree of flexibility and technological engagement. Sanitization and hands-free technology will play a key role in reopening strategies. Advancements will continue to drive us forward with new flat-panel technology, integration of nanotechnology,integrated thermal & optical video cameras for automated temperature detection, monitoring of building air quality, and smart maintenance of social distancing norms all leading to a smarter and healthier campus.
Facial recognition and retina scanners will replace the usual ID card-punching attendance registration system.
Technology will be a driving force for the change in aesthetics of the new office and workstation.A smart surface — an electrified, glasslike material that can function as a personal computer; the "cone of silence" workstation - for a quiet, more focused working environment; and an "active workstation", with a standing desk that incorporates a treadmill or stationary bicycle. Too much into the future? Well, why not!
Maybe involving human robots in the workforce is not going to happen anytime soon, but we have already entered a stage where robots are improving human capabilities.
WFX: Work from Anywhere
With "WFH" or working from home becoming commonplace, a new concept of remote work has surfaced - "WFX" or Work from Anywhere. Employees are already equipped with laptops & related accessories, remote collaboration tools downloaded en masse, and IT teams have stepped up VPNs to support safe remote working across entire organizations. So WFX typically would entail working from anywhere in the world with a reliable internet connection.
A WFX culture has been a long time coming. Even before the COVID-19 pandemic struck the world, organizations had been contemplating WFX models as a means to relieve the hyper-urbanization burden. Rising real estate prices and a bloated workforce have been presenting businesses with recruitment issues. A major social media company based out of San Francisco recently announced its plans to build a framework to support a more distributed workforce to eliminate their reliance on expensive real estate options.
However, the pandemic is playing an undeniable role in the widespread adoption of WFX as a lifestyle. Social distancing has caused the workforce to familiarize themselves with technologies that promote virtual interfaces in the absence of physical interactions. Video conferencing and cloud-based collaboration solutions have provided employees and organizations with the next-best-thing to face-to-face meetings.
Looking to the future, as digital and online work becomes the new normal, the demand for skilled workers is likely to rise along with their wages. The contributions of care-workers and other workers (e.g. teachers and healthcare staff like nurses etc) will be more highly valued than before.
Those working in the gig economy such as for food delivery apps or for ride hailing companies may actually experience an upheaval with the business model taking a hit on account of the pandemic. However a bounce back is likely by next year when the economy normalizes.
The technology sector has not been entirely immune to the situation either, but those companies which are agile and with the ability to innovate ahead of the curve will emerge stronger after the crisis ends. Customers are now placing a premium on making Virtual Work so those organizations who can come up with solutions which can seamlessly handle all the remote working requirements will have a definite advantage.
The Silver Lining: Amid challenges, lie the opportunities
Current circumstances present technology companies with a unique opportunity for providing unwavering support to communities in this difficult hour. ER&D services companies with multi-domain and multi-industry expertise can use their considerable experience and intellectual capital to come out with breakthrough solutions for industries ranging from healthcare to manufacturing and telecommunications. Technology firms need to think out of the box, collaborate with each other and come up with solutions to many of the problems plaguing humanity today.
Discussions are also on to see if new age engineering companies can become strategic partners for transformation and at the same time take on some of the more legacy products and services of the customer to enable them to focus on their core areas of growth
This is also a phase for increased focus on technologies like 5G, AI and Medical IoT to track and monitor outbreaks, help in faster testing and diagnosis and deliver essential food and supplies effectively to all communities. Other related areas which are sure to see a big push include e-learning, online education, e-governance, e-commerce, and logistics and fulfillment. This is the time for the technology world to stand united and build a safer world for all of us.
*This article was first published on CPO Innovation on June 19, 2020.
Related Blogs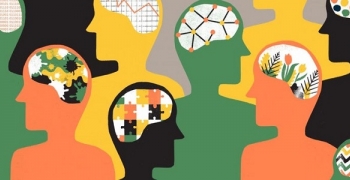 01 May, 2020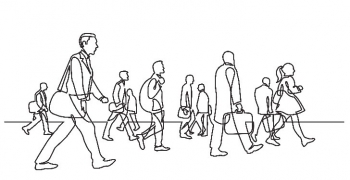 07 May, 2020