i-BEMS Shield: Building a Future-Proof Digital Workplace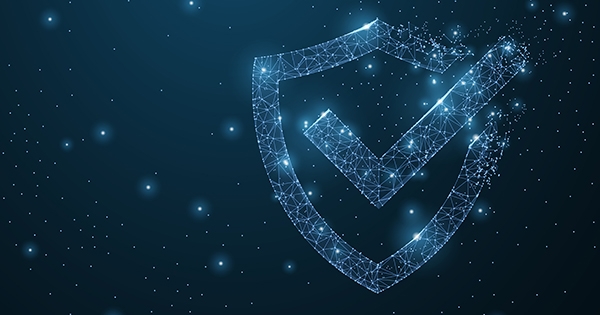 Published on: 22 Jul, 2020
946 Views
The Edge in Amsterdam and the Jeddah Tower displayed some of the most advanced building automation technologies of their times, testifying that innovations are no longer confined to labs. Automating buildings are innovating real spaces to solve persistent challenges of rising energy consumption, unplanned breakdowns, and costs of maintenance. Its success has led governments and large organizations to form alliances to develop more smart campuses, smart facilities, and smart offices.
The resultant proliferation of digital infrastructure is further propelling the adoption of building automation systems, with a prediction of a 32% jump in CAGR between 2018 and 2026. While its application in HVAC, lighting, fire, and access controls are well established, the need for newer applications in space management, asset management, hygiene management, and indoor environment monitoring has emerged in the past few months.
The current pandemic has raised employees' uncertainty over going back to work and organizations are seeking workplace transformation solutions to address this prevalent fear. Building automation systems can potentially equip the workspace with features that align with the requirements of the new normal – safety and hygiene being imperative.
iBEMS – Leveraging Building Automation to Provide Secure Facilities
In the current scenario, where contamination can occur from any surface, smart offices are being extra careful to prevent the spread of the contagion. Future-thinking leaders are already assessing their entire working environment – not only the workstations, but also the parking lot, visitor lobby, elevators, meeting and conference rooms, and cafeterias.
The importance of an integrated Building Energy Management Solution such as i-BEMS by LTTS for new-age enterprises cannot be overstated, especially in the post-pandemic new normal where ensuring social distancing, crowd management, facility sanitization would be imperatives for smooth functioning of an enterprise. iBEMS in its essence aspires to create sustainable workplaces that are holistically equipped for the future – not only contingencies, but more importantly, opportunities.
A typical work facility is comprised of the following elements:
The brick-and-mortar structure, wiring, and other such fundamental physical entities

Lighting, HVAC, elevators, and such support systems that make the interior of the building usable

Control systems for the facilities mentioned above

IT infrastructure that includes tools to automate the work environment
Even today, these elements of a work facility are largely operated as disparate systems with little interconnectivity and thereby no visibility. iBEMS integrates these digital assets into a system of systems using an intelligent experience management to provide end-to-end visibility across the facility. i-BEMS is purpose-built to address the challenges of siloed systems in all types of facilities – industrial, residential, educational, business, and sports. It is a holistic solutions suite that forms the backbone of modernized and smart buildings and their management.
Secure Workplaces with iBEMS Shield
In its quest to build future-facing workplaces, i-BEMS is deploying Shield, a crucial tool within the solution that focuses on automating and developing smart systems to detect and alert operators of any issues in real time. It aims to ensure touchless surveillance and servicing by enabling on the following key aspects:
Temperature Detection:

Unmanned dual-sensor thermographic and day/night cameras at all entry points can scan individuals and detect anomalies in real time. This is critical to identify possible safety threats and stopping them from compromising the workplace.

Face Detection and Tracking:

Smart surveillance systems allow for real-time tracking of symptomatic individuals and isolate them for immediate medical intervention. Up to 200 individuals can be monitored simultaneously and it can be done within a range of 20-25 meters.

Air Quality Management:

The smart solution vitalizes systems to identify and report the presence of CO2, PM2.5, PM10, and TVOC for both indoor and outdoor environments. Real-time identification of sudden spikes is pivotal to quick resolution and prevention of spread.

Occupancy Management:

A complete visibility of historical and real-time occupancy of a facility is crucial for the optimization of resources and networks. This also ensures that workplaces are hosting only that number of people as mandated for optimal safety.

Energy Management:

i-BEMS not only reduces carbon footprint and optimizes energy resources but also facilitates of self-reliant, digital workplaces. The workplaces of tomorrow will not only take important lessons from the COVID-19 pandemic but will also be planned and structured in a more resourceful manner to optimize digital experiences and outcomes.
The Post-Pandemic Business Landscape
PwC found that 64% of the surveyed companies were changing workplace safety measures and requirements. The study also revealed that 46% of the organizations planned to accelerate automation to promote physical distancing and introduce new ways of working. While these numbers indicate the rising adoption of building automation, it also provides a glimpse of the state of facilities and campuses in the post-pandemic world. As enterprises transition to the new normal, i-BEMS is poised to revolutionize workplaces. Some of its telling benefits are as follows:
Optimization of Real Estate:

New-age workplaces will use digital means to strike the right balance between the complete resource pool and capacity utilization with the help of hot desking. In this regard, i-BEMS Shield's

up to 98% accurate occupancy detection

plays a crucial role in the right utilization of office spaces without compromising the health of the workforce in the new normal.

Meeting Rooms and Smart Conferencing:

With the safety-first approach and distancing norms, the allocation of meeting rooms have to be automated as per the number of participants to ensure that they are neither undercrowded nor overcrowded. For instance, i-BEMS can completely remove the step of manually checking the availability of meeting rooms by synchronizing calendars with the meeting rooms. Automation of such operations will reduce turnaround remarkably and offer a more seamless meeting experience.

Smart Cafeterias and Common Spaces:

In the age of touchless services, enterprises will have to invest in making susceptible common spaces smarter. Transactions should not require touching physical assets, instead, smart devices such as phones and vending machines should be able to communicate with each other to complete transactions. The i-BEMS solution factors the health needs of employees to create a touchless paradigm with intelligent use of automation and optimization of IoT.

Smart Parking:

With the help of innovative sensors and data accumulation, smart parking will ensure better capacity utilization and make parking costless. The i-BEMS solution offers real-time visibility of the use of parking spaces and direct employees on availability, time till the space is expected to free up, and so on. This reduces the hassle of looking for parking facilities and time taken from entering the campus to reaching the workstation.

Visitor Management:

As distancing norms and facility access are redefined, visitor management functionalities will witness changes to ensure worker and workplace safety while offering a seamless experience to visitors. i-BEMS' visitor management solution ensures a seamless visitor journey on the campus and also adequately safeguards employees and visitors from hazards and contagions.
The i-BEMS solution is already making a telling impact on enterprise productivity and employee attrition. For instance, when a multinational IT major created its first IoT-enabled smart office building in Bengaluru, India, the i-BEMS stack played a crucial role in offering smart building analytics and optimizing resource usage. The automated demand response and mobile cubicle booking increased operational efficiency, while smart HVAC control ensured energy conservation and occupant comfort. The overall impact of i-BEMS resulted in energy savings worth $645,000 every year, with the ROI payback period pegged at four years. Additionally, smart use of workspace ensured a 30% increase in employee capacity, and intelligent HVAC control increased workplace thermal comfort and employee satisfaction by 83%.
i-BEMS offers the scope for scaling and support for adding new features as and when necessary. The solution is protocol-agnostic and provides AI/ML-enabled support that ensures that the building is a safer workplace now and in the future. i-BEMS Shield's intelligent automation capabilities not only reduces human intervention but also makes the workplace ready for any future challenge. With a workplace empowered by i-BEMS Shield, companies can not only bring employees back to work, but will be able to create an environment that predicts hazards and contingencies, and allow companies to prepare for them.
Related Blogs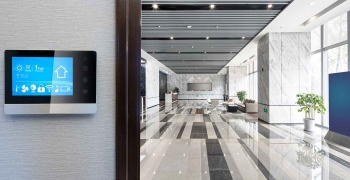 23 Feb, 2018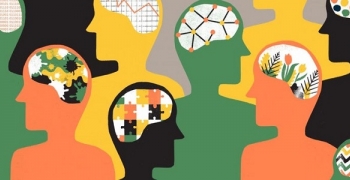 01 May, 2020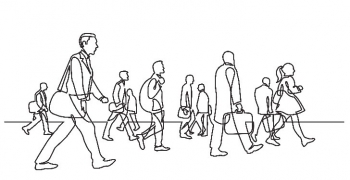 07 May, 2020