Digital Signage and the Future of Customer Engagement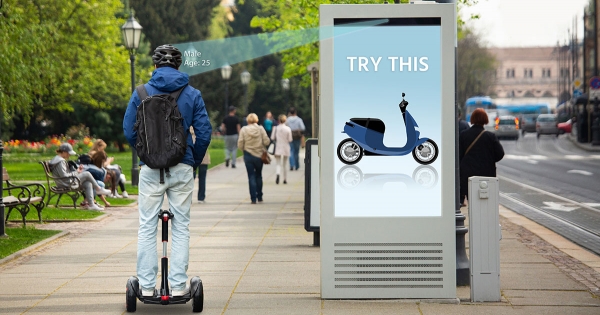 Published on: 25 Nov, 2021
815 Views
Consumers today shop, engage, and learn in a whole new way compared to the pre-pandemic scenario. Marketers today can no longer push people where they want them to be – rather they need to engage with them where they are and deliver compelling experiences.
Considering that 80% of what is learn is still visual – digital signages, therefore, offer the greatest potential to be one the best marketing tools going forward. Adopted by organizations worldwide looking to build lasting relationships and outperform their competitors, this marketing tool has proven to be a cornerstone of innovation. 
What's driving the rapid proliferation of digital signages?
The digital signage industry has come a long way from its introduction in the 1970s. In recent years, technological developments have revolutionized the practicality of visual display technology. A user can now control a sizable screen network from anywhere with the help of a cloud-based software. Ease of use and easy access are the key factors for the projected increase in the market size of the digital signage industry from USD 16.3 billion in 2021 to USD 27.8 billion by 2026, showing a CAGR of 11.2%.
This significant growth can also be attributed to the increasing number of digital signage being installed in commercial spaces such as retail stores, hospitality centers, and other public spaces for advertising, as well as displaying product information, instructions, providing entertainment, and more.
With the presence of digital signs in almost all key locations these days, it's no surprise that people notice them. What's striking is that 47% of them remember seeing them, and even remember specific content they've seen. In retail settings, the messages that companies convey have prompted an unplanned purchase in 68% of cases.
With digital signage, organizations can also increase employee engagement by up to four times and improve customer communication. In fact, digital signage is a must-have for a modern workforce. It plays a crucial role in publicizing the organization's values, highlighting sustainability initiatives, charitable contributions, and volunteerism. This promising marketing tool also generates new business opportunities, increasing consumer awareness of brands by 47.7%, enhancing operational efficiency, attracting the attention of 76% of passers-by, boosting product sales by 33%, and driving a 46% increase in customer satisfaction.
This justifies it being the choice for 80% of the brands to meet their business goals.
Digital signage and the pandemic narrative
Despite the pandemic that saw a rise in internet marketing, digital signage continues to be quite relevant. When social distancing protocols and safety concerns prompted by the pandemic pushed organizations to implement voice-based interfaces, digital signage solutions came to the rescue. These smart systems were strategically placed to incorporate audio-visual interactions at public places and gain a better understanding of consumer needs, reducing the need for one-on-one human interactions. The pandemic also saw a rise in cases in the use of temperature-controlled digital signage kiosks, which display rules, wait times, instructions, and other relevant information and also have optional touch-free dispensers, temperature monitors, and more.
Now that retailers and public-facing businesses have reopened amid ever-changing health guidance and local restrictions, the need to clearly communicate the latest health and safety policies, special store hours, occupancy protocols, and more becomes absolutely vital for operational efficiency and public support. Digital signage solutions can take on this new responsibility in the most non-invasive way for informing and engaging people as they navigate commercial spaces. The fact that these solutions can be easily updated and automated is another plus.
Unlocking new avenues for innovation with digital signage
Digital signage hardware is constantly evolving, and digital signage software is becoming more intelligent.  Emerging technologies have been always proved to be an ally in this regard. Advanced digital signage solutions are being used by several businesses to provide customers with personalized and contextual interactions like it did for the Swedish pharmacy Hjartat that deployed 'the coughing billboard' equipped with built-in smoke detectors in the streets of Stockholm to promote their anti-smoking campaign. Another great example is the use of facial recognition technology in the 'Look At Me: Women's Aid interactive billboard'. Based on the number of people looking at it, the bruises of a domestic violence victim healed, conveying the message that taking notice of the issue is the first step toward bringing about change.
Besides enabling such a strong brand connection, leveraging technology in the digital signage industry can also prove to be instrumental for innovative product launches. Organizations can take a cue from the 'Apolosophy by Apotek' campaign that utilized ultrasonic sensors to play a video as soon as a train arrived near the billboard to promote their haircare products. Another great leap in this direction is British Airways' take on marketing and innovation.  
Today 80% of customers prefer personalized marketing and integrating technology can exactly enable that as it did for delivering highly targeted responses to General Motors. In their attempt to engage their customers and build brand affinity, they placed a DOOH display that played a small pre-recorded video, based on customers' gender, expression, age, composition. Fortunately, an increasing number of organizations are becoming adept at using ground-breaking technologies like AI, ML, NLP, and more to leverage smart digital signage and create positive experiences. 
Get the digital signage advantage for your business today!
Digital signs offer significant advantages over conventional ones owing to their ability to make the best use of innovation. To efficiently broadcast interactive digital content, finding a reliable digital signage solution is the first step.
Talk to us today to discover how our industry-leading cloud-based digital signage solution can help you break into the digital signage world and seamlessly communicate with your target audience.