Digital Twin: Optimizing operations through excellence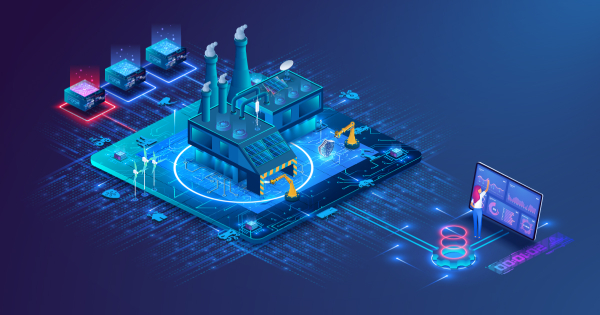 Published on: 14 Feb, 2023
340 Views
Industrial enterprises all around the world utilize digital technologies to transform ideas into tangible products for their consumers. The digital twin is one such technology, which combines digital engineering tools with new data sources, simulation capabilities, and advanced analytics. The use of digital twins has been demonstrated to increase revenue by 10% and to reduce time to market by 50%, while improving product quality by 25%.
This comprehensive and dynamically updated virtual equivalent of actual products or processes not only monitors performance but also tests alternative situations, forecasts errors, and identifies possibilities for improvement. The Internet of Things (IoT) sensors that trigger the flow of information between assets and their software representation are at the heart of DTs. A DT design also include dashboards for real-time monitoring, modeling design tools, and simulation software. It is widely employed in a variety of areas, including supply chain management, remote equipment diagnostics, predictive maintenance, and others. The ability of digital twins to detect difficulties and schedule repairs when they do not interfere with production goals cuts maintenance expenses dramatically.
Digital twin has now acquired popularity in a variety of industries, including supply chain management, remote equipment diagnostics, predictive maintenance, and others. It ensures product quality by providing real-time data on asset and process performance, allowing it to influence and respond to changes while reducing supply chain impact.
Manufacturing Digital Twin: Two Distinct Approaches
Manufacturers are increasingly relying on digital twins to optimize their operations and boost productivity. There are two models of manufacturing digital twins: one based on simulation, and another based on physical prototypes. Let us learn about these two different approaches and why they are important to manufacturers.
Asset Digital Twin
Businesses utilize digital twins to assess the performance of their physical assets under specific conditions or to track asset performance in real time. It enables the building of robust failure models by using data from sensors connected to actual assets. Asset Digital twin assists firms in understanding asset criticality, right down to the individual components of each piece of equipment, and then sharing that knowledge across teams. This type of digital twin is usually referred to as a digital thread. It makes data gathering, visualization, and analysis easier by collecting and processing data throughout the industrial life cycle. Physical asset owners and operators may use this model to simulate and perform what-if analysis on their assets. Digital twins create a logical classification framework for IoT data, as well as data categorization and utilization. Remote and autonomous operation become conceivable if the digital twin is IoT equipped and receives orders to actuate the asset.
These supplier models optimize a specific asset or piece of machinery using operational data.
They are suitable for the following applications:
Increasing performance while cutting operating costs

Management of many on-ground assets

Predictive Maintenance
Asset twins provide insight into single components but not into the intricate and important connections across machines, procedures, components, or cohorts.
Process Digital Twin
These are designed to provide a comprehensive view of each product as it is released. Data is constantly gathered, filtered, and organized, covering all important data from vendors and raw materials to the end product. It not only optimizes the equipment but also the entire manufacturing process using mixed reality, artificial intelligence, and high-performance computing. Based on mixed-reality technology, this new class of digital twin supports firms in seamlessly integrating their processes.. Manufacturers can gain efficiencies by implementing Industry 4.0 principles, which envision an interconnected factory with online, intelligent, and collaborative equipment in a vertically integrated organization. Process Digital Twins enable advanced scenarios at three levels of the manufacturing process: machine, factory, and supply chain. Data from across the factory improves the cognitive capabilities of a machine connected to a Process Digital Twin.
A Process Digital Twin mixes and correlates real-time streaming Internet of Things data with other inputs. A dynamic virtual representation of the complete plant is then created by the system using machine learning, artificial intelligence, and complex modeling techniques. The intricate and multi-layered interdependencies between assets, processes, and activities are completely visible to manufacturers.
These revolutionary breakthroughs enable industrial analytics to reach its full economic potential, allowing:
Scalability to accommodate the whole spectrum of manufacturing use cases and opportunities

Actionable intelligence can drastically minimize downtime, boost industrial productivity and efficiency, and prevent problems from arising.
Process Digital Twins, as opposed to Asset Twins, need the integration of hundreds of data sources in various formats. It is extremely complex and tough to create and refine. AI and machine learning are the only methods for absorbing, correlating, and integrating such diverse data at scale.
Smarter Assets and Processes with i3PDS®
Technology-based solutions from LTTS enable businesses to manage and transform their operations. Through its solutions, the organization strives to provide a sustainable future. Our digital twin products and services help manufacturers achieve operational sustainability. LTTS's i3PDS® assists in the construction of the first layer of digital twins by developing plant models that may be utilized for either process or asset twins. Its technology helps with networking, operational efficiency, and asset security.
i3PDS® aids in software rationalization by optimizing related licensing and AMC expenses. Additionally, it allows resource utilization to be flexible based on skill set and project requirements in different time zones. The software solution can also be used with the processes-based techniques. The optimization process encompasses processes, product life, machine tools, and business models.
By efficiently responding to the demands of the user, i3PDS® delivers solutions in a variety of areas, including Automation Laser Scanning/Photogrammetry and 3D modeling.
Here are Some Instances of How i3PDS®'s Specialized Offerings Have Aided Businesses:
In one instance, a customer requested an integrated cloud based SPO environment for information loading with quality assurance in support of concurrent engineering projects for the asset organization via the SPO cloud environment. The solution was offered by combining 2D and 3D design tools with SPO and outside technology. Here, the integrated plant and engineering platform helped enhance data management and transmission.
In another case study, the customer had 128 distinct technical applications distributed across six different locations in North America and Europe. In this case, they had multiple legacy/custom apps that were being dismantled and were functioning in silos. A centralized engineering solution with departmental integration was required. The deliverables here included application/platform suggestions based on industry best practices, a list of post-APR applications, and a high-level technical upgrade and migration roadmap.
Towards the Future: Digital Twin for Emerging Sustainable Assets
Industries have recently emphasized the importance of a sustainable digital twin. The Sustainable Digital Twin focus is on the long-term, open, and interoperable usage of lifetime asset data, engineering models, visualization, and reality capture. This new venture has far-reaching implications for energy and chemical businesses' operational and commercial systems. The industry has been greatly confounded by the large range of commercial offers of digital twin software by a variety of different suppliers. The Asset Digital Twin helps industry make more informed choices in an environment where data is easily available and fundamental to the digital twin. A lifetime data model must be established with data source federation so that systems may be maintained cost efficiently while avoiding data duplication.
Related Blogs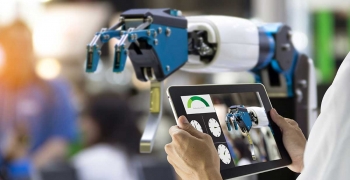 07 Jun, 2017