The Revolutionary Impact of Digital Twin on Industry Operations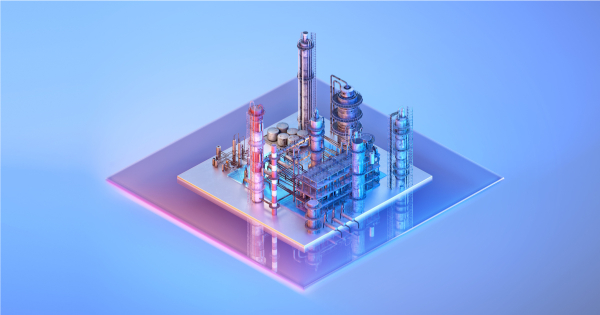 Published on: 14 Feb, 2023
635 Views
Technological advancements have improved industrial operations for the better. Modern technology has enabled industries to conduct activities faster than ever before. In the wake of increased technological development, a slew of new tools and equipment emerged.
The digital twin is a 3D model of an asset built with sensors and cameras that are used to gather data on it. Digital twins are becoming more popular as companies seek ways to reduce costs and improve efficiency. The software behind the digital twin creates a cloud-based virtual depiction of the object.
There are several types of digital twins depending on the degree of product magnification The main distinction between these twins is their field of application. Because distinct digital twins can coexist inside a system or process, it is common to have several products for different levels of amplification.
The Types of Digital Twins and their Features
There are four types of digital twins, which digitally represent an object or process and aid in the prediction of critical aspects such as running duration or predicted damage. They are as follows: component/parts twins, system twins, process twins, and product twins.
The System Twin is a versatile system that may be utilized for a wide range of applications. It brings together all the units required for the creation of a final industrial component.

The Process Twin represents a full manufacturing plant and gives insight into how all components collaborate.

Asset Twins are the next level of digital twins. They illustrate how several parts work together to form an overall asset; an engine or a pump are suitable examples. Asset Twins can either receive information from Part Twins or be a collection of Part Twins themselves.

This is the twin of a single part in the complete system, i.e., the individual components that make up a computer's functionality. These are true crucial parts with a direct influence on performance and functioning. A second application consists of components that are not as critical yet are susceptible to continual high or jerky effects.
Understanding the Digital Twin Maturity Model
The maturity model explains how a digital twin might improve the characteristics and limits that each type has. The degree of knowledge about an asset and its surroundings may be used to classify digital twin maturity models.
Partial- Monitoring a low-power or resource-constrained object using a partial digital twin can be advantageous. A tiny number of data sources, such as temperature, pressure, and device condition, are often included in a minimum digital twin. This amount of data enables rapid device-to-platform feature creation.
Cloned- The cloned model of a digital twin includes all the object's relevant and verifiable data sources. This volume of data is crucial throughout the prototype and data characterization phases of IoT development. Rapid prototyping and design development are possible when a connected object has no power or data constraints. 
Augmented- In the enhanced digital twin, data from the networked asset is supplemented by derivative data, correlated data from federated sources, and/or intelligence data from analytics and algorithms.
Advantages of Industrial Digital Twin
Digital twin technologies assist companies in reducing costs, improving customer service, and generating new revenue. They are increasingly being used in the Oil and Gas business to enhance decision-making. The operation and maintenance of commercial and industrial equipment can benefit from the deployment of digital twins. Design engineers use digital twins to prototype new ideas and conduct virtual testing to model a variety of scenarios.  Digital twin environments serve as a method to manage diverse systems and practices in a manner that other conventional technologies cannot.
A Fascinating Overview of LTTS' Manufacturing and Industrial Product Offerings
LTTS has been designing digital twin models for factories and plants across a wide range of industries. We assist businesses in mapping the performance of their operational model to identify opportunities for increased automation and efficiency. We have collaborated with leading technology partners to establish a Center of Excellence for addressing the Digital Twin and Digital Thread needs of modern manufacturing organizations.
We use our i3PDS® (Integrated 3D Plant Digitization Services) platform to help organizations create Digital Twins of their plant assets based on a set of pragmatic principles. Our expertise includes Smart 3D Modelling, Digitizing 2D, Laser Scanning, and the development of 4D and 5D services. It enables information of any type and from any source to be stored in a secure cloud environment. The system facilitates software rationalization, allowing for variable use of resources according to project requirements.
Related Blogs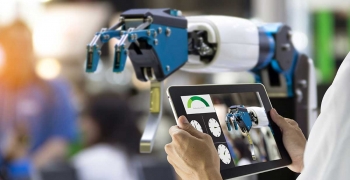 07 Jun, 2017