Digital Twins to unlock Overall Efficiency of Line Operations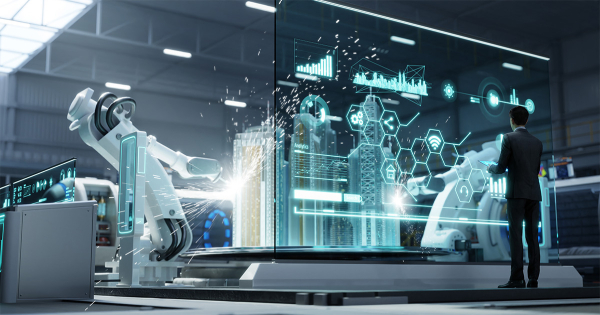 Published on: 26 Oct, 2023
0 Views
A Comprehensive Digital Twin solution for effective Virtual commissioning, Line performance efficiency improvement, minimize utility consumptions, help Predictions & facilitate root-cause analyses.
A  digital twin has different definitions based on its area of implementation. A 3D model visualization or stand-alone simulation should not be considered as a digital twin. For manufacturing use cases, a digital twin should comprise of data collected from multiple sources, "What-If" scenarios, behavioral insights, predictions, and deeper visualizations.
McKinsey reports that "70 percent of global C-suite technology executives at large enterprises are exploring and investing in digital twins. Combined with rapid advancements in supporting technologies, this is projected to drive digital twin investments of more than $48 billion by 2026 — a 58% compound annual growth rate." The manufacturing sector is set to become one of the largest sectors to adopt digital twins technology at scale.
The LTTS Digital Twin for Line Operations
From a manufacturing standpoint, a digital twin can be a virtual replica of a product, system, or operations paradigm. We will be discussing about a purpose-built operations digital twin solution to improve overall efficiency of production or packaging line operations – the LTTS Digital Twin for Line Operations.
The solution offers manifold benefits encompassing, virtual commissioning, performance and efficiency monitoring, predictive maintenance, and root cause analysis considering both real-time and historical operations data. It follows a modular implementation approach, covering three key features – Ops Virtual Twin, Ops Performance Twin, Ops Predictive Twin. Customers have the advantage to adopt the solution as per their digital maturity in a staggered and structured manner.
Let us understand the features in some detail:
An Ops Virtual Twin enables manufacturers to create virtual replicas of their production or packaging lines, mirroring real-world operations in a PLC controlled 3D emulation environment. This offers dual benefits to manufacturing customers. First, during pre-commissioning, i.e., green field installation, where virtual machines, processes and control logics can be tested and validated virtually before physical implementation. Second, for their existing lines i.e., brown field scenarios, the Ops Virtual Twin helps streamline day-day line operations by acting as a digital test bed for regular change validations, change over implementations, "What-if" scenario checks, staff planning, remote diagnostics, and virtual training for operators. This cutting-edge approach helps reduce redundant usage of lines, offering energy savings of up to 10%, improving line uptime by 30%, and reducing changeover time by up to 70%.
Ops Performance Twin: Empowering Data-Driven Decisions
With a digital twin in place, Operations, IT, and Engineering data can be harnessed to monitor line behavior, including the health of critical assets, performance parameters, and pre-defined KPIs. This helps manufacturers benchmark the ideal line performance to compare and streamline similar line operations across plants. With a comprehensive dashboard, the performance twin offers unparalleled insights into production metrics, identifying bottlenecks and inefficiencies promptly. This data-driven approach empowers decision-makers to make informed adjustments, driving up to 10% increased uptime and up to 5% yield improvement, with access to real-time comprehensive dashboards.
Ops Predictive Twin: Preventing Downtime and Increasing Reliability
One of the most significant advantages of the LTTS Digital Twin for Line Operations solution is the invaluable insights it offers in prediction of critical failures, and root- cause analysis. By leveraging historical and real-time data, the solution enables anticipating critical equipment failures before they occur and helps detect First-of-Fault points. Identifying issues becomes much faster with alerts depicted over an interactive 3D Line environment, also amended with live video feed for critical areas as per needs. This enables a proactive intervention, allowing maintenance teams to address issues during scheduled downtime rather than responding to unexpected breakdowns. The result is up to 20% increase in critical equipment uptime, up to 2% increase in Right First Time, up to 30% improvement in Mean Time to Diagnose (MTD) and Mean Time to Failure (MTTF), and enhanced overall productivity.
The solution also offers users the freedom to adopt it over the cloud or implement it on-premises close to their operations. However, it should be noted that combining it with a cloud solution can offer a lot more flexibility, scalability, accessibility, and security for customers who have adopted the LTTs solution in their operations.
Building digital twin solutions on cloud platforms proposes enormous advantages to our customers. AWS IoT TwinMaker one such cloud tool that we can use to build digital twins with the ability to leverage existing data from multiple sources, create virtual representations of any physical environment, and combine existing 3D models with real-world data. It offers harnessing digital twins to create a holistic view of operations faster and with pre-defined APIs to reduce integration efforts. Using AWS IoT TwinMaker plug-in for Grafana, we can also integrate digital twins into web applications for further analytics. Siemens' Tecnomatix, Flex SIM, and Dassault's 3D Experience, Ansys Twin Builder Simulation software can be used to develop digital twin test beds for virtual commissioning scope based on the line and customer application landscape.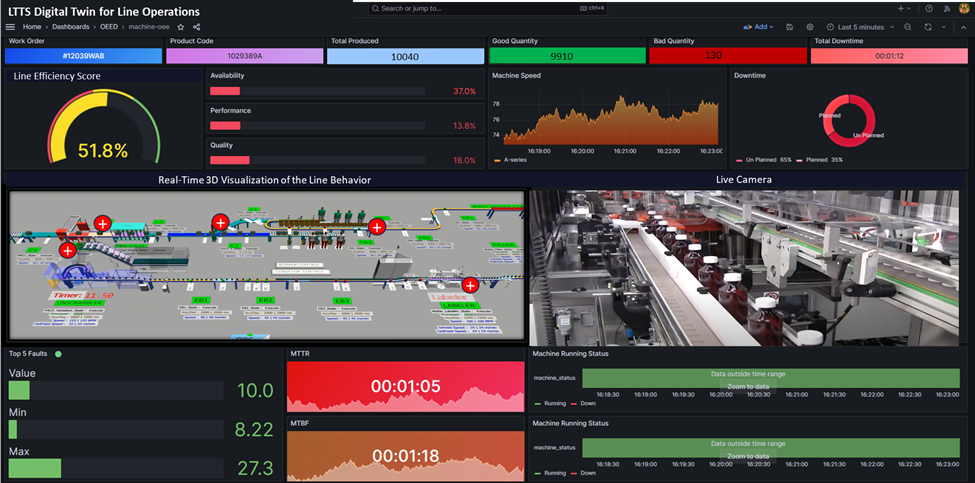 Fig 1: Digital Twin dashboard of a line, showing throughput, efficiency parameters, and other insights
Conclusion
By embracing the power of Digital Twin for Line Operations, global manufacturers can remain competitive, adapt to ever-changing market demands, and drive sustainable growth. The future of line operations lies in the seamless integration of this transformative technology, and those who adopt it stand to reap substantial rewards in the form of increased productivity, sustainability, reduced costs, and unparalleled operational excellence.
Embrace the digital twin revolution and unlock the full potential of your manufacturing prowess with purpose built LTTS Digital Twin for Line Operations.
Related Blogs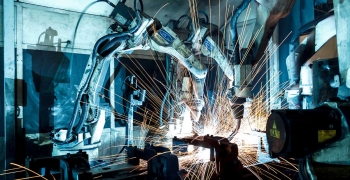 21 Jul, 2017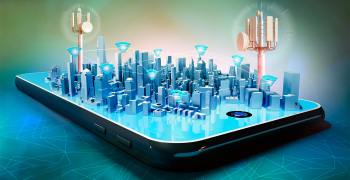 23 Nov, 2023