Line OEE: Improving Production Line Efficiency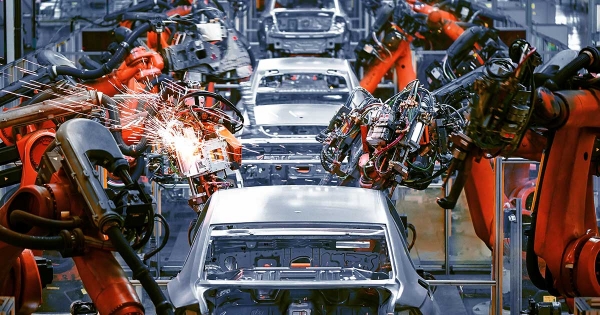 Published on: 24 Dec, 2018
2033 Views
In manufacturing, even a fractional improvement in production efficiency can generate substantial benefits to an organization's bottom line. Similarly, any fault costs companies both in equipment repair and productivity losses. Research reveals that companies stand to lose up to $6000 from average equipment downtime of one hour. Lost productivity, which is the most immediate impact of downtime, can be even more damaging.
Take the case of a company that typically produces 600 units of a particular product every hour with an average profit margin of $50 per unit. For a single hour of downtime, it can lose up to $10,000 in revenues. This is precisely why manufacturing incumbents have worked hard to incorporate lean management principles that can maximize efficiencies across the floor. With Industry 4.0 guiding manufacturers toward the next level of operational performance, eliminating line production losses has become an imperative.
Keeping a Tab on Production Health
Untraceable productivity losses arising from a lack of standard performance indicators have been a big problem. The majority of manufacturers quantify production performance on the basis of conventional metrics, such as supplier inbound quality levels, Non-Compliance/Corrective Action (NC/CA), Return Material Authorizations (RMA), and quantity of scraps. To combat this issue, manufacturers need to constantly identify the key areas of process improvement and map out machine error patterns. Since they are becoming more digitally inclined, it is even more crucial for them to capture and act on yield rates of machines and automate the analysis of direct equipment performance metrics, such as Overall Equipment Effectiveness (OEE).
OEE serves as the gold standard for quantifying manufacturing productivity. It is an aggregated metric that multiplies machine availability with quality and performance. These metrics are used to identify issues and make process adjustments which, in turn, help manufacturers uncover the actual effectiveness of the production operation. As a key performance indicator (KPI) of production efficiency, measuring OEE gives manufacturers actionable insights on how to improve the manufacturing process.
Curbing Line Production Losses by Measuring Line OEE
Over time, OEE tracking makes plants and production lines more reliable. This occurs through consistent OEE reporting that enables comparison of production performance metrics across processes. To realize its full potential, OEE needs to be quantified on a near real-time basis and on a line level. Supported by real-time tracking and analytics, OEE metrics can improve through identification of any early sign of malfunction in the production line, thereby preventing costly shutdowns. Research suggests that downtime can be improved by leveraging digitalization and real-time analysis in a pharmaceutical plant, thereby allowing the plant operators to reduce production downtime by 30 percent to 40 percent.
Manufacturers, who are in a race to surpass their previous bests, are realizing the benefits of measuring OEE to enhance productivity. A survey suggests that manufacturers, leveraging OEE metrics to analyze their plant floor and then adopting real-time monitoring and advanced analytics, are increasing revenues by 10 percent or more per year.
Maximizing Line Improvement by Using the Right OEE Solutions
While OEE solutions are clearly a critical tool to improve productivity, there are several challenges for manufacturing companies looking to implement them. Manufacturers often need to run multiple applications simultaneously that are only compatible with native platforms. In such a heterogeneous application environment, accumulating diverse data streams in one single platform often turns out to be a daunting task.
Furthermore, while there are solutions that are capable of conducting fault detection and health evaluation on a production-line level, the majority of OEE solutions in the market only cater to specific equipment components. An ideal OEE solution, however, is one that can be deployed on any platform and protocol. This gives manufacturers the freedom to cherry-pick solutions that are customizable to fit their specific requirements. Moreover, a solution with a standardized interface that can accumulate data from multiple sources and integrate them into one central OEE monitoring system can help plant operators visualize complex data sets and perform detailed evaluation to identify any anomaly in the production line.
With automation taking the center stage and companies tussling to reach optimum production levels, line monitoring is now a necessity. In this new manufacturing economy, it's safe to say that OEE is no more a simple performance metric. Companies need to instead approach it as the cornerstone of an incremental improvement strategy which is intrinsic to survival in a world where even a minute of downtime can have serious impacts on the bottom line.
Related Blogs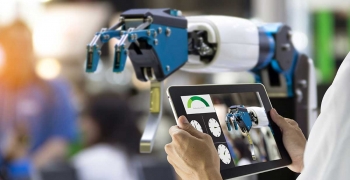 07 Jun, 2017