Revisiting PLM: Leaving the Old for the New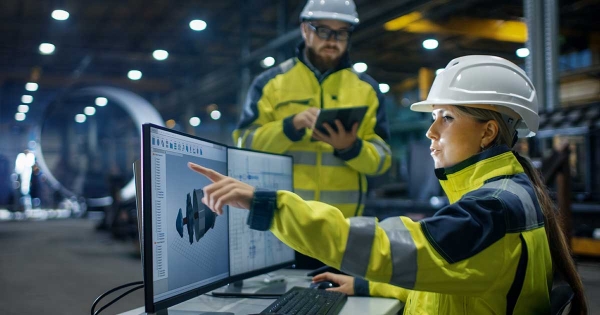 Published on: 13 Dec, 2017
333 Views
It hasn't taken the process industry long to realize that tried-and-tested PLM solutions often used by discrete manufacturers just wouldn't work for them. Consider traditional product lifecycle management (PLM) systems made for discrete industries. They have a rigid architecture that primarily leverages computer-aided design tools and caters to manufacturing processes common in this space. It could work well for an automotive manufacturer with a bill of material (BOM) that constitutes 30,000 components, but not so much for a chemical manufacturer's BOM that is concise. Fundamentally, legacy PLM systems find more use in discrete industries than in process industries such as pharmaceuticals where it is far more important to maintain regulatory compliance across operations.
To manage variations in design and lifecycle management processes, enterprises require a flexible and scalable PLM system. Suppliers have responded to this by introducing evolved PLM solutions that have an open architecture and can comprehensively manage product lifecycles from conceptualization to maturation.
PLM Formulations that Work
Today, PLM is tailored for each industry so that the platform accounts for the organization's product innovation strategies, supply needs, market demand, commercialization, and maturation. With the support of smart sensor technologies, factories can implement such PLM strategies with ease.
While virtual networking connects and collects data from tools, assembly lines, work centers, ergonomics, facilities, and resources, Cloud computing and Big Data analytics help plant engineers gain insights into the entire manufacturing process. Cloud-based PLM solutions have thus become popular among enterprises for the predictive maintenance of machines. For a multinational corporation running multiple processes across geographies, this approach can help save €1 million (nearly $1.18 million) for each process through improved machine performance and longevity.
Exploring Digital Twins and Simulation
If one were to decide whether PLM will be effective before its implementation, the logical tendency would be to explore digital twins. Digital twinning, the technique that virtually replicates real-life processes using embedded IoT sensors, allows engineers to simulate a product or process's response under varied situations and gain insights into its improvement potential. An engineering services company did just this to build and maintain wind farms. In this instance, the simulation platform enabled engineers to control and monitor turbines and preempt failures, leading to a 20% increase in annual energy production.
As such, simulation platforms are emerging as a transformative technology for many process industries such as pharmaceuticals, chemicals, steelmaking, and mining. These solutions can simulate the mixing process that is used to manufacture food, steel and powders, in turn allowing plant operators to determine end-product quality before mass production. This then leads to optimal CAPEX spend and asset utilization.
From Linear to Circular PLM
Thanks to rapid advances in PLM, supply chain management has now taken on a new color. Enterprises are quick to forecast a product's market demand and optimize production volumes. Often, they do this through forward integration that incorporates point-of-sale data into demand planning and leverages vendor-managed inventory programs. For instance, a leading tobacco manufacturer used this technique to forecast product demand with 85 percent accuracy at the stock-keeping unit (SKU) level.
An enterprise-wide PLM takes these benefits one step further by enabling industrial automation. This helps standardize manufacturing operations, reduce waste, accelerate production without compromising on output quality, and ultimately drive down CAPEX. Much of the 7.4% CAGR growth projected in the industrial control and factory automation market between 2017 and 2023 is on account of this.
With a focus on environmental sustainability, manufacturers are shifting from a linear PLM model to a circular one. The closed-loop manufacturing system is being backed by governments and promoted by environmental agencies for food, bottling, and plastics industries to re-use and re-cycle their packaging materials. For instance, a construction material manufacturer uses crushed recycled glass to make fillings for retaining walls, highways, building foundations, and bridge abutments.
In this new world of PLM, there is not much option but to strike while the iron is hot. Take that comfortable wait-and-watch approach and you might just lose millions of dollars, a generation of brand loyalists, and your reputation as a pioneer in your industry.