Measuring OEE in an Automated Manufacturing Environment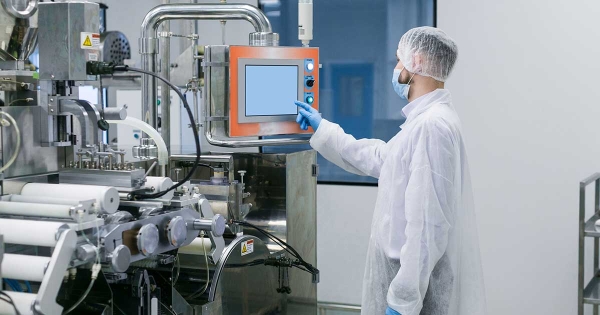 Published on: 08 Aug, 2017
955 Views
In Raymond F Jones' 1962 novel The Cybernetic Brains, every need of a futuristic human society is met by giant automated factories, controlled by disembodied brains retrieved from deceased individuals. If you leave out the book's inherent macabre plot, and fatalistic outcome, it can very well be a mirror to the world today. With the rise of Industry 4.0, factories are transforming into self-learning, self-evaluating automated spaces, revolutionizing production and delivery chains. According to a 2016 report, 35% of the companies surveyed for the study, who have adopted Industry 4.0, are anticipating revenue gains of over 20%, in the span of the next five years. This expected gain in annual revenue can only be realized by substantially reducing costs incurred across platforms. From a manufacturing point of view, improving on the efficiency and effectiveness of several processes – machines, cells, assembly lines, among others – can aid in achieving this potential growth rate.
Industry 4.0 and the Benefits of OEE
For long, reducing downtime was considered an essential KPI for manufacturers. But monitoring and optimizing downtime by itself did not provide a holistic view of performance and process efficiencies. The introduction of Overall Equipment Effectiveness (OEE) brought together data on equipment availability, productivity and quality to summarily evaluate how a particular production line is performing. With the advent of Industry 4.0, the availability of such data streams have significantly increased. Smart manufacturing systems are predicated on productive data analytics and machine learning which positively augment yield rates across production, machine and plant management. A leading global tech conglomerate increased production capacity by 20% while lowering material consumption rates by 4%. IoT-enabled machine learning aids in integrating IT systems within the company, aiding the attainment of cross-platform goals. From optimizing production workflows and inventory, to making value chain decisions possible, such smart systems exponentially alters OEE. A large part of the production endeavor involves the bettering of maintenance and preventive maintenance, and achieving greater accuracy in repair and overhaul performance. Integrating machine learning databases, apps, and algorithms into cloud platforms lays the foundation for implementing conditioned-based monitoring systems. A leading technology company partnered with an automotive OEM to witness an increase in OEE from 65% to 85% by introducing condition monitoring processes.
Challenges of Maintaining an OEE Framework
The deployment of a robust OEE monitoring system cannot be just restricted to putting a data processing and analysis software in place. As a plant expands, the OEE solution needs to organically evolve, with repeated installations and setup procedures being carried out with each evolving, and new machine unit. Caution should also be exercised while amalgamating the OEE solution in existing legacy systems, in order to preserve their security and integrity. A scalable and sustainable OEE monitoring platform will also ensure that minimum support and maintenance is required. Manufacturing often involves recurrent product changeovers, and shift changes, sometimes spanning 24 hours a day, seven days a week. An OEE solution must seamlessly integrate such variable work patterns. In a manufacturing plant, every operation has an available scheduled, along with some planned downtime for equipment and product changes, and maintenance. Time is also spent in in the event of technical breakdowns, apart from idling and minor stoppages. Unplanned time loss affects production speeds and can very well have undesirable effects on production quality. OEE is that singular KPI which factors in all these variables to provide an en courant understanding of overall performance. And in a smart manufacturing environment, it holds the potential to supersede fallibilities, achieving near perfect production cycles.
The Future of Automation
A 2017 report states that the Industry 4.0 market was valued at $66.67 billion in 2016 and is expected to reach $152.31 billion by 2022, at a CAGR of 14.72% between 2017 and 2022. The smart factory is capable of providing actionable insights into everything. The ecosystem not only provides companies with comprehensive overviews involving operations, it also aids in post-distribution product monitoring in real time. This opens up the possibility of exploring new business models, which are ultimately predicated on efficient and quality controlled production. Implanting an OEE solution in a smart factory environment can help achieve just that.
Related Blogs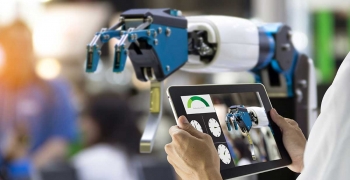 07 Jun, 2017