New-Age Analytics: Facilitating a Cross-Domain Impact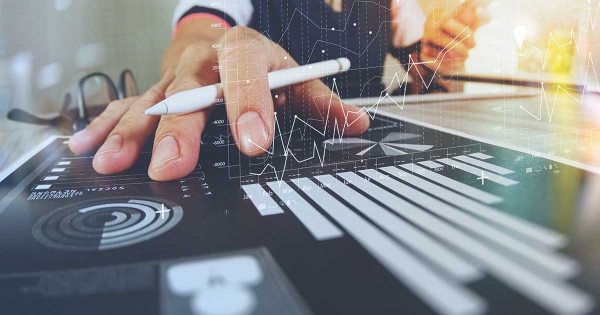 Published on: 16 Oct, 2017
236 Views
With industries witnessing a rapid transformation in operations and systems, analytics has come to be pivotal like never before. As a glorious future beckons us, it has become critical to identify and execute robust plans in order to salvage the opportunities on offer. Data is the new-age arsenal waiting to be optimized in order to shape a future that is not as reliant on error-prone and time-consuming systems currently in place.
Predictive Analytics: One Key to Many Locks
The manufacturing industry is not just growing exponentially but also exfoliating with rapid technological evolution. Industry 4.0 is facilitating the marriage of the physical and digital worlds, enabling a futuristic cyber-physical system (CPS) landscape in industries. What it strives to achieve is process automation that allows machines to be involved more proactively in manufacturing, with little room for critical errors and downtime. In this scenario, data allows for a referential study of scenarios and human reactions to problem-solving. CPS is trying to successfully create algorithms that give machines greater authority to execute tasks that require discretionary powers. Artificial intelligence (AI), machine intelligence (MI), and cognitive computation are just a few new-age measures that are being introduced to hasten the process.
Studies estimate the generation of 40 zettabytes of data by as early as 2020. With such a humongous amount of data at our disposal, smart analytics will enable us to make sense of the available information. It is crucial to identify relevant data in order to create a sustainable CPS for industrial growth and effective cost management. Maintenance demands 5-8% of the operational expenditure in the manufacturing industry, and one of the immediate impacts of new-age analytics is the considerable reduction of that number. Descriptive analytics enables the mining of data that is relevant to a company's pursuit of problem-solving and meeting key objectives. Predictive analytics works upon descriptive analyses and creates risk-based models for the future based on advanced machine-learning algorithms.
In other words, predictive analytics helps companies scrutinize trends and scenarios over a timeline and identify the possible risks and their probable frequency. Based on this knowledge, operational expenditure can be reduced by adjusting the running and maintenance of critical instruments. The global predictive analytics market is deemed to hit the $15 billion mark by 2023, growing at a CAGR of 21.2%. This highlights the fact that industries are waking up to the prospects and potential that predictive analytics holds. The primary aim is to learn from past events and create a near-accurate estimation of what is to happen.
Healthcare Industry to Reap Rich Dividends
Robotics is already in extensive use in the healthcare industry. Nanobots are being developed to identify, diagnose, and cure ailments. Hence, AI is proving to be a sustainable source of preemptive healthcare solutions. Now, traditional healthcare systems generate a monumental amount of patient and medical data. The data, when funneled through predictive analytics algorithms, ascertains trends and allows a seamless charting of the various issues being faced by patients. This, in turn, enables better and specific healthcare services. For example, the CPS identifies relevant data, derives insights through edge nodes and Cloud aggregation, and then relays information across channels. This doesn't just save time but also ensures accuracy and cost-effectiveness.
One other important takeaway of predictive analytics in healthcare is democratization of data. It brings the academia closer to industrial practices. The approach has borne encouraging results. Studies show that wait times in medical centers have reduced by 30-55% with operational capacity increasing by 15-20%.
Retail Supply Chain and Employee Behavior
Inventory management and logistics play an important role in retail supply chain. Because this requires a liaison between multiple nodal points, timeliness of packaging and delivery is more often than not compromised. Predictive analytics comes to the rescue. CPS develops simple algorithms that empower machines to take the onus of performing repetitive duties without downtime. IoT also ensures the smooth circulation of status information that updates everyone in the chain about the exact whereabouts and state of every package and payload.
Industry experts also believe that predictive analytics will pave the future of understanding employee behavior and harnessing it resourcefully. While machines are penetrating the nooks and crannies of industries, the human resources remain as crucial as ever. Hence, analytics can be used to map the various possibilities and requirements pertaining to manpower. It enables detection of the areas where more personnel will be required in the future and which employees are likely to leave the organization. It also allows the organization to avoid data leakage that is generally a possibility with an employee leaving the fold.
Digitalization Promises Bankable ROI
We have all come to agree that Industry 4.0 is here to stay and CPS will percolate the layers of industries. But how sustainable is it? Research strongly suggests that predictive analytics has the merit to map consumer behavior accurately and, in due course, also determine consumer choices. Therefore, greater use of it in marketing is the way forward. Segmentation of the target group based on the insights provided by analytics will ensure a stronghold of the market. Further development of demand-supply models through forecasts also provides a fail-proof system. Finally, predictive analytics helps in pricing and gauging customer satisfaction in order to retain and consolidate market share. In short, it all culminates in an effective ROI approach and model.
Related Blogs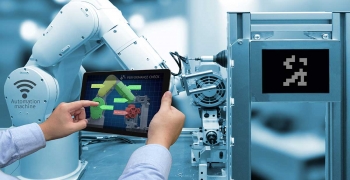 09 Oct, 2017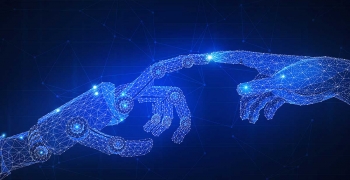 20 Oct, 2017