Decoding the Semicon Story Part 3: Platforms & Middleware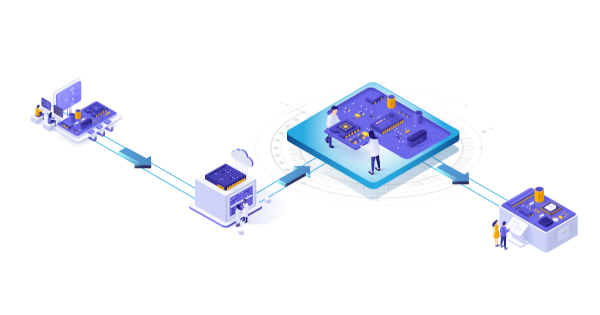 Published on: 28 Feb, 2023
718 Views
Until silicon-based chips came along, computers used to be colossal machines with hundreds of tubes and dials. Despite being impressive, they were fragile, and their high electricity consumption made them a liability. Semiconductor chips replaced the tubes, making machines more efficient, reliable, and cheaper. Fast forward to the present — semiconductors power almost everything in our daily lives, ushering us to new horizons of innovation.
The Long View of Semiconductor-Powered Excellence
Over 100 billion semiconductor chipsets are used daily around the world today in machines big and small. Many sectors and industries revolve around these feats of modern marvel. They control the computers that meet our digital needs, the communication devices that enable interactions across the globe, the vehicles we use to get around, the clinical devices utilized for disease diagnosis and treatment, the defense systems that keep us safe, the electronic gadgets that entertain us, and countless more such everyday innovations. The reason lies in the way that chips work. It is semiconductor chips that power the cloud, process signals, and enable software to run on computers, smartphones, cars, factories, and more. Simply put, the technology we rely on today would not exist without semiconductors.
It is therefore not surprising that the semiconductor industry is projected to hit the trillion-dollar mark by 2030. Supplies are tight, markets are volatile, and costs are going up, yet the semiconductor industry is on a major rebound, expected to witness a 13.6% rise in revenue by the end of this year. As large as the industry is, the value created by semiconductor chips is far larger. Semiconductors are currently leading the greatest period of progress in history. But how do they enable this? Via four components — very large-scale integration (VLSI), system design, platform software and middleware, and platform validation. These components synergize to bring to life the building blocks of technology.
Platform Software and Middleware: The Smart Behind the Smart
Semiconductor chipsets have massively evolved in the last five decades. An enormous amount of software has been linked to the latest semiconductor chips in some form or other. Platform software and middleware take the lead in this regard owing to their ability to produce error and defect-free solutions for end customers. They ensure that algorithms and functionalities work the way they were designed to, also playing a crucial role in simulating the end-customer use case and customer workloads to the greatest extent possible. During the final phase of the semiconductor designing process, what we commonly call 'shift-left', this helps engineers identify the key gaps and address shortcomings, even before the chips are manufactured.  Having insight into which variables are most important to chip performance, evaluating, comparing, and optimizing alternative designs becomes cost and time efficient.
Consequently, the semiconductor fabrication software market is growing and is projected to reach USD 6.6 billion by 2027. The shift from planar field effect transistor designs to fin-shaped field effect transistor (FinFET) architecture design is one of the key drivers of this promising growth. In addition, emerging technologies like the Internet of Things (IoT) and feature upgradation of digital cameras, tablets, smartphones, computers, and more are also fueling the demand for semiconductor fabrication software.
The LTTS Advantage
Through their fundamental role in enabling the world's greatest breakthroughs, semiconductors will continue to transform several industries in decades to come — from aerospace and consumer electronics to energy and medicine, just to name a few. With so many gadgets and innovations around, it becomes difficult to stay on top of everything. Despite their smartness, semiconductor chips can't prevent all human errors. An overindulgence in technology you don't completely understand can be thus risky. This is where partnering with a trusted technology major like L&T Technology Services (LTTS) can come in handy.
With decade-long experience and multi-vertical expertise, LTTS stands among the leading chipset platform providers in the global market. Powered by industry-leading engineering acumen and collaborations with renowned chipset vendors and tier-1 OEMs, LTTS strongly focuses on embedded software functions that can upgrade semiconductors. Its end-to-end service portfolio includes offerings involving BSP device drivers, middleware, validation, verification, compliance, and more. With all-inclusive offerings related to key semiconductor components, LTTS offers the right solutions that can solve the semiconductor ecosystem intricacies.
Discover how LTTS can drive a meaningful change to inspire your innovation-led journey of excellence.