Simplifying Materials Data Management for Effort-Intensive Industries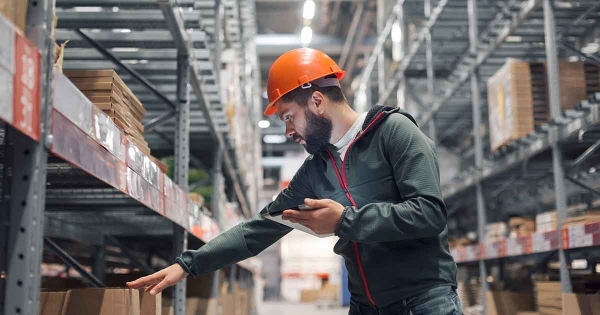 Published on: 11 Jan, 2019
910 Views
The common notion about materials management, especially spare parts inventory, is counterintuitive. Most industry bigwigs believe that it increases rather than controls the operating costs, having witnessed several instances that suggest so. Take the case of a large building materials company which lost 24 hours of production time due to a faulty flame scanner. The organization incurred losses amounting to a quarter of a million dollars, much of which could have been avoided had the company been prepared to replace the faulty component.
When you consider larger corporations with operations across geographies, spare parts replacement can become an even bigger issue. A report suggests that improper materials management can cost oil & gas companies $1 billion in losses annually. Instead of corrective measures that are time- and cost-intensive, a preventive strategy will minimize performance disruption, promote efficiency, and reduce millions in inventory carrying cost.
Prevention Can Cure Large-Scale Materials Management Mayhem
A widely practiced preventive strategy is to stock up spare parts in warehouses near or within the plant on a safe site. While this reduces downtime by reducing the lead time, it results in surplus materials and higher CAPEX. On the other hand, a robust materials management system (MMS) can ensure availability of spare parts for both onshore and offshore projects without inflating operational costs.
In most materials management tools, parts are cataloged and documented in enterprise resource planning (ERP) systems. However, owing to system limitations, materials get optimized only for a certain standard, giving rise to inconsistencies in spare part details. These tools are also unable to capture the exact specifications of parts, such as its make, origin, material composition, form factor, and functionalities, in turn leaving room for ambiguous entries.
Moreover, corporations whose operations are spread across continents generally use separate ERP-powered spare inventory systems for each location, increasing the chances of data duplication due to their siloed existence. This results in inaccurate or partial listing of bill of materials (BOM) and incorrect material inventory counts, in turn creating requisition issues. The lack of data integrity also affects shipping and triggers delays in procurement.
Plugging the Gaps for Comprehensive Materials Data Management
Contrary to what many believe, it is possible to achieve 100 percent accuracy in handling materials, averting risks, and ensuring minimal downtime. But for this, companies will need to look beyond usual solutions.
The first step is to establish an integrated system that can comprehensively standardize all the materials data. Companies will also need to have a spare part interchangeability record (SPIR), where all the integrated data is harmonized across geographies. This will allow plant operators to identify the right part and its original vendor during procurement.
The next step is to implement a software that will help manage and maintain the materials data. An ideal materials data management (MDM) system can completely disrupt the supply chain by optimizing interaction with suppliers and increasing equipment uptime. It must be customizable for all the industries and have the following key capabilities:
Material master search functionalities by fit, form, and functions
Codification of materials
Maintain and manage catalog templates (add/change/delete)
Availability of detailed necessary information for Spares Interchangeability and Bill of Materials
Customizable reports
Work flow enablement for coding and cataloguing for review/approval
Facilities to generate load sheets for ERP data upload
E-mail notifications
Dynamic data reporting
Advanced solutions like this can only be developed from deep domain expertise and years of trial and error. With these steps, L&T Technology Services (LTTS) has developed a standard-neutral solution which is now available to the industry users. Some of its key features include:
Coding technique that completely eliminates the risk of data entry duplication
Coded items per exact specifications
Marked perishable items to avoid losses
One tool to solve all problems related to materials management
Mandatory validation step before code generation, making the process more authentic
Easy to update and in-built off-the shelf standards for required codification
Different levels of access to different users, depending on their requirements
High degree of customization
Interestingly, this unique solution is already being used in-house to optimize internal resource utilization and boost scalability at LTTS. It can potentially reduce material stocks by 10 percent, which translates to millions of dollars in direct cost savings. Effort-intensive businesses can similarly do well to utilize comprehensive MDM solutions to effectively optimize their operations, save money, reduce downtime, and improve productivity by a large margin.
Related Blogs
03 Jun, 2017