The Sino-US Divide – Can India harness the opportunity to become a manufacturing hub?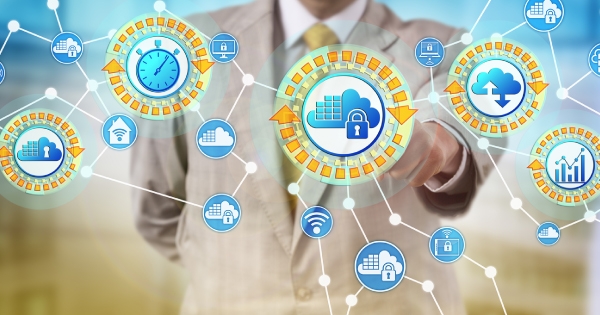 Published on: 09 Nov, 2020
1512 Views
Just as the COVID-19 pandemic took centre-stage in early 2020 and made headlines through the year, the China-U.S. trade tensions continued to simmer on the sidelines. Undoubtedly, international power equations have changed and the world has followed U.S. in attempting to isolate China.
The trade war between the two countries have escalated, led by an increase in the trade deficit and internal economical undercurrents over the last decade.
In order to increase its trade deficit and cut dependency on China, the US pared imports from China by USD 88 billion in 2019. Research also shows that Chinese export activities to the USA have declined over the last five years at a CAGR of -5.5%. These figures reveal that the US is looking to replace China as its primary import source and exploring alternative sourcing destinations.
So that brings us to the billion-dollar question. If Chinese imports to the developed nations continue to decline at this rate, can India harness this opportunity to transform itself into a global hub for manufacturing in the near future? After all, India is staring at an export opportunity of a whopping USD 750 billion.
Cause for Cheer
At a time when global enterprises are looking to expand the geographic spread of their facilities, India looks well-placed as an alternative manufacturing destination. The following are some of the aspects that can help India gain a major share of the global manufacturing spend:  
Industries with high growth potential
Interestingly, India is home to several key industries that are poised for continued growth. Among these Electrical and Electronics, Industrial, Retail, and Automotive have limited manufacturing capability but have high opportunity for growth due to policy advantages and active involvement of MNCs. For instance, some of the key factors that are expected to propel the Electrical and Electronics industry in India towards greater heights are a thriving start-up ecosystem, which is the third-largest in the world, and government initiatives such as 100% FDI, Phased Manufacturing Program (PMP), Modified Electronics Manufacturing Clusters Scheme (EMC 2.0), and so on. All these policies are aimed at creating either a single-window facility to address investor concerns or incentivize proposals that can deliver long-term value.
Some of the other industries that are expected to witness growth due to sheer manufacturing prowess are Pharmaceutical, Chemical, and Energy. The Pharmaceutical industry in India, for example, is driven by a drug manufacturing ecosystem comprising of more than 3000 pharmaceutical companies and 10,500 manufacturing facilities. No wonder, India is currently the largest provider for generic medicines globally.
Conducive ecosystem to spur manufacturing
Thanks to new business reforms such as Insolvency and Bankruptcy Code (IBC) and government policies and initiatives such as National Manufacturing policy, Skill India, Make in India, and so on, India has ranked among the top 10 nations in the world for the third time in a row as far as ease of doing business is concerned.
To create a world-class manufacturing ecosystem, government initiatives like Make in India can go a long way in providing a skilled workforce and fostering innovation. With more policy reforms, strategic investments to enhance infrastructure support, and active SMB involvement, the future of manufacturing looks encouraging in India. However, there are some challenges that the government must address to ensure that these initiatives drive sustainable results across levels. By overhauling complex compliance requirements and revisiting archaic labor laws, the Indian government can put an end to issues such as corruption and encourage entrepreneurship. Additionally, easing FDI norms for sectors like rail infrastructure and construction can also help create additional value.
R&D centers complementing manufacturing capability
Research reveals that India has more than 1,100 research and development centers established by foreign MNCs that employ over 1 million professionals across all sectors. This creates a significant opportunity for technology-enabled manufacturing, which is essentially the future for the industry. The good news is that India enjoys a rich talent availability across emerging technology areas such as IoT, AI, ML, cloud computing, cybersecurity, and analytics in comparison to competitors such as Vietnam.
Clearly, there is a lot of opportunity for the manufacturing sector in the country to realize massive productivity gains and cost savings through technology-enabled efficiencies such as maximum asset utilization, real-time access to process data, mass-customization, and so on. And, what's reassuring is that several global corporations such as Boeing, Ford, and Alstom have started setting up largescale manufacturing and R&D centers in the country.
In Conclusion
While the odds may favor India, it doesn't mean that India's moment under the Sun has arrived. To consolidate and cement its status as a favorable manufacturing destination, India needs to gain a first-mover advantage and ensure that it is not losing out on potential bids. The country must also address some immediate challenges such as reducing its dependencies for raw materials, upskilling the massive talent pool, and ensuring that policies are implemented. If India can create a favorable manufacturing ecosystem with small clusters of buyers, sellers, skilled labor, and technology, then it will very well stand a chance to increase its competitive advantage as a manufacturing hub in the future.
Related Blogs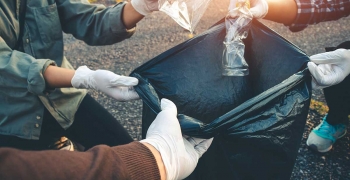 25 Jun, 2018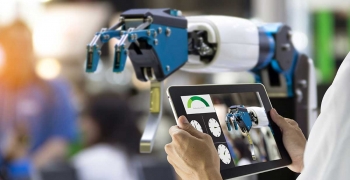 07 Jun, 2017