Zero-Waste India with IoT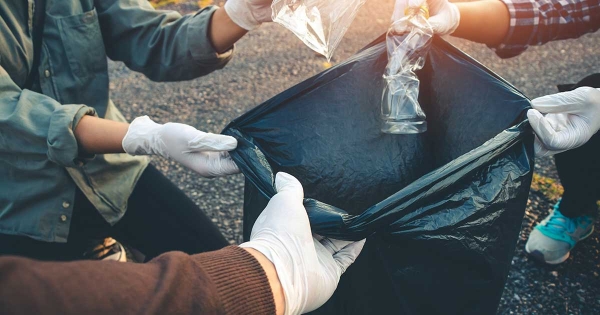 Published on: 25 Jun, 2018
883 Views
In a recently published book, The Waste of a Nation, the authors Assa Doron and Robin Jeffrey wrote, "Never in history have so many people had so much to throw away and so little space to throw it as the people of India in the second decade of the twenty-first century."
While the Government of India's Swachh Bharat Abhiyaan gave the country a fervent push toward cleaning up neighborhoods and building toilets, the road to success still appears sketchy. The initiative, which started with much enthusiasm and continues to be a high priority for stakeholders, has faced challenges on multiple fronts.
We have reached a flashpoint where we can no longer ignore the impact of the waste around us, particularly in urban areas where 377 million people generate 62 million tons of garbage every day. The nation collectively generates 1.43 lakh tons of solid waste per day of which only 24 percent is processed. Furthermore, a survey reveals that in spite of plastic bans, the country generates 25,940 tons of plastic waste every day. Worryingly, the annual growth rate of waste generation is 4% and is unlikely to drop in the near future—suggesting that serious health hazards might well emerge as an area of concern.
The challenges hampering the Swachh Bharat movement can be classified as short-term and long-term. The long-term challenges include changing the collective mindset of citizens and psychological issues that will require time to subside. The short-term issues, however, can be addressed immediately. For instance, foolproof waste management mechanisms can quite easily be implemented to stay on top of the Swachh Bharat mission.
While these waste management technologies are already available to be implemented in industrial and residential areas, metro cities in India are still witnessing unprecedented growth in waste accumulation. This scenario calls for a collective effort from all stakeholders to adopt robust and scalable waste management methods and reduce pollution significantly.
Leveraging New-Age Technologies to Define Targeted Solutions
There is a strong dichotomy in the current state of affairs as India and its technological capabilities are driving global innovations and opening up possibilities that appeared unreal. Developed markets have resorted to the Internet of Things (IoT) to overcome waste management and flooding issues. Cities in the US East Coast, for example, have implemented IoT solutions to monitor water levels in water bodies, especially during flooding.
The urge to proactively leverage new-age engineering technologies is palpable. Take the case of IoT–its ability to connect mechanical machines and drive operational efficiency across value chains has made it ubiquitous across sectors ranging from healthcare and manufacturing to waste management and climate control.
India has in the recent past witnessed floods in key metro cities at a magnitude powerful enough to crumble the entire civic infrastructure. The factors aggravating these disasters are similar in most cases—clogged drainage systems, unplanned construction, unprocessed waste, and weak disaster response systems. While the guns are out at the shortest notice toward civic authorities and other agencies, the solution seems far out of sight.
The nation too can embrace IoT in favor of the Swachh Bharat Abhiyaan. IoT can help create a sustainable framework of connected systems across airports, railways, and other urban infrastructure. These systems embedded with advanced sensors can track abnormalities in weather patterns and provide early warnings.
On the other hand, targeted digital solutions involving IoT can work wonders for India's waste management objective. Collection of waste is still a major challenge in the country since the majority of municipal corporations lack resources required to monitor the amount of garbage being accumulated and sent for disposal. With IoT in place, municipal units will be able to closely monitor the entire waste management process of a city and plug the loopholes as soon as they appear.
Finance won't be a barrier for technology enablers, system integrators and other key stakeholders walking toward that direction, as funds can be easily made available through public-private partnerships. In certain cases, however, low awareness of IoT as an enabler might require technology firms to rethink their strategies and work closely with the Government to educate key stakeholders about the benefits of new technologies.
Charting a Roadmap for a Cleaner Future
The Government of India's 'Make in India' campaign offers a ready platform to put innovations to social use and break archaic models of governance. The future is right here. What is required is the capability to harness Big Data and develop a sophisticated data collection network that can enrich conventional disaster response mechanisms with predictive and actionable insights.
Digital waste management is another area where we can make a difference by using IoT frameworks to connect garbage disposal, trucks and bins with the cloud and ensure garbage is effectively removed. This is particularly relevant in the Indian context, since we have been grappling with these issues for far too long. However, unlike earlier times where a single window proposition was the preference, the need of the hour is for stakeholders to join hands and embrace a collaborative model.
When it comes to leveraging technology to overcome impending issues, the real world has moved beyond the imaginary. For example, with the use of technology, a smart sanitation toilet in the form of a digital etoilet has already been successfully implemented. Such toilets are made up of prefabricated steel with an integrated electronic system that ensures cleanliness and hygiene for every user. The system is completely automated and comes with self-cleaning capabilities. It is also connected to a web interface which facilitates health status monitoring.
India's rise as an economic superpower and its attempts to capitalize on its core strengths to improve hygiene and cleanliness have already attracted global attention. However, there are still areas across layers of the socioeconomic domain where urgent attention is required. While the potential of having a natural green cover in urban areas can be ruled out in the current context, we can certainly work toward creating intelligent plants with an effective waste disposal mechanism, especially when we have new-age solution enablers like the Industrial IoT & digitization to cash in on.
Related Blogs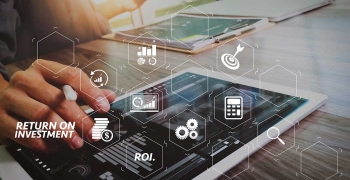 31 May, 2017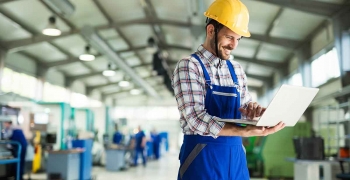 27 Dec, 2017