Sustainable Manufacturing Mantra: Think Lean and Go Green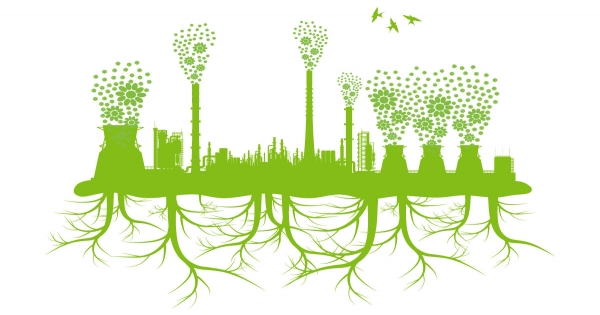 Published on: 26 Apr, 2019
884 Views
The shortage of raw materials, ecological depletion, and climate change have been perennial challenges for manufacturing businesses that rely on natural resources. For the longest time, therefore, their aim has been to find sustainable solutions that allow economic progress without pushing the environment toward further deterioration.
In this current era of carbon neutrality and environmentally aware consumers, creating a sustainable value through standardized procedures that encompass product, process and system level innovative approaches for sustainable manufacturing is an imperative measure to establish brand value and reputation. This necessitates enabling near perpetual closed loop material flow across the manufacturing lifecycle through ways and means of efficient waste management system, lean manufacturing best practices, and engineering innovations that map to sustainable industry practices.
Sustainable manufacturing technologies: Ecologically innocuous and methodologically clean
Industrialization and hence manufacturing has faced the stigma associated with playing havoc with the natural balance of our various ecosystems. The impact of industrialization has undoubtedly aided in establishing the economic base for the development and advancement of the society however, it has struggled to develop a symbiotic association with the natural order of environment in general. However, engineering advancements are changing this equation by deploying innovative approaches for sustainable manufacturing.
Radical improvements in energy management, training & technology transfer, asset integrity, and product lifecycle management (PLM) are changing the manufacturing practices positively, ensuring plant processes function optimally. Overall equipment effectiveness (OEE) is improved, leading to increased ROI for customers. Established best practices for efficiency improvement such as Lean manufacturing, Water, Air, Gas, Electricity, and Steam (W.A.G.E.S) management, Intelligent energy management systems, Leadership in Energy and Environmental Design (LEED) LEED certified manufacturing facilities, etc. are being leveraged by enterprises to enhance their sustainability quotient.
Leaning on Best Practices
Lean Manufacturing is a breakthrough solution to create parity between the industrial development and other socio-economic systems. The concept of 6Rs (Reduce-Reuse-Recycle-Recover-Redesign-Remanufacture) emphasizes on leveraging the basic principles of resource management as an auxiliary process to achieve sustainable manufacturing.
Waging an Optimization War
With energy prices in a constant state of flux, operating plants across industries are struggling to optimize their Water, Air, Gas, Electricity and Steam (W.A.G.E.S.) consumption. However, an effective solution in W.A.G.E.S. management can provide insights and opportunities to measure data on-site, conduct analysis, audit site/s, produce assessments and reports, and consult on potential energy-saving schema.
'
Leeding' the Change
Leadership in Energy and Environmental Design (LEED) is globally recognized as a prestigious green building standard. In the past decade, LEED has successfully created its mark in 167 countries by certifying or being in the process of certifying about 94,000 commercial buildings. In the industrial sector, organizations are implementing various measures to get LEED certified.  A LEED-certified manufacturing unit focuses on power density reduction and uses occupancy controls on lighting to reduce energy consumption, high-performance envelopes to regulate temperature fluctuations, high-efficiency mechanical equipment installations, and pressure and CO2 sensors to modulate the facility's internal environment.
Sustainable manufacturing practices: Delivering value & driving efficient productivity
The relationship and dynamics between sustainable manufacturing includes overlapping areas, integration and certain classified aspects of different processes to improve business performances and modelling through systematized and cost-effective waste management. Progressive companies are leveraging renewable energy sources to power business activities and digital technologies for production, procurement, and supply chain functions. Using innovative techniques and technologies, companies are additionally adoptinglean manufacturing practices, to effectivelyutilize resources, minimize waste, and increase efficiency:
Value System Mapping: This involves production team identifying the probable occurrences of waste at each step of production and creating a solution oriented system for operations
Kaizen: A quick process to eliminate waste deposition and to reinstate testing for any waste occurrence
5-S: The famous 5-S order practiced at workplace as (Sorting-Setting degradable order-shining or reusing-standardizing-sustaining)
Cyclic process of elimination: It involves:
Eliminating steps which don't create value

Establishing an efficient sequence of process execution

Creating brand value with eco-friendly reputation

Striving for continuous improvement and better ideas in lean practices.
Whilst process or system oriented solutions are deployed through industries; lean thinking also encapsulates resolutions based on types of waste generated. The critical types are:
Wastewater management

: The traditional linear approach towards liquid waste has proven inadequate to meet the criterion of sustainable value index. As a result, cyclic or closed loop processes of lean thinking; like effulgent treatment for irrigation, bio-filtering through stabilizing ponds and activated anaerobic sludge have been conducive to co-create or replenish the water resources.




 

Solid waste management

: Practices such as prolonged and repetitive use of raw materials through recycling, internal consumption of waste materials and establishing interdependent markets for segregated by-products add a significant sustainable value to manufacturing processes. A laudatory performance has been shown by many industrial establishments which have further strengthened sustainable manufacturing designs in corporates.
Impact of Sustainable Manufacturing Practices: Every fall in waste shows us new highs in sound ecosystem
Establishing the need for the sustainable manufacturing and its impact on the social, biological, and ecological systems has been done umpteen times by scientists, experts and institutions. A quick recap though of the benefits would only help drive home the point:
Diminishes negative impacts on ecosystems and retains a balance with harmonious socio-economic relation.

Enables efficient use of resources and optimized energy consumption

Improves societal wellbeing with economic growth

Assures recognition and social connection of a corporate brand among consumers who are aware of environmental crises.




 
Inference and Resolution areas
Today, industries need to deploy efficient expert teams with evolved sense of sustainable manufacturing and integrated product-process design methodologies. This further needs to be complemented with responsible units of human resources with varying reporting structure to avoid negligent practices. Sustainable manufacturing is not only a trendsetting practice but an indispensable principle that needs to be imbibed deep into the DNA of enterprises.
Related Blogs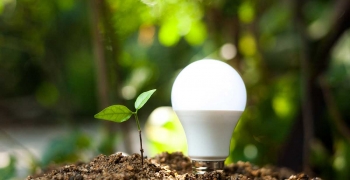 09 Jul, 2018