Work from Anywhere (WFX): Looking beyond the Pandemic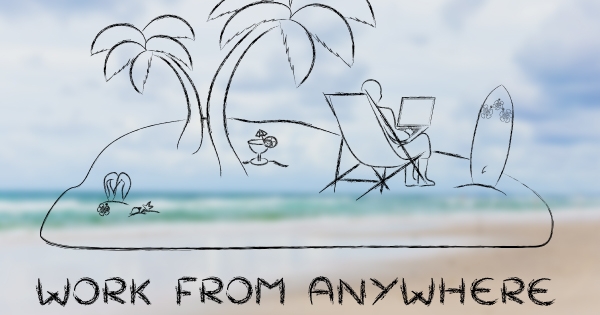 Published on: 22 Jun, 2020
6356 Views
The measure of intelligence is the ability to change - Albert Einstein.
People gain perspective with experience. You cannot, for the life of you, explain an 'adrenaline rush' to anyone who has not had that experience. Similarly, you cannot explain 'commuting frustration' to someone who can walk to the workplace in five minutes. However, this lockdown has given new perspectives to people across strata, be it the blue-collar shop floor worker or the high-flying executive closing million-dollar deals. For most people, the word 'lockdown' is a new addition to their everyday vocabulary.
As someone who has been in the industry since its early days, I can go on waxing eloquent about how perspectives can drive business and revenue. But it is also true that the lack of a relevant perspective can cause a dramatic downfall sooner or later. Indeed, in an ever-changing world, the rigidity of idea or practices is the ticket to extinction. This is especially true for digital transformation in the business landscape. I recently received a WhatsApp forward that was ironic, but on-point. It was a humorous image asking Who is the current, key driver of digital transformation for organizations. The options were the CEO, CTO and COVID-19. Any guesses?
The technology sector has traditionally resisted large-scale work from home even though much of their work can be done from the confines of one's house. This pandemic has caught them by surprise and effected a system shock. Most tech leadership conversations, after the larger organizational decree of mass WFH, was about planning how to get the employees mobile by renting or purchasing laptops.
But as the dust settles in the aftermath of the crisis and people begin to venture out of their homes, we are seeing the rise of what I like to call "WFX" or work-from-anywhere.
This blog will talk about the advantages of moving to a WFX model, challenges associated with WFX and the Way Forward.
The Benefits of WFX
WFX shatters the constraints of location. In the WFX model, employees are provided with a flexible infrastructure that allows them to work from their homes, "hometowns", cafés that serve their favorite coffee, or even a farm-house. Those from smaller towns or with ageing parents who cannot leave their roots and move to a bigger city like Mumbai or Chicago can work remotely from their homes; engineers who lose precious productive hours by commuting two hours every day to their office in Bangalore but whose home ambience may not be conducive for WFH may just work in a nearby wi-fi enabled Starbucks or Company-approved "Shared Workspace" office; and young mothers who would prefer to work from their parent's or in-law's place can balance the demands of the young family and the workplace.
Recently I came across an advertisement by a Coorg-based resort which was offering two-week 'workstation packages', inviting professionals to Work from Coorg, instead of Working from Home. Those interested would only have to fill up a self-declaration form, drive to Coorg and settle down in the comfort of the resort to work. An interesting demonstration of WFX in motion!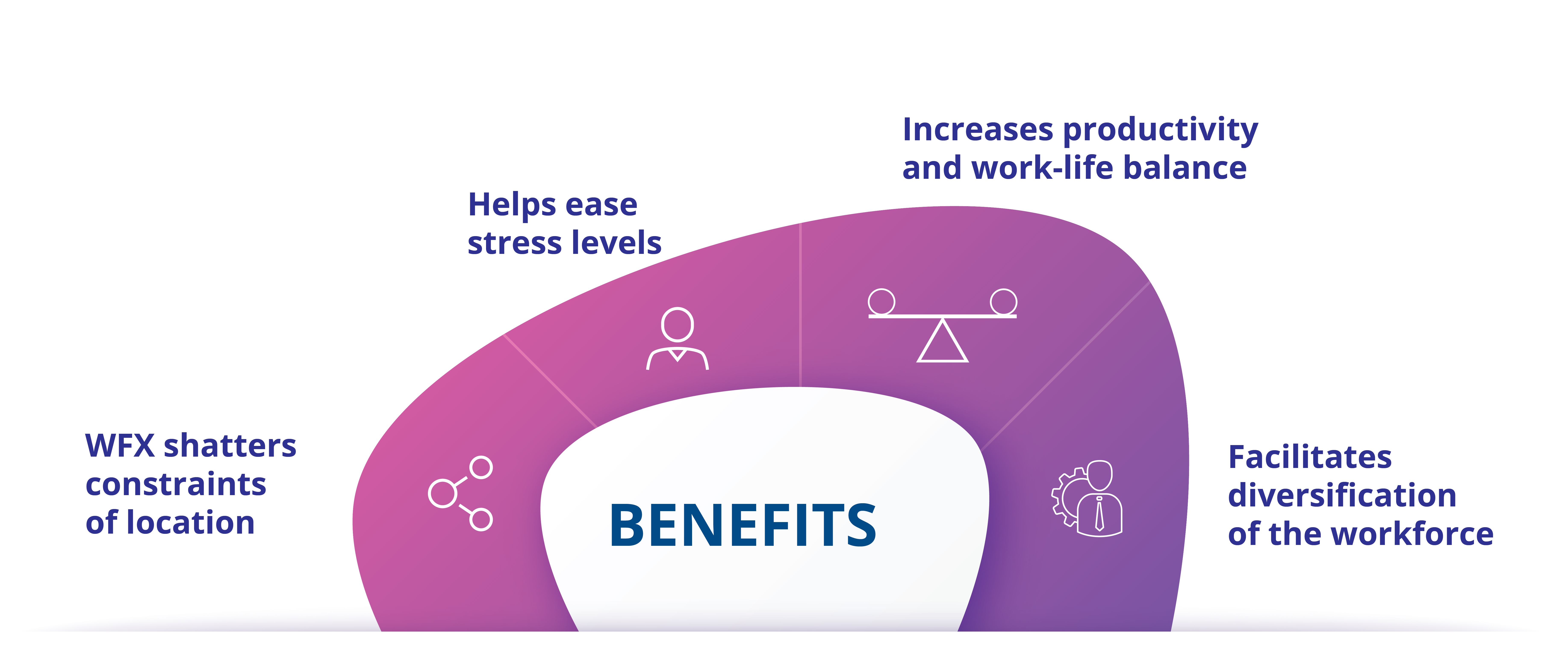 WFX also renders itself to other advantages for society at large:
Reduced traffic on the roads should help ease stress-levels and thereby increase productivity and mental health of people

The overall health and fitness of the workforce will also improve due to relatively cleaner air and the expected improvement in food habits.

By implementing the WFX model, Companies can significantly cut overheads and expenses associated with on-site operations and equipment, resulting in higher savings and profitability.
The other big advantage of WFX is diversification of the workforce. Organizations across industries can tap otherwise unavailable talents – young parents (especially women), people with limited physical mobility, and so on. WFX should also see the emergence of a workforce who will chose to be freelancers and work with flexi-contracts with Companies. 
Roadblocks to WFX
COVID has fast-tracked WFX for all Companies – most of which traditionally vehemently resisted the consistent requests from their employees to be allowed to work from home. While WFX is clearly going to be the "New Normal", probably the biggest roadblock in its adoption will be the organizational culture … mostly led by old-school senior leaders. Let me elaborate a little on the likely roadblocks in adopting WFX:
Most project managers are not equipped or experienced enough to handle multi-location all-virtual teams. There is thus an urgent need for investments in coaching and mentoring the project managers who are not really used to working with employees that are not physically present in the office.

The absence of physical proximity in the workplace can affect team-building dynamics. Enterprises will need to ensure that communication channels extend beyond the bare minimum required to complete tasks and facilitate interaction over digital interfaces drawing a close parallel to on-premise work experience.

 Lack of management experience is compounded by absence of adequate digital infrastructure to support WFX. Even for enterprises that are adequately prepared to facilitate WFX, ensuring availability and productivity over a scattered network, with limited control on uptime, can prove to be a complicated task. Additionally, the concern over security will increase manifold. Local ISPs and internet cafes, of course, do not use enterprise-grade security solutions and put the onus of data protection on the user. Each endpoint, therefore, becomes a potential vulnerability.

There is also a possible economic flipside of the WFX model.  As a substantial fraction of workforce starts working from a location of choice, there will be considerable decline in the demand for office spaces, commuting, and traveling overheads. This will have a domino effect on real estate construction and sales, restaurants, lodging and accommodation businesses.



The Way Forward
In one of our recent digital townhalls, an employee asked me What is the WFH percentage that LTTS will go for? This question was in the backdrop of many Companies calling out numbers ranging from 25% to 75% WFH in the coming years. In my view, every Company has to walk-the-path of WFX; the percentage will vary depending on WFX readiness (apart from Customer approvals, of course) on various aspects such as:
HR Policies – Tailoring of existing affected policies, WFX policy, Attendance Policy, BYOD policy, Employee Contracts and others
Project Management Methodologies – Training and Mentoring of Project managers to manage physically-separated teams virtually, Tailored Quality Management Systems, Governance including Work Allocations, Tracking, Metrics and Productivity, Reporting,

Customer-Specific - Revised MSAs and SOWs, Virtual Sales, Governance including Customer Conversations

Infrastructure – Network architecture supporting necessary redundancy, Enhance Security Protocols, Load Balancing, High Availability, Laptops/ BYOD, VDI implementations and everything related to enabling employees to work remotely without productivity or security concerns

Admin and Logistics – Hot Desking, Partnerships with Shared Workspace Companies to enable employees to plug-and-work from Company-rented shared workspaces, Centralized Seat Management portals
WFX is a modern business reality. The coming decade will decide the future of Engineering and technology services and redefine customer-employer-employee relationships. Emergence of innovative WFX models will open up new avenues to execute projects and also lead to more diversity and innovation in the workforce. Those who embrace WFX will have the first mover advantage and become potential winners in the new normal. While success of WFX will depend on various external factors, an agile and proactive approach will decidedly place organizations at an advantage.
The onus is on the Leaders to Accept this change. Without them wholeheartedly embracing this new reality, the changes will only be superficial. The key is the mindset; The rest is in the execution.
Let there be wisdom to change with the times, and the courage to embrace this new reality!
Related Blogs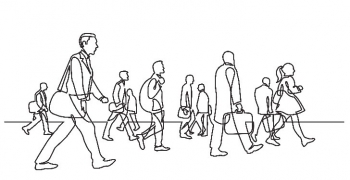 07 May, 2020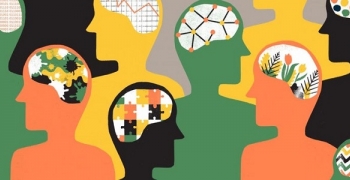 01 May, 2020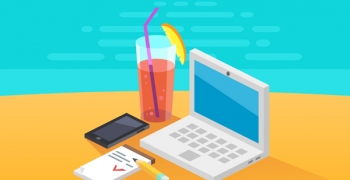 04 Jun, 2020