DIVERSITY
At L&T Technology Services we see diversity as an opportunity to learn from each other, expand horizons and appreciate different points of view. 
ABOUT WINGS
The mission of Wings, our Gender Diversity & Inclusion campaign is to bring Gender Diversity & Inclusion to life by embedding it in various stages of the Employee Lifecycle such as Recruitment, development and retention. Through this campaign, we aims to build a culture that promotes hiring, developing and retaining of women at L&T Technology Services.
Our vision is to foster a culture that maximizes the power of gender diversity and inclusion to drive innovation and business growth
While one of the focuses is to increase the ratio of women employees in the organization, merely getting the numbers right is not enough. We realize that for the success of gender diversity, there needs to be inclusion at all levels in the organization we need to create an environment where every woman not just realizes her potential but is confident to spread her wings to take a flight towards success.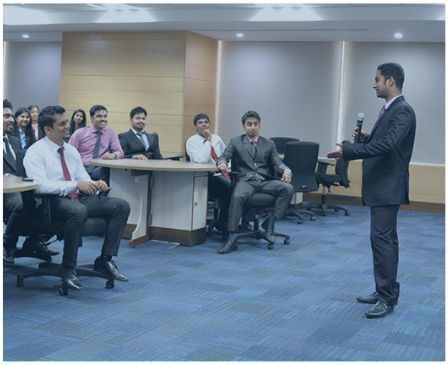 OUR APPROACH
We have got a three-fold strategy. We want to focus on hiring, retention & development of women.
Hiring
Our focus is on increasing the hiring of women candidates. Special recruitment drives for women candidates, creating awareness about "Wings" are some initiatives in that direction. Internal referral programs aiming at hiring women employees are also planned.
Retention
The objective is to retain women by creating an environment which helps them maintain a work life balance. Our focus areas are:
Flexibility: by introducing extended maternity leave, part time policy, etc.
Security: Awareness and sensitization around sexual harassment policy, self defense workshops, etc.
Extended Support: In form of social councils
Development
The aim is to help women realize their potential and fuel them with the energy & drive to develop and grow. Some of the key focus areas will be:
Career Conversations & Plans: Building career plans by creating awareness of different career paths and setting holistic goals which will enable them take right career decisions &  build self-confidence to take ownership of their careers
Development: Identifying and developing key competencies through various interventions, Inspirational grooming by using platforms like mentoring & coaching, women in leadership workshops & Wings Empowerment series.
OUR MEASURES OF SUCCESS
Increased percentage  of Women Employees from 16% to 25% by  FY18 by  increasing the percentage of women at all levels
Reduced Attrition rate
Percentage of promotions at all levels for women employees
Engagement scores of Women Employees