How 5G Networks Are Spurring the Onset of Holographic Communication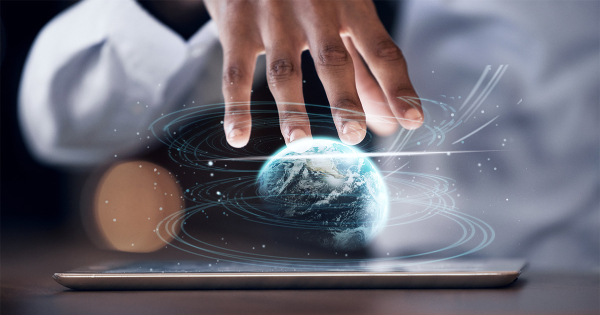 Published on: 16 Oct, 2023
0 Views
A hologram pops up on your device, and it's your boss. Welcome to the world of holographic communication, made possible with 5G networks. Once a pipeline dream, holographic communication is in the R&D stage and beyond at telcos worldwide. This article covers holographic communication with an ER&D angle and how 5G helps make it a reality.
Holographic projections that you can interact with are no longer the stuff of science fiction! Thanks to 5G networks and the internet of things (IoT), holographic communication is now a reality. The holographic market was valued at $1.13 billion in 2020 and is predicted to hit $11.65 billion and beyond by 2030.
With IoT and 5G networks, telcos can now offer users holographic communication capabilities—unheard of in earlier iterations including 3G and 4G. This was due in part to the extremely heavy load on both upstream and downstream data, and the speeds required to make interactive holograms happen.
Beam Us Up
So, what exactly is holographic communication? It is a stereoscopic and 3D projection of models—in this scenario—people, that are captured and relayed in real-time across two or more locations. With this model of communication, individuals who are casting can present to one or more people.
According to a Forbes article, holographic communication is in its trial stages and making its way to customers at organizations worldwide, including Cisco. The company has merged virtual reality (VR) with augmented reality (AR) facets to create Webex Hologram, which has been slowly rolling out since October 2021 with a handful of clients.
Major players are developing hologram booths equipped with relay devices so that casters and viewers can talk "in person". Other projects in the pipeline include VR headsets with hologram viewing capabilities, like something straight out of the movies.
Holographic communication use cases include meetings, conferences, seminars, classes, lectures, and beyond. To enhance the holographic experience even further, viewers can use extended reality (XR) headphones to enjoy a truly immersive communication experience.
5G and the Holograms
Spurred by a post-pandemic environment, communication models have leveled up to pave the way for a bolder way to learn and work. Holographic communication is the ideal post-pandemic mode, suitable for both remote and hybrid work models. It brings team members together and sparks networking on a whole new scale.
Old Challenges, Resolved
Wondering why holographic communication wasn't as widespread as it could have been? Blame it on older networks with inhospitable terrain for holographic communications.
According to a Bloomberg article, "full-size holograms require more data than today's [4G] networks can typically transmit". This is why holographic communication needs 5G - to not just exist but to become accessible.
On older networks, voice set the way for video calls, which blazed the trail for holographic communication, surpassing its forerunners in means and modes of data transfer types including audio, visual, and holographic.
How 5G Makes it Possible
5G is everything it claims to be, including bringing with it a host of benefits that make holographic communication possible. With 5G, holographic communication can step out into the real world from ER&D labs. An Ericsson article notes that it's the most searched-for application in the 5G world.
Some points to note:
Virtually reducing the lag time between presenters and viewers, 5G's lower latency feature makes it the ideal choice for hosting holographic communication.
Going beyond just voice relays, holographic projections require audio, visual, and projection capabilities.
With lightning-fast upload and download speeds, 5G offers incredible data transfers, which holographic communication relies heavily upon.
Holographic communication has unusually high data demands upon networking infrastructures, which are currently not supported.
It needs ultra-low delays, high bandwidth, and the ability to synchronize live streams.
With its market value skyrocketing, 5G making it possible, and consumers wanting it, how do we get on board with holographic communications? It all starts with our engineers in research and development labs.
ER&D in the World of Holograms
Currently in testing phases and going to market, holographic communication has a plethora of use cases, services, and products organizations can offer.
Hologram-based Apps
There's an app for that, including holographic communication. Making this means of communication accessible via apps and in everyone's palm is a future trend with viable outcomes. Mobile usage is on the rise, as the world rises again after a lockdown hiatus. Users are now seeking communication tools that go beyond voice and video.
Creating Solutions
Although holographic communication is around now, there are very few platforms to host it. Current technology includes utilizing next-gen communications studios and green screen technology to capture, cast, and relay. In this context, ER&D segment with a focus on creating multiple relay solutions, offer a wealth of future possibilities.
6G in the Works
If 5G can offer holographic communication, a platform that's never been available before, 6G will do even better. The next generation of telecommunications in the form of 6G will hold even more benefits and powerful capabilities that we can't even visualize today. Exploration and discussion of the next-generation mobile communication technology, 6G, has also begun to become the focus of discussion in the industry.
At the moment, telecom and networking companies are producing 5G-enabled hologram communications for their end users. 5G is the answer to making holographic communication possible. Holographic communication will disrupt how the entertainment, work, and education worlds exist. Paving the path for newer and exciting models of communication and networking, ER&D in the holographic communication sector is charting through new and exciting waters.
Related Blogs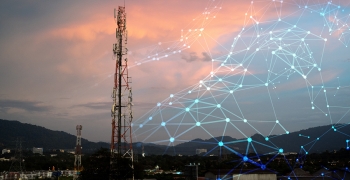 15 Jun, 2022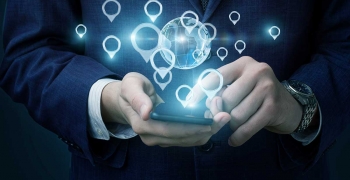 08 Jun, 2017