Aggregate Procurement - Closing Supply Chain Loopholes to Deliver Value
Published on: 03 Oct, 2017
844 Views
In a recent research report, Gartner forecast that the supply chain management (SCM) market is poised to surpass $19 billion by 2021. With procurement being a key element of this growth, business leaders can no longer afford to think of it as peripheral.
Over the past few years, the demand for robust procurement processes is on the rise. Changing consumer landscapes and evolving business models have persuaded companies to remove bottlenecks both in terms of managing costs and capitalizing on supply market prospects to augment business performance. But challenges around domain expertise, skilled manpower, and policy-driven processes still hinder the transition to a streamlined procurement framework.
Not too long ago, three large auto manufacturers lost almost $2 billion in sales as a direct effect of weak supplier relations. The major reason for the debacle was the pressure to curb costs, which forced the OEMs to be more adversarial than they have been earlier.
Redefining Procurement with Aggregate Supplies
The transition to more coherent procurement processes has already begun. Increased global competition and the obligation to meet the environmental norms are forcing car manufacturers to think on a larger scale. The focus is more on reducing the weight of the car and implementing robust emission systems while ensuring complete passenger safety and comfort. In such circumstances, parts procurement is not only becoming tedious but also painstakingly expensive from a resource management and logistics point of view. The automotive industry is gradually shifting from parts procurement to subassemblies for a more streamlined aggregate procurement.
With aggregate procurement, suppliers are encouraged to innovate more on design and options. This reduces the chances of product recalls attributed to fabrication and structural defects that often arise while assembling multiple parts procured from multiple supply channels. As a result, the automotive OEMS are able to govern the overall supply chain management functions by setting the right processes and procedures for the aggregate suppliers. Suppliers then control the next level of supply channel in terms of quality, cost, and resource management.
For other industries like industrial products and medical equipment, procurement comes with a different set of challenges. These industries have been traditionally manufacturing parts in-house or sourcing them from the 'best cost countries.' However, the changing socioeconomic circumstances of developing countries have forced these industries to gradually shift their sourcing to developed countries that offer best cost solutions, besides adhering to a robust technology framework.
Mapping the Future
Procurement has successfully evolved from a largely administrative service to a strategic function. As an integral function of industry, it has the potential to become a key differentiator that generates real business value. OEMs and manufacturers across all verticals will increasingly leverage purchasing power to derive value from the most grassroots level of procurement. And this variable cost and quality modeling at each level of procurement has already begun.
Recently, a renowned vehicle manufacturer collaborated with a rubber and tire supplier to help it source more rubber through sustainable and eco-friendly natural rubber production. In this regard, the manufacturer developed a set of purchasing requirements for the suppliers that would ensure the traceability of the rubber from farm to factory and promote responsible usage practices.
Sensitive to growing environmental concerns, many manufacturers are following suit. In an effort toward more manageable and sustainable procurement processes, manufacturers must prioritize virtually integrated supplier models that promote transparency and a clear flow of ideas between a manufacturer and its suppliers. Consequently, both the buyer and supplier are always in alignment on questions of strategy, capability, plans, and limitations.
For procurement experts, the smart use of technology will be the clincher that challenges the status quo. Such moves could very well result in disruptive innovations which will not just boost the existing procurement process but drive value for the organization as well.
Related Blogs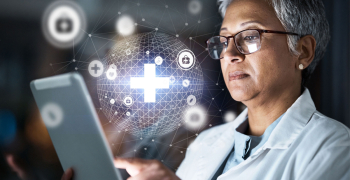 14 Feb, 2023