Beyond Batteries: Every Energy Storage System You Need to Know About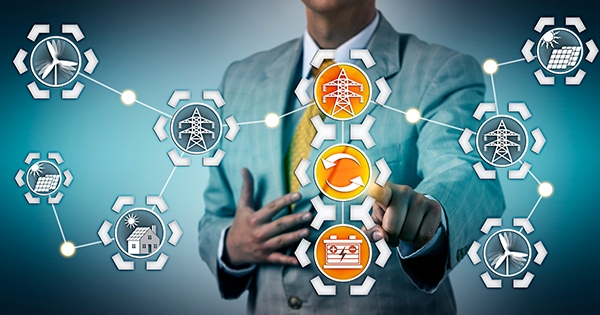 Published on: 27 Aug, 2019
854 Views
When we think energy, we almost invariably think of electrical energy. The electricity grid is a complex system that requires constant adjustments to suit usage and demand patterns. The grid's operability is also subject to internal and external factors such as equipment overloads and erratic weather conditions. And energy storage devices and systems are essential in keeping up this balancing act between availability and demand of energy.
But, under current circumstances, energy storage systems and devices have transcended their traditional role. Growing concerns around environmental impacts of fossil fuels coupled with the capacity and resilience of energy grids have forced experts and policymakers look into exploring and tapping into new trends in energy storage technologies various types of energy storage systems. And major players across industries agree with experts in considering energy storage as the key enabler of the shift towards renewable energy.
The growing interest in energy storage systems market is evident from its CAGR of 74% during the 2013 to 2018 period. 2018 alone accounted for 140% year-on-year growth in terms of giga-watthours (GWh). At this rate, the global energy storage market is expected to grow from the current capacity of 12 GWh to 158 GWh by the year 2024. According to the Energy Storage Association, the California Public Utilities Commission (CPUC) recently approved the target for three of the states largest utilities and aggregators to procure 1.3 GW of energy storage capacity by 2020.
Energy Storage Technology

: How they Work
Batteries are not the only type of energy storage systems deployed in practice, but they are the fastest-growing one. The fast-paced growth battery energy storage system (BESS) manufacturing is one of the largest contributors to the growth in global energy storage capacity. And it's not just traditional power grids that are focusing on BESS. Lithium-ion batteries (LIBs) are fast becoming the technology of choice for solar-based energy storage systems.
But energy storage is more than just LIBs. Other storage technologies include:
Thermal storage: One of the most common applications of this technology is solar energy storage and conversion. This technology is also used for end-use energy storage. For instance, thermal energy storage systems can create ice by leveraging off-peak electricity and using it during the day to for air-conditioning. This method of energy storage is also cost-effective since it uses electricity during off-peak times when it is less expensive.
Compressed air: Compressed air energy storage (CAES) is yet another energy storage and conversion system that works off the basic principle of air expansion. Compressed air energy storage devices use excess electricity to compress air and store it underground. When energy is required, the pressurized air is heated causing it to expand. Upon being released, it drives a turbine to generate electricity.
Pumped Hydroelectric Storage: The most popular energy storage system in practice (compressed air technology being second), the pumped-hydro technology enables storing excess generated energy at the grid's transmission stage and converting it later when required. Most hydroelectric plants include two reservoirs at different elevations. Energy is stored by pumping water into the upper reservoir using excess electricity. The water is then released to the lower reservoir through turbines to release energy.
Hydrogen Fuel Cells: The working principles of these energy storage devices are like that of a traditional battery. The cell has two electrodes separated by an electrolyte. These fuel cells can operate if there is a constant supply of hydrogen, one of the most abundant elements on Earth. Excess electricity can be used to produce hydrogen which can then be used to replenish the fuel cells. While the technology is most popular in the automotive sector, these fuel cells are also being used to power building and satellites.
Flywheels and Supercapacitors: Offering one of the fastest ways of energy storage and conversion, flywheels work off a spinning rotor at a very high speed using excess electrical energy. This creates kinetic energy which is stored within the spinning rotor. Supercapacitors have a similar principle but stores power electrically instead of in the kinetic form. Combining the properties of a battery and a capacitor, they store energy as a static charge without the need for any chemical reaction.
Going forward, interest in long duration energy storage is likely to increase with the rapid adoption of renewables and an increase in awareness on the benefits of effective energy storage on grid efficiency and stability. In fact, next-gen energy storage technologies like the ones mentioned above will help industries achieve their energy transition goals which include increased reliance on distributed energy resources such as wind or solar for base-load electricity. This will in turn help reduce fossil fuel usage and carbon emissions. 
Related Blogs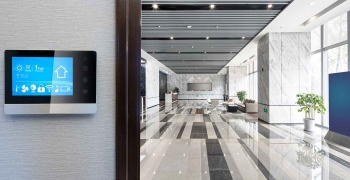 23 Feb, 2018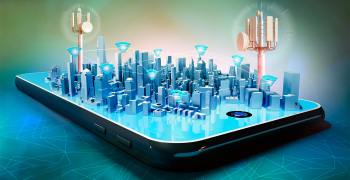 23 Nov, 2023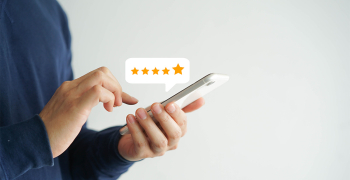 21 Nov, 2023