Beyond Citizen Co-creation—Bolstering Smart City Initiatives with IoT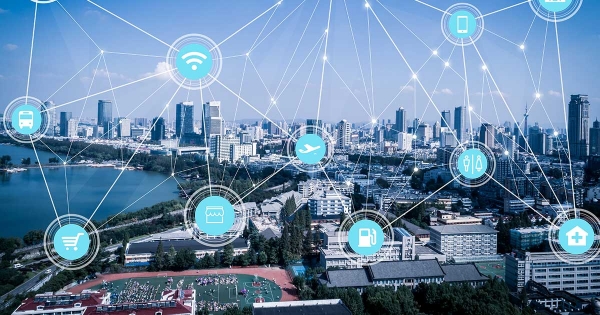 Published on: 06 Nov, 2017
243 Views
While a top-up (top-down and bottom-up) approach is widely touted as the way forward for smart city development, the implementation roadmap is still a bone of contention. For now, only the marvels of technology twinned with citizen co-creation can empower governments to create smart cities sans the familiar urbanization challenges. There are signs of this philosophy bearing fruit in the developed world with the support of technology enablers such as the Internet of Things (IoT), Big Data, open software platforms, and peer-to-peer (P2P) technology in networked cities.
From mere bystanders, citizens are transforming into co-creators of projects, who actively consent and participate in the use of new technology. In developed economies such as Barcelona and Finland, technology has enabled a "city as a platform" model, which operates open data platforms and encourages citizens to participate in civic innovation. Some local governments have even embraced platforms that enable citizens to decide on the allocation of public resources and share their ideas. Vancouver, for instance, has engaged over 30,000 citizens in the development stages of the Greenest City 2020 Action Plan, while Vienna relies on citizens to invest in local solar plants and contribute toward renewable energy goals.
How Not to Get IoT Wrong: Keeping Security Threats at Bay
The backbone of smart city development, IoT technologies, holds the potential to generate close to $421 billion for cities worldwide by 2019. But the same technologies can complicate systems unless cities rethink system architectures and data management. Smart cities struggle to secure smart devices and sensors from advanced cyber-attacks and if things go wrong, these connected devices could trigger real-world behaviors with life-threatening consequences.
A security expert during his numerous trips to cities such as Los Angeles, New York, and San Francisco demonstrated how information from thousands of traffic control sensors can be intercepted by drones from 1,500 feet away. The failure to encrypt traffic data could result in the malfunctioning of traffic lights and faulty traffic light circuits, which could in turn culminate in fatal accidents. Since every device in an IoT network is vulnerable to attacks such as distributed denial of service (DDoS), there could come a day when smart electricity meters unexpectedly disconnect the supply of electricity to premises.
Hence, it is critical that IoT applications are built with security at the core. They need to be updated constantly and safety standards should be adhered to through close collaboration between the government and private organizations.
Protection begins with resilient technological infrastructure. While incorporating additional layers of security and end-to-end encryption can mitigate fallouts from cyber-attacks and ensure that associated services continue to function, they might not be adequate measures in the long run. Those in charge of smart city initiatives will have to embrace blockchain technology and check the service-level agreements of the vendors they work with to realize this in the foreseeable future. Before connected devices are rolled out, it is also crucial to carry out penetration testing and in-depth inspection to identify and address security issues already present within them.
Weaving Innovation into Citizen Services
With secure technology in place, there is little room for citizen services to suffer. In fact, they could only improve with cities like Barcelona ensuring drivers get real-time information on available parking spots to reduce traffic congestion and improve the overall driving experience. For the elderly, differently abled, or the youth, some countries are even resorting to autonomous vehicles.
But for citizens still wrestling with public, driver-dependent transportation, smart city authorities have found intermediary solutions. Barcelona, for instance, has set up digital bus stops that turn waiting time into interactive experiences. Equipped with tools, free Wi-fi, and USB charging ports, these stations allow passengers to use their time constructively and access real-time updates on bus locations.
Amsterdam goes one step further to cater to the busiest of passengers. The city houses a Smart Work@IJBurg, an alternative workspace that allows people to work remotely instead of commuting to the city center. It also has Living Labs where citizens can spend their time testing ideas and initiatives before final rollout.
In an age of IoT and Big Data, citizen services have clearly taken on a new color–a street lamp is no longer simply a source of light, bus stops are no longer waiting zones, and tourism no longer works the way it used to. Traditional methods of prioritizing citizen health, happiness, and overall well-being have given way to innovative approaches implemented by smart city forerunners. At this pace, the future could see the Internet of Well-being platforms flood the market with one overarching purpose— to drive up Gross National Happiness.
Related Blogs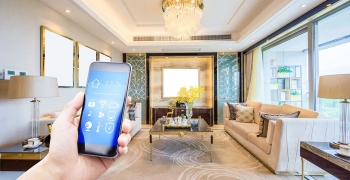 09 Jun, 2017