Bolstering Connected Home Network Security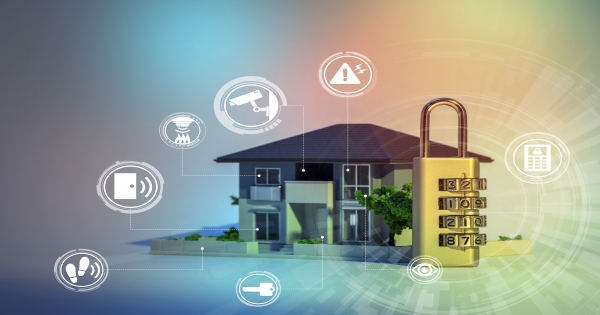 Published on: 17 Jul, 2019
311 Views
The Future is 'Connected', but is the Network Safe?
The advent of smart connected devices has transformed the quality of living. Over the past few years, the world has witnessed the emergence of groundbreaking connected home technologies like smart lighting, smart thermostats, and sophisticated security cameras. Connectivity has helped the community advance towards smart future homes that are intuitive to our needs, while being ecologically friendly, cost-effective and physically safer.
The proliferation of smart connected devices within the home network however, comes with its own set of risks. As a home network grows by integrating varied connected devices and systems within its ecosystem, the chances of security breaches increase manifold.
A recent research conducted by a cybersecurity major reveals that hackers can gain access to a smart home through misconfigured Message Queuing Telemetry Transport (MQTT) servers. The study found that more than 49000 MQTT servers were publicly accessible on the internet because of a protocol that was misconfigured, leaving a whopping 32000 serves with absolutely no password protocol in place.
This is just one of the several hundred ways through which cybercriminals can access a home network and exploit highly confidential data for ransom. In a recent quarterly report published by a leading cybersecurity solutions provider, the company has warned users about the advent of an Android-based malware known as TimpDoor, which was discovered a year ago. Because a number of connected home devices are controlled by smartphones, malware such as TimpDoor can help hackers trick users into letting them inside their homes.
Proliferation of such malware make millions of connected devices such as DVRs and IP cameras extremely vulnerable. Malware coders can exploit a list of default passwords to develop and deploy botnets as a distributed-denial-of-service (DDoS) weapon on a specific network. The results of such attacks can be scathing. Imagine a hacker illegally accessing a baby monitor and broadcasting threat messages or home security camera footage being sent to the wrong person – no matter how unbelievable this may sound, such incidents have occurred in the recent past. 
Yet, there's a general lack of awareness among the mass regarding network vulnerabilities and its potential impacts. For instance, research reveals that almost 15% of IoT device owners do not change the default password that comes with the product. From a device manufacturer's standpoint as well, there are similar apprehensions. The home IoT market is quite large, but not all manufacturers invest in security.
Recently, a renowned cybersecurity research firm published an article highlighting a massive security hole in the database of a China-based manufacturer of smart security devices. According to reports, the company's database containing consumer profiles is open and unprotected, which means that anyone who can breach this information can access anything from IP addresses, passwords, and user location.
Building Secure Smart Homes of Tomorrow  
Despite the perils, the future spells exciting new possibilities for the connected home technology – and the opportunities unfolded by the Internet of Things (IoT) and connected devices are only going to get bigger and better going forward. While it's good to let these devices ease our lifestyle, what's important is to ensure complete protection of home networks without compromising on the perks of high-tech innovation. 
There are several layers of security measures that define a safe connected home environment. According to research firm Gartner, the following are the four main principles of securing a connected home:
Prevention:

Users can prevent a malicious botnet or a security hack through device hardening. Other effective prevention mechanisms include network segmentation or separation to keep guest devices on a separate secure network.

Detection:

Network traffic monitoring at regular intervals can help users detect a hack or an infected device within a network. The majority of the specialized hardware/software security vendors offers targeted solutions that can help detect anomalies within a given network.

Response:

After detecting a network intrusion attempt, vendors analyze the incident and come up with new security models in response.

Prediction:

Network security experts train threat models with real-world network traffic data to identify potential threat vectors.
From a user standpoint, securing a connected home network begins with protecting the router which serves as the main connection between the outer network and connected gadgets. Users need to reset any default password and update the same at regular intervals as it helps in resetting the router's security protocol.
Network segmentation is another way through which users can safeguard their smart home network from security breaches. Today, a particular home network ecosystem supports several types of devices and applications including smartphones, hypervisors, mobile applications, smart speakers, security cameras, web browsers, and home computers. Modern enterprise networks expand even further and comprise of endpoints, cloud servers, data centers and so on.
As adoption of IoT evolves across both connected home and enterprise space, network administrators need to consider how the resources on a specific network can be separated to limit malicious communications with external entities. A well-planned network segmentation approach can allow network administrators to implement policies that grant network access to only designated users.
The fight against cybersecurity breaches in a connected home environment is incomplete without a robust security software application embedded in every controller device. Network administrators need to regularly update and install the firmware upgrades in network components to stay safe from new threats. Also, in order to ensure holistic security of the home network, they can consider implementing an end-to-end user, device and resource management solution. An excellent example of such a solution is IronHomeTM which is a cloud-based smart home security offering which provides multi-layered security, alerting customers of potential vulnerabilities in their homes, while simultaneously allowing network administrators to identify abnormal traffic activity, block phishing attempts and upgrade package. 
Rounding Up
For people, connected device manufacturers and network administrators who are fast embracing technology transitions such as IoT and mobility, now is the time to rethink and transform existing network frameworks that been there for ages. There's technology out there that can be leveraged in order to maintain a strong security posture in front of new and evolving threats.
After all, attackers will not discriminate. Their motives will diversify and their persistence will increase as they start understanding new technology and its applications. To capitalize on the huge opportunities that IoT and connected home represent, we must all take collective steps towards safeguarding the newfound possibilities from those who threaten to exploit the diversity and growth of the modern network.   
Related Blogs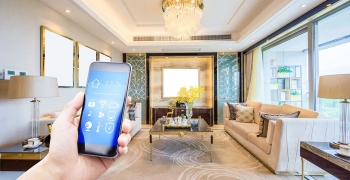 09 Jun, 2017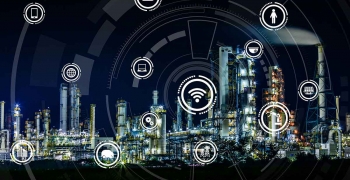 10 Nov, 2017