Delivering 5G-Enabled Experiences: Challenges, Opportunities, and a Preferred Approach for Telcos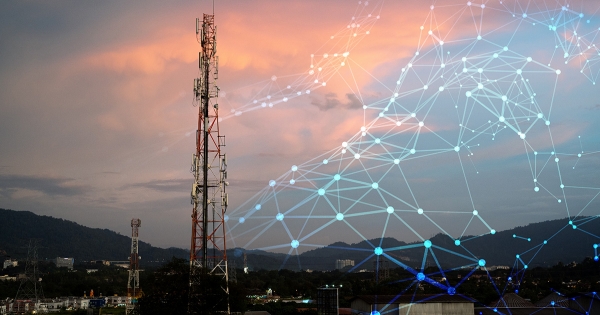 Published on: 15 Jun, 2022
573 Views
Leading the 5G Revolution with strategic partnerships
Given the pace at which 5G is permeating multiple industries and seemingly every facet of life, a veritable ocean of opportunities lies in store for the telecom sector. This latest-generation connectivity technology unlocks not just a revolution in the communication experience but a host of new avenues for monetization. In fact, 5G-driven global revenue is projected to swell to over $600 billion by 2026. With that perspective, companies in the telecom arena must fully equip themselves to leverage 5G for maximum business advantage. This calls for smart, timely investments and strategic partnerships with domain experts to stay ahead of the competition.   
A 5G-Enabled Enterprise Ecosystem: Hurdles in the Way of Opportunities
Delivering exceptional customer experiences has always been the prerogative of telecom players—telcos,CSPs, MNOs, OEMs. 5G helps them dramatically enhance the quality of their services, which improves their brand value and converts satisfied customers into advocates. For example, CSPs embarking on the 5G journey can transform their networks into virtual entities—cloud-based, virtual ecosystems that are flexible and scalable beyond the capabilities of standard hardware. These virtual entities allow enterprises to scale and innovate rapidly in response to the market environment.
In this regard, RANs play a pivotal role in seamlessly connecting singular devices to relevant nodes of the network. It is particularly crucial in 5G networking, where hardware-agnostic and cloud-based connectivity is the norm. It is for this reason that shifting RANs to virtual frameworks has become an urgent necessity for CSPs. OEMs must rise to the occasion and embrace 5G proactively since they are responsible for producing the building blocks that constitute any network infrastructure. If all stakeholders in the telecom universe work on 5G complementarily, it will solve several of today's pertinent business challenges such as:
Increasing network complexity

Fragmented IoT systems

Increasing latency due to bandwidth-heavy applications

A disjointed customer experience

The need to offer omnichannel experiences

Effectively managing and leveraging big data opportunities
Additionally, as telcos make major investments to upgrade their networks, they may find it difficult to adjust their existing pricing models around 5G. While 73% of CSPs are set to launch 5G networks by 2022, 94% face major challenges with their existing pricing systems. One of the reasons behind this is that these companies might not be well-equipped for building and/or leveraging the 5G network.
Overcoming the Hindrances: Forging Strategic Partnerships with MSPs
To capitalize on the staggering potential of 5G, telcos and associated organizations must transform into full-scale digital enterprises. Achieving this goal will require strong partnerships with system integrators and solution providers. Staying competitive means that organizations must retain a razor-sharp focus on their core strengths, while building strong, long-term partnerships with solution providers. Recent market history clearly indicates this is the preferred business strategy. A strategic alliance with an efficient solution provider will amplify the potential of 5G networks to transform business architectures.
An ideal solution provider will be able to work in concert with major technology partners from various relevant domains to provide the best possible support. Primarily, companies in the telecom space must seek out technology partners who can provide:
5G network and application performance assurance

E2E network automation and orchestration services

5G network function (CU, DU, RU, CORE) services
The LTTS Advantage
LTTS' telecom and communication solutions and services portfolio offers end-to-end 5G support for CSPs, TSPs, and OEMs alike. We are the first choice for O-RAN requirements across the board, thanks to our holistic service coverage that includes deployment and integration, network testing, and overall post-deployment management for a complete user experience. Our 5G offerings are outcome-focused and informed by deep cross-domain expertise, encompassing E2E orchestration,Intelligent operations, VNF optimization, ORAN network test automation, and CI/CD and automation. Our test labs with 30 test lines ensure that customers can accelerate 5G adoption and gain a first-mover advantage in their domain of operation..
We seek to constantly break the mold and are committed to proactively embracing innovation and emerging technologies. It's this quality that has made us the partner of choice for several future-focused, growth-hungry digital enterprises. Our diverse expertise in network performance testing and management, automation framework development, integration, and support keep our clients ahead of the curve and helps them meet their 5G and O-RAN requirements with ease.
We are poised to lead the 5G-enabled revolution. Get in touch to start your journey towards seamless, next-gen connectivity today.