A Digital Tomorrow: Rerouting the Television Experience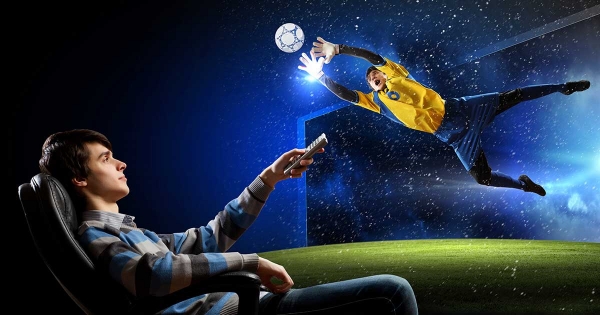 Published on: 26 Sep, 2017
218 Views
The television (TV) industry now stands at an inflection point. Today, an average household pays an equivalent of $40-50 every month for cable or DTH subscription, whereas Amazon Prime offers an annual subscription for $99 per year. The writing is on the wall. With a range of acclaimed programs to choose from and new ways to watch them, online streaming services are fast becoming the preferred media consumption channel for viewers.
Changing user patterns have forced the traditional broadcast industry to make its content available on multiple over-the-top (OTT) platforms. Competitive advantage now hinges on who can provide better original content to consumers which is neither restricted to schedule nor confined to location.
Unravelling the Dynamics of Next-Gen TV
The advent of technologically-advanced consumption media has fueled the demand for OTT content as well. One study reveals that the number of consumers watching over 10 hours of OTT-streamed videos per week increased by 50% annually, and binge watching grew from 12.2% to 18.32% per June 2016 data. While this may not indicate an immediate extinction of cable providers, it speaks volumes about how consumers have begun consuming small bites of OTT content at lower prices than expensive cable TV packages.
The rapid growth of video-sharing platforms confirms an increasing demand for user-generated content. In fact, it also hints at a possibility of 82% of global Internet traffic emerging from video content by 2021. The transition of TV – both in terms of hardware and content format – from broadcast to OTT has placed broadcast content providers in a unique position. Not only has it increased their reach further than ever before, it has also allowed them to deliver high fidelity media directly to consumers – something which wasn't possible earlier.
Along with content, the TV as a device is evolving, and this change can be directly attributed to breakthroughs in semiconductor technology and optics, which have long been a driving force for the TV industry. Today's smart TVs are embedded with advanced features that ensure seamless cross-device connectivity and help consumers record, compress, and distribute video content. Additionally, services like Cloud DVR, social TV, and personal devices are ushering in a big change in how we watch TV.
The third technology trend after OTT and smart TVs is high-end picture enhancement technologies like HDR10 and Dolby Vision and compressor technologies like HDR — capable of displaying a lot more colors than standard TV —  which continue to enhance picture quality. 4K screens embedded with over eight million pixels are redefining the TV experience with greater details than standard HD. Concurrently, technologies such as OLED and Quantum Dot are taking center stage. These trends will increase sales in the global ultra HD TV market to 102.8 million units by 2020.
As such, new-age broadcasting has put consumers in the driver's seat. A surge in user-generated content (UGC) stands testament to this assertion. Content generated by end users continues to increase not just because of online video streaming platforms like YouTube but also due to mobile publishing tools like Stories. Engaging consumers on content publishing platforms has helped companies boost viewership and directly translated into alternative advertising opportunities. For instance, a leading streaming media services provider now enjoys a global consumer base of over 83 million, while another generates nearly four billion views per day. By 2020, over 450 million viewers will be consuming digital content over the Internet.
Going forward, leveraging analytics will become indispensable to capture a larger share of consumers' advocacy, time, and money. It will enable media and entertainment (M&E) companies to align content distribution strategies with consumer viewing patterns.
Reconstructing the Future
The biggest shift in the TV industry is being propelled by Big Data with two core aspects making the maximum impact. The first is audience insight, which is helping companies achieve hyper-personalization. The other is content insight derived from enriched metadata and insights on utilization, new formats, and through new channels.
By combining both types of information, M&E companies can extract cognitive insights to enhance key performance indicators (KPIs), including ad sales, efficiency, margin growth, and productivity. For instance, to optimize broadcasting for a Major League Baseball season, an M&E company can analyze baseball-related video content to gauge audience sentiments. The efforts may involve a closer scrutiny of the actions that stir up crowd excitement or the analysis of commentators tone to identify the key moments and later channel them to customers for a more personalized viewing experience.
As the industry matures and adapts to these developments, it will be interesting to see how content creators evolve in this era. It is likely that both technology and content will influence each other significantly and determine how and why we see what we see.