Digitally Redefining Plant Design – Drones, Digital Twins, and Interconnected Spaces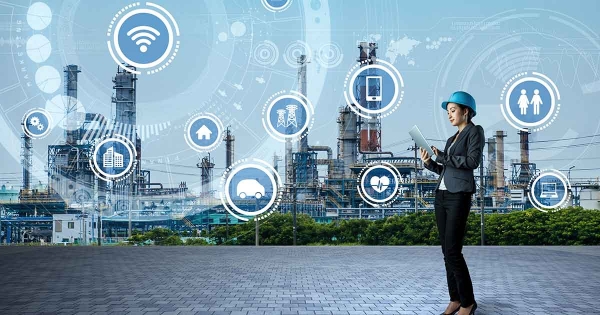 Published on: 08 Nov, 2017
608 Views
At the outskirts of a sprawling 320 acre plot in Crook County, Oregon, one might often witness an engineer running across the grubby scrubland to launch a drone. Within a moment, the device embedded with sophisticated cameras and sensors soars high up in the air and starts mapping the entire landscape with highly detailed aerial images.
This test flight is a just a small part of a series of aerial surveys performed by a leading US-based energy company in its attempt to construct the state's largest solar farm by the end of 2017. The drone would help the company map the topology of an extensive region and determine the best possible layout for installing its solar power panels.
Just like the energy company, digital tools like drones are helping enterprises across industries to scale up their plant design process. Since drone survey curbs site documentation time by almost 90%, companies stand to benefit from such efficiency gains at the plant design stage itself.
And, the best part is – drones are just the tip of an iceberg!
Plant Design 4.0 – Connecting Processes, Machines and People
A leading technology consultancy group, through an intensive survey across six industry sectors discovered that there was a string of investments being made towards the development of smart factories. While a staggering 20% of the respondents claimed that they invested $500 million or more on such initiatives over the last five years, 56% of the respondents revealed that they invested $100 million or more within the same time period.
Now, to properly sustain this exponential growth in the number of smart factories which is set to deliver $500 billion in value by 2022, companies are embracing digital enablers – like drones – that unify people, processes, and machines. Some have even devised highly interconnected 'digital twins' of an existing plant by leveraging AI (Artificial Intelligence) and 3D engineering data derived from the entire plant life-cycle.
These virtual replicas are not only being used for engineering and monitoring purposes but also for immersive operator training based on simulations. For instance, an American multinational conglomerate recently launched an advanced hardware and software solution that creates virtual replicas of real plants. The solution is embedded in the company's native cloud platform and it models and monitors all the assets of a working plant. Such technologies can prove to be highly effective in plant designing across sectors like nuclear power, oil and gas, and wind energy. In fact, it also opens up the possibilities of re-application of proven plant design modules and process architecture across multiple industries.
Connecting people, processes, and assets through a single digital interface is also fuelling the development of integrated plant lifecycle management platforms. Being implanted with centralized data management systems, these platforms are helping plant operators and engineers evaluate the performance of multiple processes through a single interface in real-time.
A leading factory automation solution provider has been doing this successfully. The company's plant is administered by a master data management system. The entire robotic fleet and 60,000 other small inputs within the plant are connected to a back-end digital monitoring system which evaluates the entire value chain on a real time basis. Thanks to this efficient data management system, the company can now provide its customers with precise production data - eliminating the need of another dedicated system. Every quality check, spot weld, or process change is digitally documented so that it can be referred to years later in case a quality issue does pop up.
Such exponential digital transitions signal the end of conventional factory designs which are more warehouse-oriented. Typical workplaces bustling with human labor and heavy machineries are being rapidly replaced by digitally interconnected spaces where people, devices and machines are all communicating in real time – enhancing each others capabilities in synergy.
Rewiring Plant Design - Infusing Value in Factory Planning
Digitizing plant design operations often create alternative opportunities for companies to add value in the overall factory planning process. The most important among them is enhancing workplace safety. In a typical steel plant, workers could use robotic arms or drones to monitor critical and hard-to-access zones instead of climbing tall observation towers – a relatively risky activity. Plant operators can also consider utilizing technologies like augmented reality (AR) in order to get a more detailed view of the plant floor. This could ensure optimum asset utilization through constant supervision and smart maintenance.
Although the movement towards adopting smart plant design have already started, there are certain challenges that keep companies away from embracing this approach. Some organizations still abide by conventional engineering methodologies, there may still be many that are still at a lower level of maturity, in terms of responding to the trend of 'going digital'.
There is still a lot that needs to go into creating awareness and initiatives that might quadruple the overall gains of embracing 'digital'. Only then can the possibilities be overshadowed by tangible opportunities that are worth exploring.
Related Blogs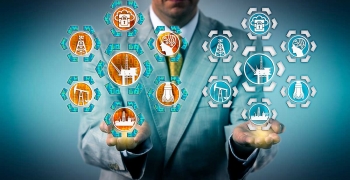 29 Nov, 2018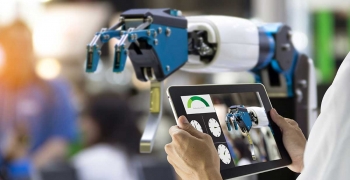 07 Jun, 2017