Engineering Solutions for the Next Billion: Welcome to the Munich Hackathon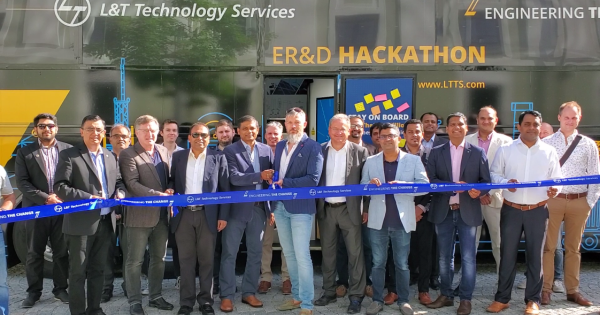 Published on: 20 Jun, 2019
244 Views
For the final leg of our 16 day-3000 km-4 country-8 city ER&D Hackathon & Bus Tour, we head to Munich, the capital of Bavaria. An important center of art, culture, industry, technology, and innovation, the city is a fitting finale for our epic journey in search of the next wave of innovative solutions that would define the lives for the next billion.
As the bus makes its way across southern Germany into Bavaria, the scenic beauty of the region reminds us that the future would have to be built around eco-friendly and sustainability technologies. And digital solutions are a key enabler in this direction.       
Hackathon in the city of Entrepreneurship
Munich is an important center of learning and research and is home to two research universities, a number of scientific research organizations, and several world-class science and technology museums. The city is also a hub of industry and technology and is known for its automobile, high-tech, engineering, IT, electronics, and biotechnology ventures.
With over 700 startups dotting its landscape, Munich is considered to be one of the top four destinations for new technology ventures in Germany. It has the distinction of having the highest number of self-funded startups – over 26% – a glowing testimony to the robust economic strength of the city which regularly ranks as one of the most desirable places to live in globally.
The city is also a cultural mecca, with several universities, museums, and theatres adding to its culture quotient. Home to the Oktoberfest, a renowned tourist event that attracts hundreds of thousands of visitors every year, Munich's has a markedly cosmopolitan population, with over 37% foreign nationals making up the total.
Activities and Events
Our activities in Munich kicked off with the inauguration of the bus done by Mr. Sugandh Rajaram, Consul General of India for South Germany. It was followed with the roundtable on the rise of Industrial IoT, organized in association with ARC Advisory. David Humphrey, Director of Research, Arc Europe, lead the discussions on how the spread of IIOT is transforming the world we live in, especially in terms of the costs, benefits, and short- and long-term implications.
The evening saw us launch the Digital Engineering Book. Developed in association with Zinnov, the book has interviews of leading technologists spread across industries including –  automotive (Honda), mining equipment (Epiroc), healthcare and consumer devices (Philips), industrial automation (Rockwell), OTT, media and entertainment (ZEE5), marine and energy (Wartsila), industrial welding (Lincoln Electric), Oil & Gas (Shell), telecommunications (Nokia) and commercial vehicles (Scania). It celebrates the efforts of people who are spearheading digital transformations for their organizations and highlights their journeys, perspectives, challenges, and success stories. This is a first of its kind endeavor to showcase on a global platform the growing impact of digital engineering and its far-reaching implications.
Munich is the key hub for our automotive vertical, the focus was on two key demos:
ELECTRIC VEHICLE SUITCASE MODEL
APPLICATION SCENARIO
Our in-house electric vehicle prototype is a testimony to our extensive association with the development and testing of electric drives, embedded systems and deep association with automotive industries. Leveraging our deep domain expertise in powertrain, this EV model is designed to provide high-voltage and high-power DC-DC converters using silicon carbide (SIC) with an efficiency level of 85%.
Prototyping and validation of DC-DC, AC-DC and support field testing of product on actual vehicle. Our BMS solutions are compliant to safety integrity level D (ASIL -D), capable of measuring 12 cell voltage's using AFE (active front end) chip.
OUR CONTRIBUTION
• End-to-end development of DC-DC converter, Battery Management System for Li-ion batteries, PWM motor control system and solutions
• Design and development of high efficient combined inverter & DC-DC Converter (CIDD) with 120KW Output
• Regenerative braking that can provide regenerative power to charge the battery pack
• Implemented smart Charging of 3.7 KW to 22 KW, and a communication protocol – CHAdeMO
• Smooth Paddle control circuit development and integration
BENEFITS FOR CUSTOMERS
Improved Performance: improved chemistries and materials for critical battery components boost kilowatt per- hour and power capabilities. Prevents premature failures with materials that are the benchmarked for traction motors and generators.
Cost & Fuel Efficient: Integrating inverter, DC-DC converter, electronic control unit, and high-frequency switching of IGBT helps lower the size and weight of key systems (magnetic) and increases power density offering significant cost reduction, increase in efficiency, fuel consumption and emissions

Safety compliant with ISO 26262 standard
DIGITAL COCKPIT SYSTEM
APPLICATION SCENARIO
Our digital cockpit system powers car's digital displays and information system with enterprise services connecting the car to a greater experience. This device has multiple Linux based automotive applications and can harmonize to provide more functionality from in-car systems in an efficient manner.
OUR CONTRIBUTION
A2DP profile customization for multi-audio streaming

Stream A/V files form IVI system to Mobile phones, tablets or rear seat displays

Bluetooth link layer customization for multi-audio streaming

Developing support for isochronous audio

Enabling multiple headsets paring with one display device and audio synchronization for all headsets with main video display

Integration with dynamic AV synchronization module
BENEFITS FOR CUSTOMERS
Cost Efficient: With single ECU for all cockpit functions and unified program without using hypervisor, this system will be much more efficient and cost prudent for the customer as well as an end user.
Advanced Passenger Experience: Built on next-gen in-vehicle technology, to provide passengers a matured experience about digital displays and cluster controls.
Safety Compliant Architecture: Built and fabricated with meeting all safety compliances. A safety-critical real-time software used to ensure the in-vehicle experience stays safe and sound.
Updates from the Ground
It's a bright and sunny day in Munich as we head to the Smart Village Pavilion for the two-day itinerary of the Hackathon. As a part of our broader vision, we have identified a set of four key areas that would be the focus of the Hackathon. These include:
Healthcare for the next billion

Mobility for the next billion

Smart factories for the next billion

Aerospace for the next billion
The winners, besides gaining the recognition for developing a solution for the pressing needs of mankind, stand to walk away with a 10,000 Euro prize corpus.
We have 17 teams that would be competing with each other to develop solutions for scaling and driving the adoption of Industry 4.0 and digital engineering and transformation services. The excitement and buzz are rising each minute here at the Smart Village campus as the teams explore the venue to choose the right place to ideate and camp for the night to come up with the solutions to the Hackathon challenge. The atmosphere is truly electric. We have subject matter experts aligned to the Hackathon challenges to help and mentor the teams to refine their thought process, provide direction and help the teams to come up with solid proof of concepts. We are confident that the answers emerging from the event will go a long way in affecting billions of lives. 
We also had a lot of side-events planned to keep up with the high energy build-up at the venue including a selfie contest and a drone race – the highlights section provides the glimpses of this power-packed event.
Key Highlights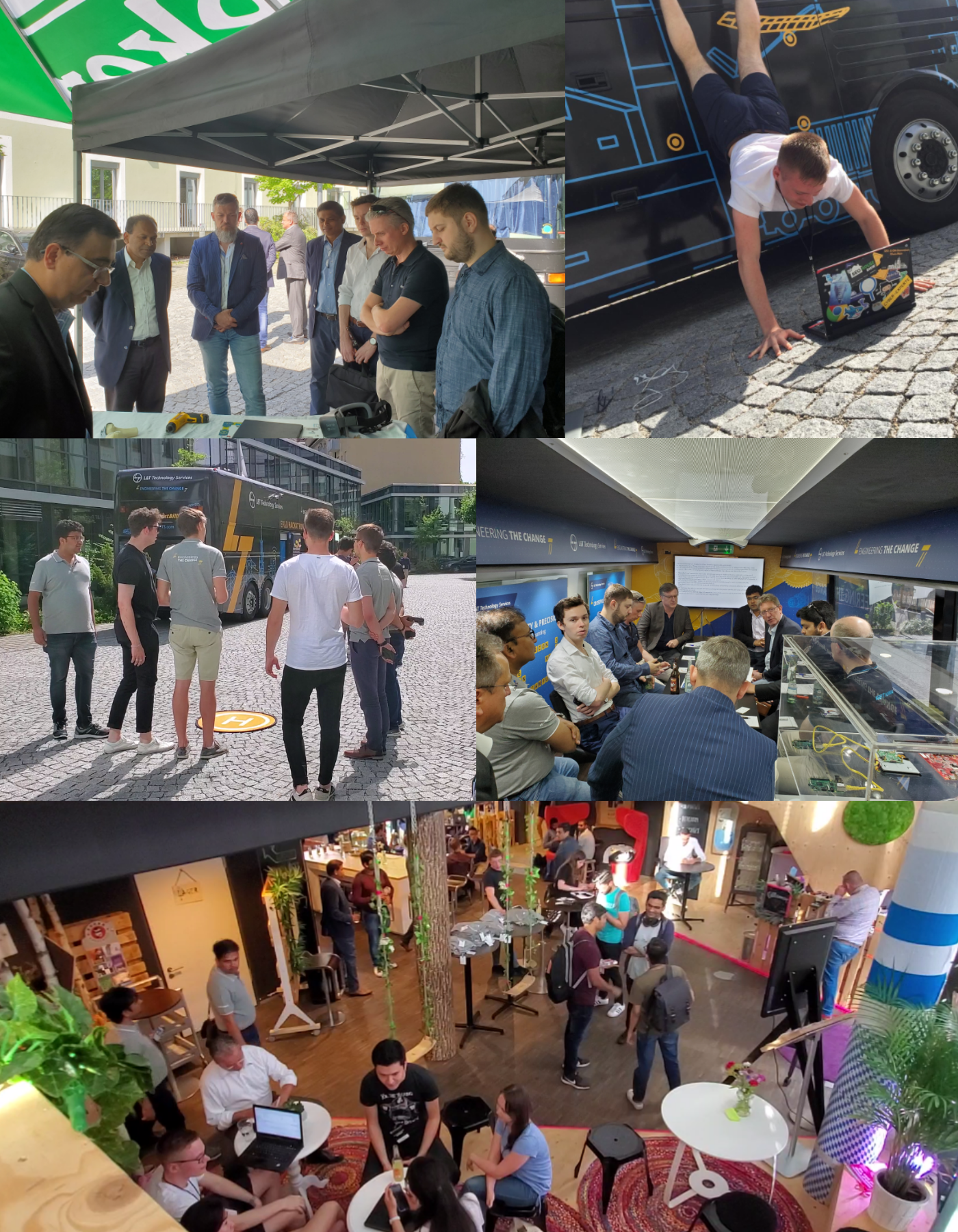 Ringing in the curtains
The climax is building up with each minute that passes and it matches the expectations that the tour had set in. Watch this space for more…  
Related Blogs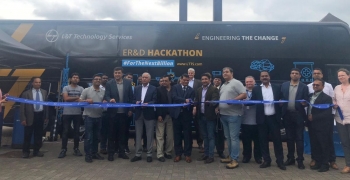 14 Jun, 2019