Extended Reality in the New Normal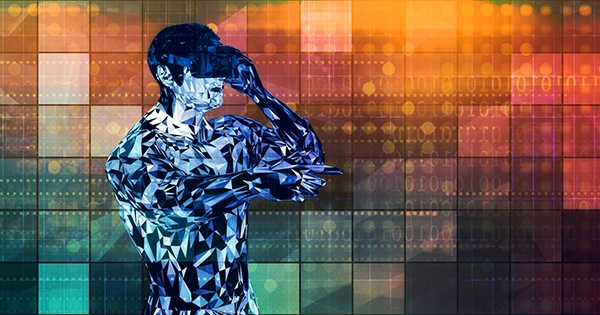 Published on: 09 Jul, 2020
657 Views
The world we live in today is not what it was a few months ago. A microscopic organism brought changes that some of the recent major disruptions couldn't. The lives that have been lost in the pandemic can never be compensated for, and its economic fallout is likely to be far-reaching too. But the other side of the story highlights the collective adaptability and resilience that people and nations have exhibited, and the role of technology in it. Without the futuristic innovations of the recent past, keeping even essential operations running would have been a lot more difficult.
The Contextual Imperative
In the current circumstances, one of the biggest challenges for us has been the mandate to physically distance ourselves from one another. The ensuing lockdown brought an existential crisis to many businesses, especially in travel and tourism, hospitality, and retail. The need of these sectors is evident – the means to continue business remotely. This makes us ponder how functions that are based on interpersonal experiences can be continued when physical distancing is imperative. The answer is, by leveraging the next best alternative – immersive technologies.
Immersive technologies such as virtual reality (VR) and augmented reality (AR) have been around for years now. Their application was largely limited to video games and entertainment. Of late, these technologies have been making steady inroads to other domains where virtual tours and simulations are required. But in a world where the way we work has fundamentally changed, leveraging these technologies is no longer a matter of preference but a necessity.
XR – Scope and Application
While AR and VR are popular due to their role in video games, entertainment, and social media, the cycle of innovation never not stopped there. As a result, today, we also have the relatively less-known mixed reality (MR) in the technology marketplace. AR, VR, and MR along with other immersive technologies have dawned a new era of reality – the extended reality (XR).
XR technologies not only have a significant role in this global crisis but also in the new world order that our present is culminating into. Let's take the case of the industries mentioned above and a few other relevant ones:
Travel and Tourism: With all means of international and intra-national transport totally or partially shut down, the travel and tourism industry has suffered like no other. At a time when people cannot go out, why not bring places to them! XR solutions make it possible to experience traveling and explore the world without stepping out of the house. More importantly, the applicability of this capability is not limited the lockdown period. Travel and tourism operators can add virtual experiences to their service portfolio to expand the customer base with people who cannot travel for any reason.
Hospitality: Hotels and accommodation providers can, similarly, leverage XR to enhance their guests' experience. XR technologies are also a great means of engaging with previous guests to retain the brand and service impression in their mind. This, of course, will go a long way in customer retention and advocacy.
Retail: Some of the premium retail brands are already using XR to deliver a richer visiting and buying experience both in store and online. However, they are few and far between. Using XR applications, people can see how a piece of furniture will look at a given spot in their home or how a given dress will upon them. Virtual shop visits can shatter the location barriers for brick-and-mortar outlets while in-store AR enhances people's experience of exploring shops, selecting items, and product trials.
Engineering: The applicability of XR extends far beyond the mentioned sectors. Engineering and healthcare industries will immensely benefit from a strategic adoption of XR solutions. Plant simulation, product designing and testing, and digital twin creation are some of the major scopes of XR technologies. Besides, training employees becomes more effective and safer due to XR as they can hone their skills and take corrective measures without suffering the consequences.
Healthcare: The application of XR in the healthcare sector includes consulting doctors virtually, enhanced check-up capability for doctors, safe equipment testing, and risk-free training of surgeons and the medical staff. By harnessing AI, XR devices can also enable doctors, researchers, and caregivers to understand specific diseases and disorders better to devise better treatment and medicines.
Besides these, the scope of XR encompasses the training requirement across disciplines – defense, law enforcement, and emergency services personnel; engineers and workers engaged in hazardous roles; pilots, captains, and drivers or various vehicles; astronautics, mountaineering, and diving; among others. Similarly, XR can be used for simulating product design and testing across industries to improve the quality and shorten the delivery cycle.
The LTTS Perspective
XR is in its nascent stage, primarily due to the mechanical limitations of the hardware. Content creation for XR is one of the major challenges given the rudimentary tools for creating it. Nevertheless, many new technologies and tools are coming up to fill this gap. Industry-wide standard for extended reality is also missing which means the content has to be separately created on each of the supporting platforms. Now industry has taken few steps on forming a standard but as of now it is in early stages of development. That said, the leading names in the technology arena have invested heavily in this field and are making rapid advancements. This is an indicator of its importance and better things to come in this area.
Most importantly, the primary channel to impart and experience XR is mobile devices, which means XR already has a readymade user-base globally. With the advent of 5G as wireless communication infrastructure, the resource demand, in terms of larger bandwidth and low latency, is no more an issue and this opens opportunities for lot many new use cases. With improvements in the edge computing, XR will get a further boost as the latency is reduced for seamless experience.
As one of the leading engineering technology enablers, we have had the opportunity to work on XR in various domains, including oil and gas, electrical, medical, manufacturing, and plant engineering. Our engineering and technology expertise gives us the edge of first-hand insights to develop richer XR experiences.
As the new normal dawns upon us, leveraging XR can be the key to tackling its realities effectively for the competitive advantage.