Revitalizing the Renewable Energy Paradigm: A Vision for Green Hydrogen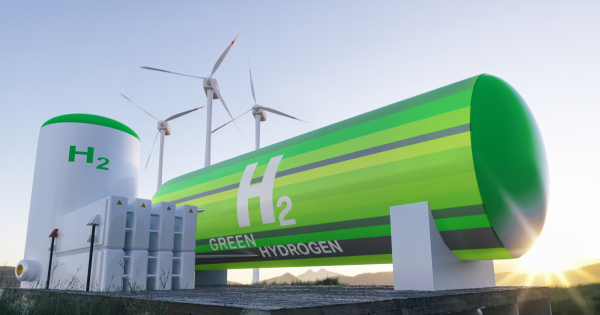 Published on: 08 May, 2023
733 Views
In 2022, the U.S. Energy Information Administration (EIA) projected a record-breaking power demand of 4,027 billion kWh. Natural gas and coal were set to account for about 37% and 22%, respectively, of this unprecedented demand for energy, followed closely by nuclear at 19%. The balance belonged to renewables.
As the global supply of fossil fuels comes under increasing pressure from the evolved demand patterns of post-pandemic economics and a growing impetus for sustainability, renewable energy sources are in focus. However, the current renewable and alternate energy paradigm is not without its own unique pitfalls.
Take the case of Hydrogen.
The Global Hydrogen Perspective
The International Energy Agency (IEA) estimates that the worldwide demand for hydrogen has tripled between 1975 and now. While Hydrogen is a clean fuel, its current usage is mostly industrial, and is supplied almost entirely by steam methane reformation, gasification, or electrolyzing water using fossil fuel generated power. Reports estimate that about 6% of the global natural gas and about 2% of all coal supplies are utilized in this direction.
What this translates into is CO2 emissions to the tune of 830 million tonnes – equivalent to that of the UK and Indonesia put together.
The key, therefore, is to revitalize our approach to the current Hydrogen powered energy paradigm.
Enter Green Hydrogen
Green hydrogen, also known as renewable hydrogen, is produced by using renewable energy sources like wind and solar power to electrolyze water. The use of renewables in the process therefore clears up the potential environmental impact of legacy hydrogen sources, and is available for guilt free usage across key areas including transportation, power generation, and heating.
The market for green hydrogen, however, is still in its early stages and requires significant engineering and technology support to grow. This is especially true in the light of estimates that suggest that the global hydrogen market would be worth over USD 300 billion by 2030, growing at a CAGR of more than 9.3% from 2022. The trend is expected to strengthen due to a host of factors, including falling renewable energy costs, increasing demand for decarbonization, and supportive policies and regulations.
However, challenges continue to mar the horizon. The include the higher cost of production as compared to conventional hydrogen produced using fossil fuels. This cost difference is due to the larger capital costs of electrolyzers, and the continuing lack of infrastructure for the storage, transport, and distribution of green Hydrogen.
The world today needs the development of more efficient and cost-effective electrolyzers, the design and implementation of hydrogen storage and transport infrastructure, and the optimization of hydrogen production and utilization systems.
How Engineering R&D Can Help
Electrolyzers and fuel cells are the key component of the green hydrogen production and utilization. They account for a significant portion of the capital costs. Improving electrolyzer and fuel cell efficiency and reducing their cost is essential for making green hydrogen competitive, vis-à-vis, conventional hydrogen sourced using fossil fuels.
Global ER&D firms can play a key role here by helping develop alternate material for electrodes and membranes used in the electrolysis process. These, in turn, can help improve the overall electrolysis efficiency, resulting in a reduction in the amount of energy required to produce green hydrogen. Another approach is to optimize the design and operation of electrolyzers and fuel cells to reduce their capital and operating costs – making them easier to manufacture – requiring less maintenance and delivering a longer lifespan.
To further strengthen and streamline the process of manufacturing efficient hydrogen generation and utilization products ER&D companies, leveraging their experience in the field of simulations and testing, can also help in predicting the system and/or product behavior and provide initial safety review and feasibility report before it is built. These simulation results can further be brought to the reality by rigorous testing on the product and/or system which is also in the scope of E&RD companies. The resultant systems can further be converted into a customized package in the form of a containerized solution for green hydrogen production that can directly be integrated with renewable power sources. Such containerized hydrogen utilization systems are especially useful in remote areas for power generation or as auxiliary power backups.
Another critical area is hydrogen storage and transport infrastructure. Green Hydrogen must be stored in gaseous phase at high pressure or at cryogenic liquid phase and transported in a safe and efficient manner. Currently, there is a lack of infrastructure for storing and transporting hydrogen, which limits the adoption of green hydrogen in various applications. ER&D companies worldwide are also looking into alternate options such as transformation of green hydrogen into green ammonia or green methanol to reduce the complexity and risks associated with direct hydrogen transport. This green ammonia or methanol then can be converted back to hydrogen whenever needed. By enabling safer storage and designing improved utilization equipment such as fuel cells with higher efficiency, we can drive a greater adoption of this clean fuel source across domains, especially in transportation and the industrial sector.
Engineering support is also needed to optimize and design green hydrogen production and utilization plants. Optimized utilization paradigms, delivering economies of scale across use cases, would help drive greater adoption and enhanced outcomes. Hybridization is also a promising direction, involving the integration of green hydrogen fuel cells with batteries for greater reliability and wider adoption.         
Looking Ahead: Going Green with Green Hydrogen
The future, as the saying goes, belongs to the bold, by leveraging the available technology stacks and entering into new partnerships with leading global ER&D majors active in the domain, companies worldwide can look to unlock significant value from embracing the emerging Green Hydrogen paradigm. A revitalized look at the renewables, combined with an innovation-led approach, would, therefore, help transform the scenario at a much more rapid pace than currently expected.
Are you prepared with your plans?
Related Blogs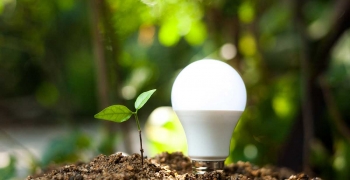 09 Jul, 2018