Staying Ahead of the Tech Talent War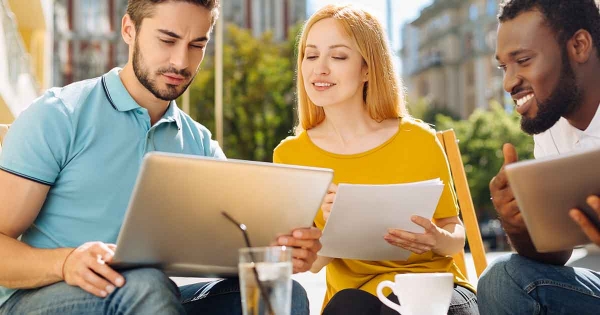 Published on: 09 Feb, 2018
440 Views
The modern industrial workforce is more about cognitive than manual labor. Thanks to artificial intelligence, robotics, and cognitive computing, leaders in the engineering services industry are now looking for workers who are comfortable operating in this rapidly changing technological landscape. The shifting talent requirement has however become a pain point for companies, as highly skilled and specialized workers are hard to come by.
Owing to the dearth of skilled resources in the market, engineering companies are searching for candidates from the same resource pool. Consider the situation in  the UK, where annually companies are short of about 20,000 engineers, and by 2025 the need is projected to rise up to 1.8 million. This imbalance between demand and supply has put the bargaining power back in the hands of engineers, who receive multiple job offers and can afford to not join a company even after accepting the offer.
To overcome this situation, companies are overhauling their talent on-boarding strategies right from the candidate selection stage to subsequent on-the-job training practices.
Tweaking Talent Acquisition Strategies
Earlier, executive trainees (ETs) were sourced from engineering colleges and trained from the ground up. To ensure they were fully productive, companies had to spend six months to a year on extensive training and development. It was only after this period that companies could capitalize on ETs' skills and knowledge. Since ETs often left for better opportunities just after completing their training and receiving a job offer, companies were stuck with unfilled vacancies and delayed projects.
The conventional approach to on-boarding is now changing with the introduction of the 'build plan'. Engineering firms are recruiting engineers with basic skills and one to two years of prior experience. These lateral hires have some technical understanding and come with a skill set that can be enhanced per customer expectations. When such engineers are familiarized with specific technologies and real-world applications, it is easier for companies to bridge their knowledge gap and deploy them into projects in about two to three months. In forward-thinking engineering companies, this has become a continuous process so that the pool of job-ready engineers can be expanded every month.
Maximizing Hire-Potential through In-House Training
A major positive of on-the-job training programs is that it equips new hires with practical knowledge that they can apply while working on projects. Engineering companies can provide customized training programs on AUTOSAR, Diagnostics DSP etc. that align recruits closely to clients' needs. Many companies are defining their training strategies depending on their size. While establishments with over 501 employees use e-learning courses and rely on on-the-job behaviour metrics such as key performance indicators, smaller companies tend to encourage learner-facilitator interaction and live courses. To complement these programs, small in-house labs are often opened up for practical training to new hires. This maximizes learning opportunities and fuels their passion for the job.
Evidently, in-house training practices tend to make the on-boarding process simpler and shorter. Over time, managers and seniors can curate and improve their training content to educate employees and create a continuous learning culture in the company. This internal technical training environment can help employees constantly evolve their skill sets, which in turn can enable companies to reduce attrition rates.
Building the Future Tech Pool
As the engineering services industry is embracing a collaborative work environment with robots and automated systems working alongside humans, the skill-set of new recruits is also evolving. To sustainably create this tech pool, companies are partnering with universities to define the course material and train students accordingly. Apprenticeship programs, in such scenarios are enabling companies to create a more skilled tech pool by providing final year students with work experience that may lead to full-time employment. This practice has already begun in companies operating in developed nations like the UK, where 40 percent of companies are proactively involved in running engineering apprenticeships to create a more skilled local workforce.
With the talent shortage in recent years driving companies to target the same tech workforce and resort to aggressive means like poaching and M&As, it is hardly surprising that in-house training and apprenticeships are gaining traction. After all, even though the industry is evolving and increasingly turning to automation, engineers' abilities to solve problems and work as a team haven't changed. Employing subject matter experts and maintaining partnerships with educational institutes would thus remain the key to mold engineering talents of the future.