The importance of the right blend of engineering and IT in managing PLM, to maximise efficiency of new product development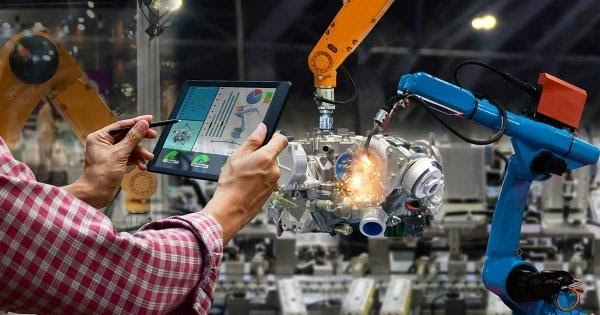 Published on: 28 Jan, 2020
589 Views
We are at the edge of a precipice. Companies are embracing digital technologies to help create more value for their customers across the product lifecycle. The advent of Industry 4.0 and digital transformation is having a profound effect on the way manufacturers carry out day-to-day operations and manage the lifecycle of products - from art to part. Dynamic products are driving the digital economy forward, but a disaggregation of features from the product development process calls for a shift in the way we do things across the value chain. This blog outlines how Product Lifecycle Management (PLM) can transform the current value chain and why it is imperative to create a perfect blend of IT and engineering. Enter the age of PLM 4.NOW.
The changing role of PLM
In this era of the fourth industrial revolution, companies are readily adopting new technologies like Artificial Intelligence (AI) and analytics, machine learning, Internet of Things (IoT), Augmented Reality (AR), Virtual Reality (VR), and Model Based Enterprise (MBE), among others. These new industrial technologies require connected and real-time data that runs across an Enterprise Resource Planning (ERP) system, in order to operate successfully. This can only be achieved through an integrated ecosystem to manage PLM.
Often, the problem is in distributed ownership and having multiple teams take up disparate responsibilities. While delegation is good, in the age of dynamic customer expectations, this siloed approach to engineering and manufacturing doesn't bode well. The remedy is to combine your engineering, prototyping, production, product enhancement, and service arms under one umbrella and apply an agile approach. This shift in demand has led organisations to take another look at their PLM systems, to sustain and grow today's business models.
New-age, holistic PLM solutions are supporting enterprise-wide requirements for engineering designs and development, manufacturing workflows, and managing consistent product information creating business excellence.
However, for many manufacturers, the PLM ideal is not yet a reality, with the maturity of system adoption often low and the platform treated as siloed. As such, PLM needs to shift from being an IT-driven system to an engineering-led one, working with a partner who can manage it as an entire ecosystem and not a disparate system within many. Unless this is addressed, manufacturers will suffer new product development failures, leading to high costs and delays in go-to-market.
Achieving the factory ideal
With many enterprises understanding the benefits of a connected factory and the role of data insights and machine learning in improving efficiencies, a PLM ecosystem can help achieve this by not only streamlining processes but unlocking valuable ROI.
An integrated ecosystem can lead to faster product development. On a more granular level, it reduces your total cost of ownership, shortens lead times and creates a single point of accountability. Partnering with an engineering service provider through a managed services model can add the right mix of domain competence and service transformation into the pot, as well as a meeting of IT and manufacturing design minds and complementary turnkey access to boundless other skillsets. With the standardisation of SLAs across the entire value chain on the table, there is increased visibility in one sitting. Plus, with years of experience working across the engineering sector, comes a quicker understanding of product design and manufacturing domain knowledge.
In reviewing the PLM system for a major wind energy provider in Europe, LTTS redefined the PLM solution architecture, to align it with Industry 4.0 objectives. The customer had been using PLM for product data management (a CAD data repository), SAP for Bill of Materials (BOM) management and a custom application for change management. LTTS brought in global PLM best practices to enable 'part traceability' from CAD design, PLM, manufacturing and customer services.
Before this shift in practices, the wind energy giant was unable to trace parts ordered by clients - especially those for older turbines. We enabled the CAD/EBOM/MBOM/SBOM transformation, created a schema for alternate and substitute parts, and mapped them to supplier parts with newly established SAP integration, using a PTC ESI integration adapter framework. To establish integration between design/engineering and shop floor manufacturing, LTTS built a heterogeneous PLM interoperability solution between the PTC Windchill PLM system and Dassault Delmia Apriso, which otherwise had not previously existed.
This transformation enabled a digital thread to flow between design, engineering and manufacturing through to aftermarket, bringing the benefit of part traceability, which was an acute problem for the customer.
Barriers to success
But with many manufacturers experiencing new product development failures – between 60 and 80% according to some estimates – it seems that PLM systems are still not being used to their full potential. Indeed, our own research found that 64% of senior decision makers, responsible for Industry 4.0 initiatives within global manufacturing enterprises, cite the gap between IT and engineering departments as one of the biggest challenges in running PLM systems. For just under half of respondents (48%), the lack of synergy between different managed service providers is also a key barrier to success. For others, a lack of relevant skills (32%) is holding them back from making PLM a strategic business entity.
Visibility, traceability and integration of data between PLM and other systems involved in product development - including CAD and ERP - are vital but can only be achieved by overcoming the key barriers. Using PLM effectively for integration could provide all of the information needed across the globe, for improved visibility of product maintenance or engineering change management requirements. The optimum scenario sees one CAD data repository for PLM, integrated with a single ERP system for seamless and leaner product development processes.
Elevating the role of engineering
But for this to happen and bear fruit, it needs a change in mindset across the enterprise. PLM is often mistaken as a solution that is solely managed by IT companies and not related to wider roles with a vested interest, meaning many can struggle to make the most out of the platform.
As IoT technologies are widely being accepted amongst industrial manufacturing, energy and utilities, healthcare, retail, and transportation industries, it's engineering companies who are bringing product analytics capabilities of IoT technology into their PLM solutions. This means they are increasingly integrating PLM with IoT, to connect real-time product operational data and gain insights into how products are performing in the field, enabling and thereby optimising its usability, quality, maintenance, and service performance. PLM solutions with integrated IoT platform capabilities provide an end-to-end perspective of the product lifecycle. As such, IoT capability is becoming an important differentiator for PLM selection in the age of smart manufacturing and Industry 4.0.
For instance, computer services and software company PTC is integrating its industry leading ThingWorx capability into its Creo CAD software and Windchill PLM application suite, helping it take an early lead and gain significant market traction in PLM system integration. Siemens PLM is also integrating its MindSphere IoT platform and other application suites, to drive the next generation of connectivity and performance improvements. Dassault Systèmes continues to improve its 3DEXPERIENCE platform capabilities to support the internet of experience for digitally connected products, nature, and life in the physical world.
Engineering plays a crucial role in producing excellent product development – often conducted through improved automation. So, to ensure this level of innovation can continue, working with a partner who not only understands the PLM system but can help manufacturers navigate and ensure the right blend of IT and engineering involvement, will be vital to success.
The perfect blend
PLM is not just a technology system but a business tool which needs to involve engineering and IT in order to get the most out of any investment. Along with content management and design automation service offerings, if approached in the right way PLM can help manufacturers achieve faster time-to-market, reduce product development costs and improve product quality.
Working with an engineering partner to manage this change will not only benefit the entire business but help to deliver a better customer experience. Investing in a scalable PLM solution now allows for the integration of various applications and ecosystems. Organisations can achieve complete visibility and traceability of product information throughout the entire product lifecycle, making digital transformation a success and Industry 4.0 an achievable reality.
The need is to not only reimagine the type of products we make, but also the way we make them and how we manage the whole lifecycle in the Industry 4.0 era. Now is not the time to hesitate. Now is the time for PLM to evolve and to take an integrated approach to improve new product development and decrease the total cost of ownership. This is where the PLM 4.NOW approach takes centre stage.
Related Blogs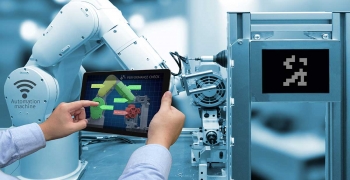 09 Oct, 2017