IoT Data Monetization and Steps to Monetize Data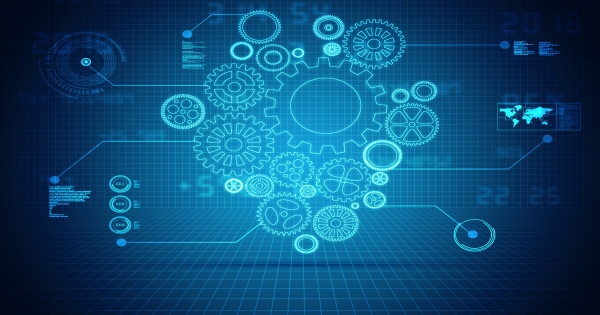 Published on: 08 Aug, 2019
734 Views
Irrespective of the domain and the industry, data gathering has become a critical aspect in improving the products and services for the end customer. IoT enables just that, and hence, enterprises across the industries are adopting IoT to simplify their operations, enhance their productivity, and amplify their efficiency. The applications range from predictive and prescriptive maintenance solutions for asset-intensive industries, security and safety solutions for industrial, oil & gas, and heavy equipment industries, smart products & solutions for the consumer industry, and overall connected solutions for the manufacturing industry. However, despite the large scale and rapid adoption of IoT across these various industries there still seems ambiguity over the return on the investment and the correct monetization frameworks, platforms, approaches to derive the maximum benefits of these implemented systems.
IoT Monetization - is it Worth its Value in Investment?
Some food for thought: Companies are eligible for substantial tax credits against IoT R&D efforts. Despite this, 58% of manufacturers report that they are not planning to claim these incentives. Worse yet, 37% say that they are not even aware of the fact that they can do so. This is surprising as the 13% tax credit on such spending can be used to offset any line item on the P&L sheet – from machine depreciation to alternative minimum tax (AMT). During the implementation phase, existing devices need to be connected to a single enterprise network. This assures the creation of a unified data stream, which can be leveraged to make dynamic efficiency adjustments to current business processes.
A study commissioned by a leading telecom OEM revealed that oil and gas companies are in the process of improving their bottom line by 11%, by networking rig equipment and monitoring their functions. So, to cut the long story short, if the question is, "Is IoT Monetization a real thing?" The answer is, "You bet, it is!"
IoT Monetization Value Drivers
While IoT holds the potential to generate value worth $19 trillion in the coming years, enterprises will have to capitalize on this opportunity by creating new revenue streams that specifically leverage edge data. And, this will just be the start. Next in the pipeline is the task to utilize the processed data, generate actionable machine analytics, and rapidly scale up diagnostic, predictive, and prescriptive capabilities. These may not seem like revenue-generating activities but will actually serve as a baseline for extrapolating ROI through extended asset life.
Currently, only a very small proportion of all the data being aggregated from edge devices is actually used for meaningful decisions. A 2015 McKinsey report supports this assertion. The consulting firm suggests that an oil rig with almost 30,000 sensors uses only 1% of the overall data generated. The data is used for tasks like machine control and anomaly detection, and not for preventive maintenance, process optimization, and prediction aspects that can deliver real business value. This shortfall arises as most business leaders do not have a concrete plan when it comes to turning data derived from 'things' to actual conceivable revenue. Although the data and the study might be a bit dated, the on-ground picture still remains somewhat similar even today.
Deciphering Data and creating interoperable systems to Monetize IoT
To make sense of the data that is gathered from the edge devices, the IoT solutions must be designed as an IoT ensemble that constitutes ways and means to not just collect the data but decipher and action it too. For example, a predictive maintenance solution should not just be able to catch an anomaly and future failure of an asset but also must be able to schedule an appointment with the service provider for maintenance/replacement of the spare and while doing so should ensure that there is minimum downtime.
The second most important aspect for an IoT system to start delivering the expected benefits is its design for interoperability. Interoperability with machines, sensors, devices, and people connecting and communicating with each other. Information transparency must be achieved through sensor data contextualizing information. Technical assistance by systems is critical in supporting humans with tasks that are too difficult or unsafe. The final clog is decentralizing decision-making by empowering cyber-physical systems to make simple decisions and attain a basic level of autonomy. The seeds of a favorable ROI from the digitization of industries lie in cyber-physical production systems (CPPSs) that strive to merge the real and virtual worlds to accelerate operations, reduce errors, and ultimately lower costs in the long-run.
4 Steps to Monetizing IoT
For any system/project/initiative to be successful, the planning must be pitch-perfect. Same applies for monetizing the IoT system. Here are a few basic pointers that organizations can follow as a blueprint for extracting the RoI from their IoT implementation:
Long-term vision: Develop a maturity roadmap first. Distinctly identify areas where you would want to deploy IoT with clear resultant benefits. Develop PoCs and run pilot projects. Using learnings from a successful pilot project and replicating best practices across units and operations, enterprises can meet milestones faster.
Leverage IoT for Automation: Automation of tasks doesn't just increase productivity across channels but also enhances the output of staff and speeds up delivery. It must also be noted that savings from process automation are incremental. While looking at the initial investments to digitalize processes, you must also consider the long-term benefits. For instance, the automation of a small task may seem insignificant, but the perspective changes when you take into account that the task is performed multiple times through the day and hundreds of such tasks are performed repeatedly over months and years.
Develop an IoT Ensemble: Relying on siloed systems is the biggest mistake an enterprise can make. An IoT solution for predictive maintenance or security system is useless if it does not have the ability to action course correction. Data analytics and decision making should be integrated into an IoT system to deliver the optimum value of the data gathered so that the system fulfills the monetization promise. 
Be Thorough and Be Patient: For each industry/enterprise, the IoT implementation framework would differ. There are no set packages/plug and play systems that will deliver a definite RoI as there are varied parameters involved in delivering the results and returns. However, being aware of the goals, having clarity of objectives and working towards realistic returns are key factors to take into consideration while making IoT investment. The results are bound to come.
For instance, improving OEE even by a margin of 10-15% can translate into a 50% increase in return on assets (ROA). In short, there is no real defined time frame within which you can expect to realize ROI for IoT projects. It happens in phases and increases with scope, the scale of implementation, and maturity of the practice. The benefits are measurable across industries but need a staged, planned approach, which is not constrained by established RoI assessment frameworks.
With inputs from LTTS blog:
Related Blogs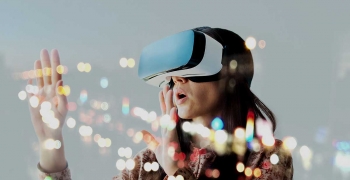 04 Dec, 2017