Realigning OFSE to Adapt for Sustainable Future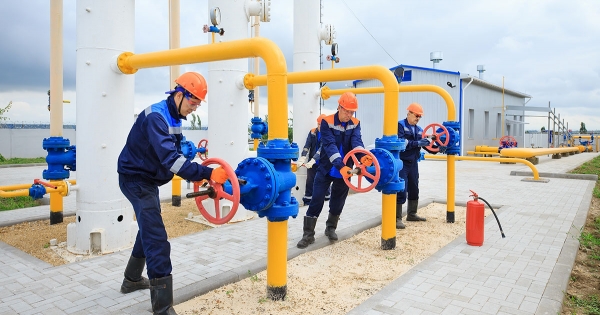 Published on: 22 Aug, 2022
762 Views
As mobility is almost back to pre-COVID-19 levels so has the demand for oil. However, even without the pandemic and its fallout in question, the industry is going through a radical transition as the global movement against hydrocarbon depletion keeps gaining momentum. As more countries and businesses embrace ecologically conscious policies and sign on to the Sustainable Development Goals, the popularity of fossil fuels has steadily declined. Experts believe that throughout this global transition, oil-based fuel usage and demand will peak, followed by a gradual and permanent decline. This, understandably, has several implications for the oilfield services and equipment (OFSE) sector.
Adapting to the Crude to Chemical Transition (COTC)
The OFSE sector is looking toward a permanent, structural transition. Spendings in the OFSE are already feeling the brunt and are expected to remain at least 25% below pre-pandemic levels till 2025. And, as the O&G industry makes its imminent transition toward petrochemical feedstocks like ethane, LPG, and naphtha, the OFSE sector must also orchestrate a parallel shift. In fact, many refineries are already looking toward refining chemicals from crude. However, this shift is momentous, and hence glacial. The primary challenge is to determine the way forward to shift output towards chemicals from crude oil. Broadly, there are three ways toward this shift:
Revamping processes: Process units like fluid catalytic cracking (FCC), which convert gasoil to gasoline and other valuable products, can be restructured to produce higher petrochemical yields with new technologies. Adjusting the unit design, operations, and catalysts enables refineries to convert low-value streams into high-value petrochemical products that are suited for integrated processes. One of the first enterprises to deploy this technology was South Korea-based S-Oil in 2019. Other than this, refineries can also choose to use steam cracking to maximize monomer output. Reliance Industries, an Indian corporation, is planning an innovative multi-feed cracker that uses steam cracking.
Reconfiguring refinery: Moving past unit process changes, refineries can also reconfigure their processes in terms of mix and arrangement to effect changes in design and operation and increase the yield of petrochemicals. This can be achieved by increasing hydrocracking and aromatics reforming. A Chinese petrochemical refinery used a similar strategy to generate petrochemical yield to the north of 40%, a significantly higher number than the usual ~10% for most.
Direct conversion: Many are envisioning a direct crude oil to petrochemical conversion with the infusion of newer technologies. There are wide variations in costs and conversion degrees with crude oil to chemical (COTC) technologies. Harnessing COTC technology in conjunction with a redesigned traditional process unit mix provides the potential for 60-80% petrochemical yield as demonstrated by Saudi Aramco.
OFSE Diversification
Moving ahead from the traditional dependence on upstream cycles, OFSE players are leveraging their proficiencies across other industries and operational zones. Their oilfield chemical expertise, business models, and lean-and-green solutions especially are finding applicability across diverse energy and industrial use cases. An example of this is Carbon Dioxide-enhanced Oil Recovery (CO2EOR), which has found its potential in CO2 sequestration apart from enhancing oil recovery. It is estimated that EOR operations are sequestering approximately 9 million metric tons of CO2 each year, equal to 80% of its entire industrial usage. Moreover, existing capabilities in carbon capture, utilization, and storage (CCUS) solutions can be repurposed for other industries. Last year, a cement manufacturer partnered with an OFSE company to deploy CCUS solutions to capture and store carbon across the cement manufacturing process.
And, this is not only limited to carbon capture and CO2 sequestration. Oilfield technologies can also be deployed to harvest geothermal energy. Recently, the US Department of Energy (DOE) has awarded $8.4 million to four projects that would use existing oil recovery methods to explore potential geothermal energy sources through abandoned sites.
Drilling and geophysical characterization techniques employed in the O&G industry have found takers across a range of mining applications includingmine dewatering. Large diameter directional drilling technology, typically employed in O&G helps overcome the limitations of conventional dewatering technologies employed across mines by installing permanent, high-performance dewatering wells beneath open pits with optimum orientation.
Reengineering legacy OFSE processes are also helping them reach out beyond core industries. A large OFSE enterprise recently diversified its business with a foray into the domain of cloud and edge computing. Its new digital and integrated division is aimed at accelerating asset and enterprise-wide performance for the digital age. They expect the growth rate from their recent investments to overtake OFSE in just the next few years. Elsewhere, two different OFSE organizations are seeking partnerships with academic institutions and start-ups to further innovate and develop technologies for diverse applications across energy sources and industries through their labs and energy innovation centers.
Summing Up
The OFSE industry is at a crossroads where crafting new strategies to align with the future of energy has become an industry imperative. With ever-broadening decarbonization standards and sustainable practices, OFSE players have a unique potential to pioneer ways of redesigning established procedures to serve a much larger audience in addition to their core O&G clientele. As the energy industry transitions from fossil fuels to renewable energy, their service portfolio must reflect similar changes. They must also be prepared to pivot when necessary. OFSE enterprises need to position their diversification initiatives strongly, build robust marketing strategies, embrace partnerships that augment their unique capabilities, acquire a new and diversified talent pool, and foster a culture of innovation. Only then can they remain at the forefront of reinvention and reclaim growth, fostering future resilience.