The Power to Heal - Tête-À-Tête with Dr. Ashok Khanvte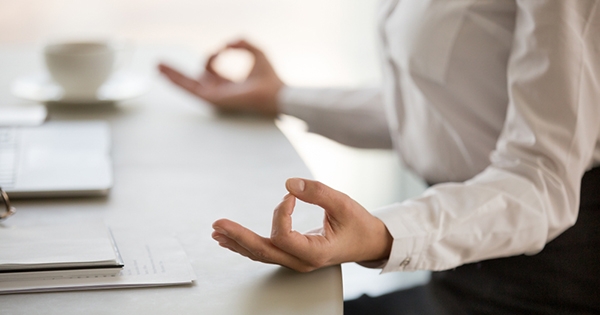 Published on: 09 Jul, 2020
261 Views
From lock-down and isolation to insomnia, stress and anxiety – many of us have encountered one or the other effects following the lock-down after Corona virus pandemic. Even after weeks of lock-down, many still do not know how to deal with this period of forced self-isolation.

At L&T Technology Services, we wanted to ensure that our employees are equipped to deal with this current situation effectively. We therefore invited professional healthcare expert, Dr. Ashok Khanvte for an online session with our colleagues and their families, where the doctor, in a direct conversation, guided the employees on how to cope with and overcome   the rippling negative impacts of the pandemic. However, after the session, we realized that his inputs could help the larger community beyond the employees of LTTS. Hence in the larger interest of the society, we have compiled the interaction in the form of an interview.

Here's hoping that this interview leads you to a healthier lifestyle.
Q1. What 'tips & tricks' would you suggest to our employees to fend off anxiety?
Anxiety is the fear of the unknown and this fear deprives us of our capability to deal with any situation. Facts minimize fear - the best way to handle fear is by staying informed through trusted sources. I would suggest:
Following credible news sources and avoid participating in circulation of every social media message

Take due health precautions: Wash/sanitize hands frequently, wear proper masks, check temperature and oxygen saturation regularly, avoid crowded places/public transport
Q2. In what ways can people be supported by their near and dear ones?
What many of us don't realize is, we humans are aware of the thoughts we entertain - most of the 70,000 daily thoughts a person has are repetitive. Boredom, anxiety, worry, panic leading to depression and fear are all normal reactions to stressful circumstances. Staying connected with family and friends can turn the stressful time into an opportunity to grow closer to each other and build an emotional resilience. To get through such times, one must maintain a harmonious atmosphere with all the near and dear ones to feel emotionally safe, positive, and maintain a healthy mind.
Q3. Are there any dietary precautions that need to be followed?
It is a myth that Corona-virus spreads from the consumption of non-vegetarian food like chicken, mutton, fish or eggs. It is safe to say that a person can stick to his/her regular dietary preferences, ensuring that it is a balanced diet comprising: 55% Carbohydrates, 20% Proteins, and 25% Fats.
It is also advisable to follow certain dietary 'best practices' in our daily lives: low carb intake for dinner, consumption of fresh fruits 1 hour before meal-time, drinking at least 3.5 litres of solar or alkaline water (but not during mealtime), and avoiding of frozen desserts. Ready-to-eat meals, desserts and snacks usually have high levels of saturated fats, salts and sugar additives and thus should be avoided.
Q4. How does one cope with increased stress?
Stress is a natural reaction to an adverse situation where a person feels threatened or anxious. It is a normal adaptive reaction of the body. We have so far perceived COVID-19 as a threat, but is it really? More than 80% patients of COVID-19 recover without any complications. About 17% may require supplementary Oxygen therapy. About 3% elderly people with co-morbidities have succumbed to COVID-19. Till date, the case fatality rate is 3%, as against global average of 5%. This means that COVID-19 mortality rate is less than half of Swine-flu (H1N1 - 6%) and little more than double the mortality rate of ordinary Flu (1.1%).  Some readily available stress busters are:
Mindful Meditation

has gained momentum and practised by many people to help not just relax their mind but to also focus and ground them

Exercise

is one of the best ways to reduce stress and improve overall quality of life

Eating

a well-balanced diet with plenty of fruits and vegetables helps fight against physical fatigue. Also, a fixed timetable for meals helps in avoiding over or under eating

Staying connected with family and friends
Q5. How do we bolster our immunity?
Once we lower our stress level, it has an immediate positive effect on our immunity. Stress forces us into our own protective shell. So, the points mentioned in the previous answer apply here as well. Studies have found that the food items can be useful in terms of stress reduction and consequently boost immunity. Such as:
Citrus fruits (rich in Vitamin C)

Foods rich in Zinc: Cashews, Oysters and Egg yolk

Foods rich in Magnesium: Legumes, leafy greens, and whole grains

Probiotics: Kombucha and homemade curd.

Spices: Turmeric, Cumin, Cloves, Cardamom, Garlic, and Ginger
Q6. Any message/tips you would like to share with our colleagues heading back to office?
The foremost advice I would like to give is, share your thoughts and fears with someone you can trust. A person returning to work after more than 3 months of WFH is bound to be worried and fearful of what may await him at workplace – the fear of getting contamination at workplace. He/she will need to understand that their company is doing everything possible to make the workplace a safe and secure place for everyone. I would also advice individuals not to travel in public transport but if at all necessary, to travel by cabs. Expecting mothers should preferably work from home. Washing hands and sanitizing regularly, should be a mandatory part of daily routine. In case of fever, sore-throat, cough, body-ache, one must immediately seek medical intervention.
Related Blogs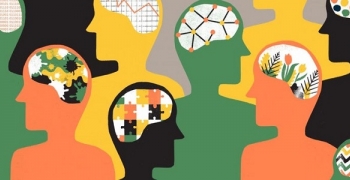 01 May, 2020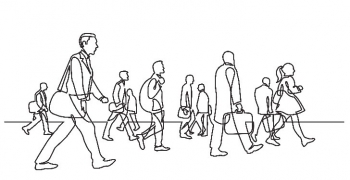 07 May, 2020