A Surgical Strike: Reducing Cost per Procedure in Developing Economies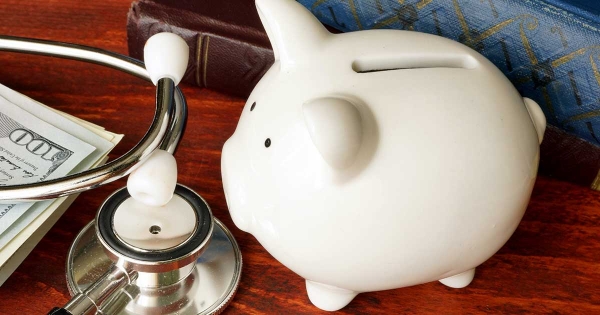 Published on: 04 Jun, 2017
374 Views
The catastrophic cost of medical procedures has been a micro- and macro-level problem for some time now. According to the National Institute of Health, 3.7 billion people are at risk of incurring considerable expenditure on surgery. Out of them, 33 million could end up bankrupt on account of this. The lack of affordable surgical care is the obvious problem, with approximately 28 to 32% of the global disease burden attributed to surgical conditions.  This is especially so in developing countries like Sub-Saharan Africa, where 93% of the populace are unable to obtain basic surgical care. Non-communicable diseases will be a major concern, accounting for 80% of fatalities associated with surgically treatable conditions in low and middle income countries (LMICs). Nations like Bangladesh and Sierra Leone are likely to be hit the worst, with less than two surgeons available per 100,000 people. The plan therefore is to scale up surgical services and execute 5000 major operations per 100,000 people in LMICs by 2030. Besides for the deficit of trained talent, the cost of procuring surgical instruments, implants, and devices limits the number and variety of procedures that can be performed. Moreover, post-surgical care, diagnostics, and the cost of critical drugs further exacerbate the situation in developing economies.The current infrastructure in LMICs fails to support more than 143 million surgical procedures in Asia, Africa, Oceania, the Middle East, and parts of Europe every year.
Engineering Cost Opportunities
Research indicates that surgical care can be delivered cost-effectively in LMICs without compromising quality and delivery. One study reveals that standardizing operative equipment reduces supply cost per case by 20%, and can be used to realize annual savings of more than $41,000. Within the context of medical equipment, developed economies dispose the largest volume of unused operating room and surgical supplies in a given year. The United States alone reports throwing away millions in new medical equipment, routing them to LMICs as charitable donations. However, ground intelligence suggests that nearly 40% of the donated inventory is dysfunctional, and once the equipment breaks down, locally available technical capabilities are not enough to get them back online. Manufacturers need to shift their focus towards developing low-cost, easily serviceable instruments and diagnostic equipment. Since quality and compliance are non-negotiable requirements, product value engineering (PVE) principles are being used to modify existing designs, and retain desired features and functions at the lowest feasible cost and with the fewest possible parts. Value engineering and analysis (VAVE) aims to optimize technology and component sourcing in order to unlock value trapped in inefficient design. By reducing system complexity and implementing a modularized design, manufacturers can simplify maintenance and repair operations with easily swappable components. This could in turn reduce the overall infrastructural cost burden and diminish cost per diagnosis and procedure. In terms of diagnosing medical conditions requiring surgical intervention, the scenario in developing countries is not particularly encouraging. A number of deaths have been attributed to diagnosis errors, and the World Health Organization (WHO) identifies medical misdiagnosis as the third leading cause of death. Medical OEMs are working towards capturing the market in developing countries by introducing frugally engineered, critical diagnostic devices like fusion ultrasound and CT machines. They can ensure the mass production of cutting-edge diagnostic devices through VAVE to increase diagnostic accuracy and reduce cost per procedure.
De-localizing Precision Surgery
Improved diagnoses need to be complemented with minimally invasive surgery to boost patient outcomes. Complex open surgeries generally carry the risk of post-operative infections, prolonging hospital stays and increasing readmission rates. The additional cost of care and repeat procedures drive up infrastructural pressure and total expenses per procedure. Cataracts – one of the leading causes of blindness worldwide – is a treatable condition. However, developing countries lack the trained manpower and surgical capabilities necessary to address the issue cost effectively. In Central Africa, over three million people are at risk of cataract blindness, while only 122 ophthalmological surgeons are active in the region. Here is where robotics and telemedicine is set to play a crucial role. Although currently cost prohibitive, systems like the Robotic Retinal Dissection Device (R2D2) have been proving themselves in trials by reducing time required per surgery and increasing the scope for performing entirely new procedures. In tandem, telemedicine is diminishing the cost of delivering care to remote locations. Combine the two, and decentralizing surgical care becomes a possibility. Distance becomes immaterial and the regional lack of medical expertise unimportant. The ultimate goal is to engineer a unified surgical platform to perform minimally invasive procedures at a fraction of present costs with greater accuracy and limited human intervention.